Hello friends and fellow book lovers! Welcome to another Tuesday and this week, we're talking about the worst rulers. This one was a little bit tough for me, but I think I finally figured out a solid list. Last week was a piece of cake for me so this feels like a little bit of payback for that. Lol, either way, let's get into my picks.
If you're interested in participating in Top 5 Tuesday, all you have do is write up your post and pingback to one of Shanah's posts. Make sure you pingback to her posts and not just her blog so she can add you to the list.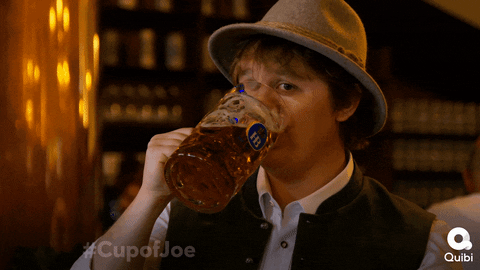 ---
5. Cardan
I feel like I'm going to either have people completely agreeing with me or telling me I'm absolutely dead wrong. For me though, I think Cardan was a horrible king. He didn't care about his people or what was best for them. He worked in self-interest and basically did whatever Jude wanted. While it made for an appealing romance, it didn't exactly make for a good king. With how Queen of Nothing ended though, I think things might end up getting a little bit better.
4. Warren Cade
The next person isn't really a ruler, but rather the CEO and owner of a company. In The Kingmaker, we start the story by meeting Warren Cade, the owner of Cade Energy. He's the major villain in the story as he's deciding to put a pipeline on sacred Native American lands. He doesn't appear as much in the story aside from being the worst person alive. Even though I've only read the first book, I'm sure he's going to continue to be a terrible human in the next book. Lol
3. Legend
I'll be honest, I've only read the first book in this series. Either way, I'm super skeptical of Legend and don't think the story will show him in a better light. Not only did he trick Scarlett, "kidnap" her sister and take her on a wild goose chase, he just doesn't seem like the best guy. While we didn't actually meet him in the first book (if I'm remembering right!), it's going to be bonkers when we do. Maybe I'm being too hard on him, but him running the entire thing has been disastrous in the past and I'm sure the rest of the series will prove that.
2. Levana
No list of horrible rulers would be complete without Levana. Levana is the absolute worst as she destroys anyone in her path. I don't want to give away too many spoilers but her list of terrible deeds is never-ending. I especially hated how she treated her husband and what she did to him. That's not to mention what she did to Cinder as a child along with the battle that ensues later. Overall, Levana is one of the worst rulers who had the potential to be great but wasted it.
1. President Snow
Do I even really need to explain this one? Right now, Ellyn and I are buddy-reading The Hunger Games and I forgot how horrible President Snow is. I especially hate the way he targets Katniss as she's trying to help people. I'm also super annoyed that Suzanne Collins is focusing the prequel on him. Even though I'm going to read it, I'm not happy about it. Without getting into too much detail, Snow is the worst and I can't wait to finally conclude this series so I remember what happens to him. Lol

Find me on Twitter & Goodreads