Hello friends and fellow book lovers! It's been forever since I've done a book tag and honestly, I missed them. I think I used to do tags on Sundays but with my new schedule, I only posted three times a week. However, I want to make more time to do some tags and the first is one I've already done before. It's been a while though so I wanted to do a more updated version.
I was tagged to do this (months ago…yikes) by Lauren from Twenty Seven Letters Book Reviews. I really love the aesthetic of her blog and she always tags me in fun things so check her out. Without further ado, let's get into the rules!
Rules
Thank the person who tagged you and link back to their post.
Link to the creator's blog in your post
Answer the questions below
Tag 10 others to take part in the tag
Enjoy the tag!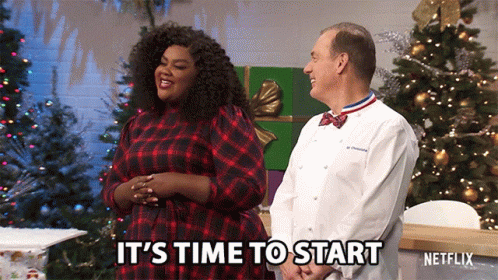 ---
A book that a certain friend is always telling you to read
The book I'm going with is Lost Boy by Christina Henry. For as long as I can remember, Ellyn has been talking about how good this author is. However, I haven't read any of her books especially Lost Boy. I do plan on reading her books eventually since I know Ellyn will remind me if I don't 😛
A book that's been on your TBR forever and yet you still haven't read it
I feel like I just mentioned this book in a recent post. However, I am incredibly embarrassed I still haven't picked this book up. Maybe it's because the wait at the library is too long or what. Either way, Speak is an iconic YA book and one I'd like to read before the year ends. Will that happen? Who knows as I'll probably forget about it until I do another tag lmao.
A book in a series you've started, but haven't gotten around to finishing
In all fairness, I should've completed this series forever ago. Every time they announced a new book, I was ready. That was until Superman: Dawnbreaker which I still haven't read. Maybe it's because I'm not the biggest Superman fan or the fact that I haven't heard the best things about Matt de la Pena. Either way, I've been dragging my feet on reading this one.
A classic you've always liked the sound of, but have never actually read
The book I'm going with is A Bear Called Paddington. I usually don't read classics let alone children's classics. However, I saw this book at my library and since then, I haven't been able to get it out of my head. I'll probably go the audiobook route with this one since it'll be super quick. Either way, I know I want to eventually get to it.
A popular book that it seems everyone but you has read
I know this one is on my 20 books to read in 2020 list. However, I feel like everyone who has Mariana Zapata has at least read this. This book is an NFL romance between a player and his assistant, I think. Either way, I'm excited to read it aside from it being almost 700 pages. Of course, that's part of the reason why I've shied away from it too but it has almost 60,000 ratings on Goodreads. Before 2020 ends, I want to knock this one off my TBR.
A book that inspired a film/TV adaptation that you really love, but just haven't picked up yet
Recently, I've watched an anime based on The Count of Monte Cristo. Since then, I've been thinking about reading the book. This book is like over 1,000 pages so it'll be a while before I pick it up. Hopefully, I can find an audiobook or find an edition I'll like to read but this one is easily going to take forever to read. Either way, I'm excited to eventually read this.
A book you see all over Instagram but haven't picked up yet
Personally, I don't follow many bookstagrammers so I'm going to go with the blogging/Booktube realm as that's my main source of bookish content. 🙂

The book I'm going with is one a lot of people have been talking about recently and for good reason. The Selection series is getting its own adaptations on Netflix and since then, basically, all of my social media has been going crazy. Personally, I've never read these books or anything by Kiera Cass. With the adaptations coming at some point though, I do plan on eventually picking them up.
---
I know this is somewhat of a popular tag so I'm not going to tag anyone. If you want to do it though, then consider yourself tagged! 😀