Hello friends and fellow book lovers! For this week's prompt, I wanted to do something else related to quarantine. After this though, I wanted to take a little break since I know it can be draining to think about. However, I figured I'd try to do something a little bit different and talk about our favorite quarantine reads. Personally, I've been using this quarantine to my full advantage to read as much as possible.
BookishlyRebecca is now the host of the "My Favorite" meme, a weekly meme posted on Wednesday. Originally started by Maureen's Books, she agreed to let me take over.
As Maureen described it, "In this meme, we share every week something we love with each other. Because let's face it. The world can be a dark place and it's to share something positive. Each week I will post a new My Favorite.. post about one subject and I'll tell you all about it. And the best part? Everyone is welcome to join. The only thing you'll have to do is sign up on my weekly post, link back to this post and visit others."
---
As I said above, I've been doing a lot of reading during the quarantine. With that being said, I'm going to try to narrow it down to only one book..well actually two. For a book that's new-to-me, my favorite quarantine book is Open Book by Jessica Simpson which was so delightful. Even if you're not a fan of Jessica Simpson, I really think you should give this one a try. It's such an insightful and in-depth look into her life.
As for my quarantine re-read, it has to be Catching Fire by Suzanne Collins. Ellyn and I are still buddy-reading this series together and what a delight it's been. If you're thinking about re-reading this series, please do. It's holding up so well and I'm excited to finally dive into the next book. 🙂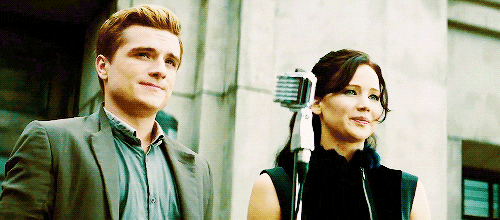 Find me on Twitter & Goodreads