Hello friends and fellow book lovers! Since I'm skipping the 1st week of January for "My Favorite…," I decided to write up a tag post. Actually, I'm combining two tags that I was recently tagged in and I'm so excited to feature them both. This will probably be a long post so let's get into it.
First, I was tagged by Raya for the Versatile Blogger Award. Raya is honestly the queen of tagging me in things and she always writes such in-depth reviews. Be sure to check her out if you haven't! ❤
Second, I was tagged by Ellyn for the Mystery Blogger Award. No intro here as Ellyn is one of my best blogging friends and she's just great. I'm sure you probably already know her but if you don't, check her out! ❤
---
Versatile Blogger Award
Rules
If you are nominated, you have been awarded the Versatile Blogger Award.
Thank the person who gave you the award and include a link to their blog
Select 15 blogs/bloggers that you've recently discovered or follow regularly.
Nominate those 15 bloggers for the Versatile Blogger Award.
Finally, tell the person who nominated you 7 things about yourself.
7 Facts About Me
I love the new trend of 90's fashion coming back. I was born in 1993 so I didn't really end up wearing any of it but some of the stuff looks so cool and I want to give it a try.
I used to collect Funko Pops but I've kind of gotten out of it. I have a few that I really love but I feel like they're just taking up space. I'm not sure if I'm going to get rid of them, though.
I plan on going to see Ariana Grande this summer in concert. I haven't been to a concert in years and I know it'll be pricey but I hope it's worth it.
I don't think I could ever choose between reading and writing. I love them both so much and they make me equally happy. It would be tough to pick one over the other.
For Christmas, I got a new dresser and I'm so happy about it. Before that, I had a lot of those plastic drawers and they took up so much space. The dresser might take up some room but I ended up getting rid of 3 plastic drawers.
I've always had trouble making decisions. It's either that I have too many options or not even options. Either way, it takes me forever to make up my mind.
I don't really like the trend "bro country" that's become popular in the country music genre. I can only handle so much before it feels like my ears are bleeding lol.
---
Mystery Blogger Award
It's an award for amazing bloggers with ingenious posts. Their blog not only captivates; it inspires and motivates. They are one of the best out there, and they deserve every recognition they get. This award is also for bloggers who find fun and inspiration in blogging, and they do it with so much love and passion. –Okoto Enigma
Rules
Put the award logo/image on your blog
List the rules.
Thank whoever nominated you and provide a link to their blog.
Mention the creator of the award and provide a link as well
Tell your readers 3 things about yourself
You have to nominate 10 – 20 people
Notify your nominees by commenting on their blog
Ask your nominees any 5 questions of your choice; with one weird or funny question (specify)
Share a link to your best post(s)
3 Things About Me
I rarely eat breakfast before work. I like to sleep and I hate to wake up early for any reason other than work. Most of the time, I grab something and go.
For Christmas, one of the girls who I play fantasy football with got me a signed jersey for one of my favorite players. It was such a huge surprise and I still can't believe she did that.
Going with Ellyn's fact, I like to wrap gifts but I'm not good at it. They can't guess what's in it if it's wrapped bad. Lol
Ellyn's Questions
1.  Who was your favorite author you found in 2018?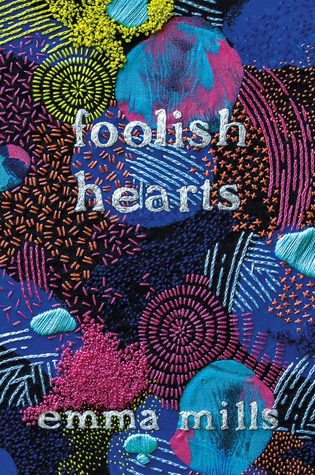 I'm sure no one is shocked by this but Emma Mills! I still can't believe I just found out about her in 2018. It feels like I've been loving her books forever. I'm just glad that I decided to give her a chance because she's my favorite author. 🙂
2. What did you discover about your reading tastes in 2018?
I shouldn't have written off romance so easily. When I was younger, I loved to read it and then I got away from it.  Following the people, I do on here and Booktube, I decided to give it another chance and I'm so happy. Some of my favorite books this year were romances and I can't wait to get caught up on more in 2019.
3. What was the last movie you watched? What did you like/dislike about it?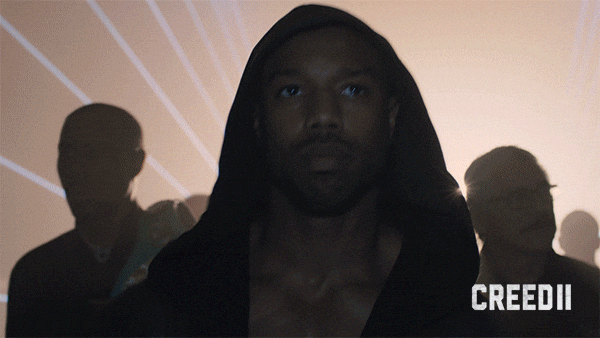 The last movie I watched was Creed 2. I went to see it with my dad and I loved it. On the whole, I thought it was an incredible movie. It picked up where the last movie left off while still being original and keeping its own story. It also had a few nods to the Rocky franchise, too.
I thought everything about it was great including the acting, the character development, and the outcome. Right now, I can't think of anything I disliked about it. It was just such a good movie considering it was a sequel.
4. What's your go-to snack?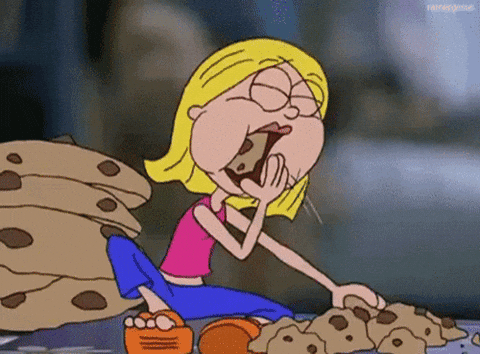 5. What's your favorite green book?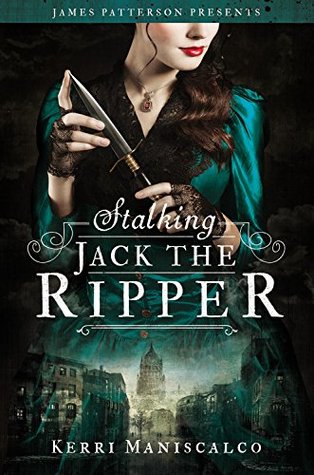 ---
For my best post, I'm going with my fan cast of Intercepted by Alexa Martin. I loved working on that post and I'm even happier that Alexa liked it. I like being able to combine my love for sports and books. 🙂
Since I included two posts, I'm not going to tag anyone. If you want to do either of these tags, consider yourself tagged. Thank you again to Raya and Ellyn for tagging me! ❤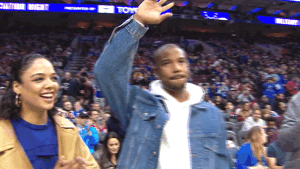 Find me on Twitter & Goodreads