Hello friends and fellow book lovers! I hope you're having a good start to 2019. As for me, I'll be at work when this is posted lol. Anyways, I wanted to feature something positive to start off 2019 and this seemed like the perfect fit.
Before I get into the rules, I'd like to thank my friend Ally. She created this tag and tagged me in the original post. I was also tagged by my friend, Ellyn. Both of them are two of my best blogging friends and I love them so dearly! Be sure to check them out ❤
Rules
Pingback to this post or me!
List some of your good reading habits, the things you think you do well
Nominate some of your blogging friends
Following my TBRs
I'm a very goal-orientated person and setting a TBR post each month is one of my favorite things. I think of it as my own personal monthly goals. Since I think about it in that way, I almost always end up following my TBRs. I usually don't set a super huge goal because I like to give myself some flexibility. There's only a handful of times where I didn't manage to finish a book I put on my TBR.
Rarely DNFing books
It's a rarity for me to ever DNF book. Unless I really hate it, I usually push through and finish the book. Similar to the goals thing, I'd rather see something through until the end and maybe, it'll get better. If not, then I either know what genre to avoid, an author to avoid or a writing style that bothers me. Even if I'm not happy with the book, then I end up learning something. 🙂
Rarely buying books
One thing I rarely do anymore is buying books. Recently, I've been trying to utilize my library more. Even if they don't have the book I want available, I'll put a hold on it. In reality, it doesn't feel like the wait is that long. Even if it's long, it's always so satisfying to finally get to read that book. I also don't go shopping much and if I do, I always try to use coupons.
---
Those are some of my good reading habits! I had a tough time, coming up with this list and it doesn't help that it's only 7 am. I'm on such a set schedule at work so now I'm awake this early lol.
Tag! You're It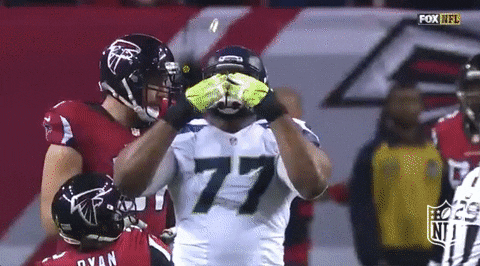 Find me on Twitter & Goodreads