Hello friends and fellow book lovers! If you read my November wrap-up, then you'd know this post is coming 😉 For those who didn't, no worries but buckle up because bookishlyrebecca is moving to different territory.
Last month, I read Intercepted by Alexa Martin and loved it. A healthy NFL romance? Yes please sign me up and give me 500 copies. That being said, the entire time I was reading, I couldn't help but think of who these characters reminded me of. I'd be picturing NFL players as the characters and even, the WAGs.
Basically, this post is me picking out players who I think fit with the characters. I'll also include who I think Marlee is similar to. Hopefully, you guys like it even if you don't like or follow the NFL. Without further ado, let's get into it!
One quick note before I start! I know in the book, the players were all on the same team but there's no way I could do that. Let's start with Marlee.
At first, I struggled to pick out someone for Marlee. The obvious pick would be Alexa Martin but shes's the author so that's kind of weird, lol. That being said, I wanted to go with a WAG. At first, I thought Ayesha Curry but she's an NBA WAG so instead, I decided to go with a celebrity.
Logan Browning as Marlee
At first, I went with a WAG but I changed my mind. Mostly, I just didn't want her to see this post and be weirded out. Instead, I'm going with Dear White People actress, Logan Browning. It's noted that Marlee is biracial and so is Browning plus I love her character on Dear White People so she could do Marlee justice!
Michael Crabtree as Chris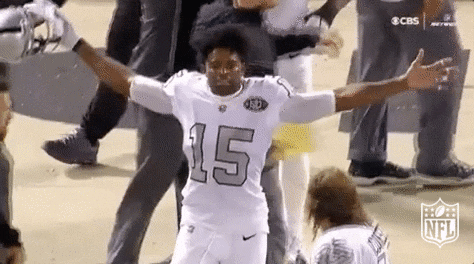 Let's be clear here: I don't know Michael Crabtree or his dating situation so this is going for his on-the-field persona only, lol. That being said, I thought of him immediately when I read that Chris was black. Crabtree has been bounced around multiple teams and each team has shown him a different role. Personally, I don't think he's an asshole like Chris but he just seems like Chris to me and he's a WR like Chris.
Andrew Luck as Gavin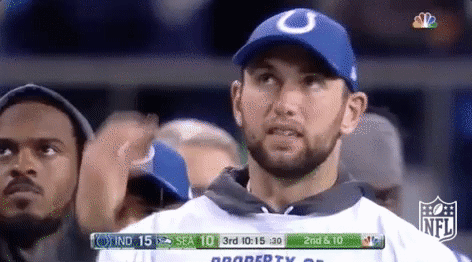 We love a neck beard. Anyways, I was once again between two guys for this: Jared Goff or Andrew Luck. When I think of a cute and respectful romance partner plus NFL QB, it has to be Andrew Luck. The guy has his own book club for goodness sakes and side note: My boyfriend picked him as my NFL soulmate before we started dating so it has to be him.
I don't know about the neckbeard and the man bun, though. That would be an awful look but hilarious to see.
Russell Wilson & Ciara as Dre and Naomi
Honestly, I love these two. One of my favorite NFL couples and I stan so they were the perfect pick for Dre & Naomi. Even though his position didn't match up to Dre's, they're too perfect not to feature. Sigh, I just love them so much and I think Ciara would be a great best friend who wouldn't put up with the WAGs crap, lol.
Jay Cutler & Kristin Cavallari as Kevin and Courtney
Once again, I don't know either Kristin or Jay Cutler. Either way, I couldn't help but think of her former Hills persona and she came to mind as Courtney. As for Jay, he's the perfect person to be Kevin. Honestly, I wanted to include Tom Brady because I don't like him but I don't know anything about Gisele so I couldn't include in this lol. Plus I knew Ally would appreciate the dig at Brady 😛
Amari Cooper as TK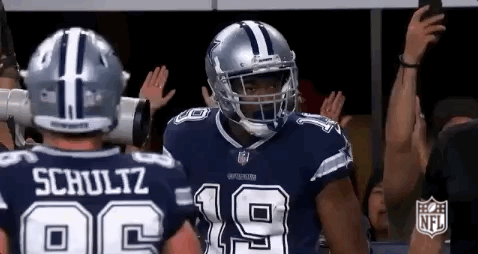 I love and I stan Amari Cooper. My NFL BABY ❤ ❤ ❤ Enough of my craziness but I decided on a bonus round for TK and Cooper makes perfect sense. Not only is he a former Raider like Crabtree but he's getting a new beginning and hopefully, on the path to becoming a superstar like TK. Plus they're both young so he's an obvious choice!
---
I know this isn't a typical post for me but I had so much fun. I loved this book and I love NFL players so why not combine the two? If you want a good sports romance, I highly recommend Intercepted. 😉
If you like the NFL or read Intercepted, I'd love to hear what you think. I just wanted to have some fun and this was a lot of fun. As mentioned above, I sadly don't know any of these NFL players or their wives even though I wish I did. Maybe Alexa Martin does 😛
All I know is I can daydream forever about my boyfriend being an NFL player and me being a WAG!