Hello friends and fellow book lovers! Last year, Jane from ItsJaneLindsey posted prompts to go with Feminist Lit Feb and I talked about feminist characters who inspired me as a child. This year, I'm going a different route with it and using one of the prompts from last year.
In her video, Jane talked about the #blackhistorymonth prompt which was pretty open-ended. For me, I'm going to be talking about books I have on my TBR that are written by black authors. Unsurprisingly, there's a lot so I'm going to try and narrow it down but we'll see and oh! I'll just be focusing on the ladies since this is a feminist list. 🙂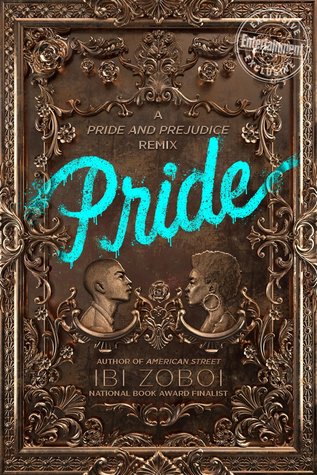 10. Pride by Ibi Zoboi
I've already talked about this book before I'm so excited about it. I don't think I've ever read a Pride and Prejudice retelling especially not one with POC characters. I'm not sure about the representation exactly but I know Ibi Zoboi is Black and I think this is her second book. I haven't read American Street but I've heard good things about it. However, I'm a little bit more excited to read Pride.
9. Monday's Not Coming by Tiffany D. Jackson
Switching gears, this is an author I've read from before. I read Tiffany D. Jackson's novel, Allegedly and really enjoyed it besides the ending. There's just something about the way she writes that captivates me. I can never guess what's going to happen or what's going on sometimes in a good way. Lol
For months, Monday's Not Coming has been on my TBR. If I remember right, this book follows a girl whose best friend goes missing and no seems to notice. It's almost as if she never existed and the girl's search for her friend. I'm not sure but the premise has me interested.
8. Betty Before X by Ilyasah Shabazz & Renée Watson
The next two books on my list are both middle-grade. The first is Betty Before X which is following the childhood of activist Malcolm X's wife, Betty. I don't know much about this book besides what I mentioned above. I've always wanted to learn more about Malcolm X, his legacy and his family so this is perfect for me.
What intrigues me most is that it's written by Betty and Malcolm's daughter, Ilyasah Shabazz. If there was one person who could tell this story, it's her. Coupled with Renée Watson, this book has the potential to be a 5-star read.
7. One Crazy Summer by Rita Williams-Garcia
The second middle-grade book making my list is One Crazy Summer. This book was recommended to me by my mom. She's a 5th-grade teacher and she read it to her class and they really enjoyed it. I know a basic overview of the plot and that's all I want to know for now. Lol
This is a short book that I can probably read in a sitting or two. Considering how much the kids like it and how much my mom does, I hope I do, too.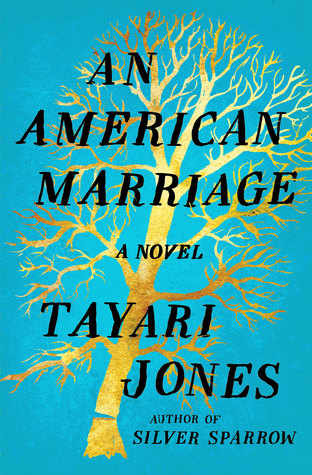 6. An American Marriage by Tayari Jones
I don't know why but this book has always intrigued me. I think it might be the cover, but I heard a booktuber talk about it once and I've been thinking about it since. I almost checked it out from the library but I didn't. (Stupid me!) Either way, I'm excited to pick this book up.
I'm pretty sure hoopla has both the ebook and the audiobook. I'm basically set for whichever route I go with. It seems like it has the potential to be a new favorite.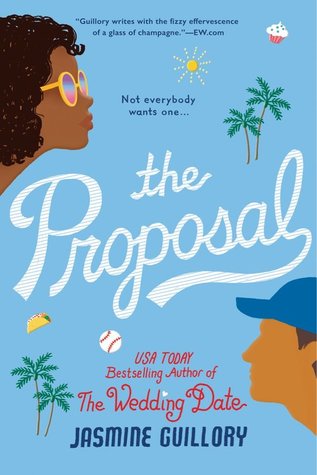 5. The Proposal by Jasmine Guillory
Even though I didn't enjoy The Wedding Date, I want to give Jasmine Guillory another chance. It's rare to see a romance featuring a black woman and I don't want to write off her because of her first book. Unlike the first book, this plot sounds like it's a lot more suited to me.
If I remember right, it's about a girl who gets proposed to on the jumbotron and the guy who saves her. The guy who saves her is Carlos from The Wedding Date and I'm excited for him to have his own book. I'm also excited to see how Guillory grew as a writer and to see if I like this book more than The Wedding Date.
4. Becoming by Michelle Obama
To finish off my list, I'm talking about non-fiction books by Black women I want to read and the first is easily the most popular. The memoir of former first-lady Michelle Obama, this book has been talked about since its release. I feel like I don't even really need to talk more about this but all I know is that I want to read it. Lol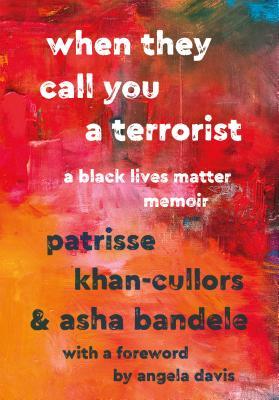 3. When They Call You a Terrorist: A Black Lives Matter Memoir by Patrisse Khan-Cullors & Asha Bandele
Once again, this is another book I had at the library but returned. Maybe I wasn't in the mood to read it but I returned it. I'm kicking myself because I've heard lots of people raving about it. Either way, I'm excited to read it as I'm sure it's going to be emotional, eye-opening and educational.
2. Hunger: A Memoir of (My) Body by Roxane Gay
I am so embarrassed to admit that I've never read anything by Roxane Gay. People are always talking about great her writing is and I haven't picked anything up yet. I know she has a few books out but I've heard the most buzz about Hunger. Similar to the previous two, I don't know much about this and I want to keep it that way.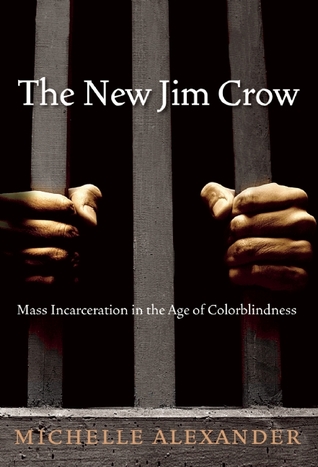 1. The New Jim Crow: Mass Incarceration in the Age of Colorblindness by Michelle Alexander
This is another book that I know basically nothing about. I'm honestly not sure how I found out about this book but I've been thinking about it since then. It's been sitting in my favorites on hoopla for months now. After learning more about the school-to-prison pipeline, this book jumped up on my TBR.
However, it's just been sitting there. I think this book would be a good one for my boyfriend and me to buddy read if I can get him to. Regardless, The New Jim Crow sounds like it's going to be another favorite non-fiction read.
Those are some of the books by black authors on my TBR. There's a ton more but those are just a few I wanted to highlight. On a side-note: When is Beyonce finally going to write a book?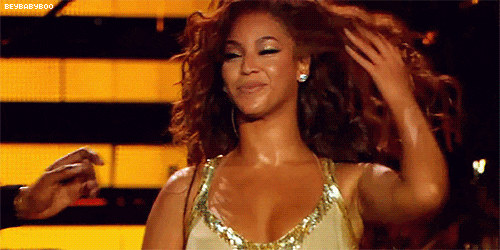 Find me on Twitter & Goodreads