Hello friends and fellow book lovers! For this week's "My Favorite" post, I decided to go with something that was pretty close to my birthday since it is tomorrow. For this week's prompt, it had to be my favorite birthday gift. Honestly, I have a lot of options for this one but I think I have it narrowed down to which one I'm going to choose.
BookishlyRebecca is now the host of the "My Favorite" meme, a weekly meme posted on Wednesday. Originally started by Maureen's Books, she agreed to let me take over.
As Maureen described it, "In this meme, we share every week something we love with each other. Because let's face it. The world can be a dark place and it's to share something positive. Each week I will post a new My Favorite.. post about one subject and I'll tell you all about it. And the best part? Everyone is welcome to join. The only thing you'll have to do is sign up on my weekly post, link back to this post and visit others."
At the end of each month, I'll post the prompts for the following month so be sure to check back then!
---
If you had asked me this question a year ago, my answer would have been a lot different but my favorite birthday gift came 2 years ago. My parents went all out and bought me tons of Wonder Woman stuff including sheets, decor for my room and even, a Wonder Woman journal. As I was just getting into Wonder Woman, this was the perfect gift for me and one that I still think about.
I also had a great birthday gift from my parents 3 years ago as they bought me 2 Alex and Ani bracelets. One is Lion King-themed with the other had Belle on it. I'm not a big jewelry wearer but I still appreciated them. 🙂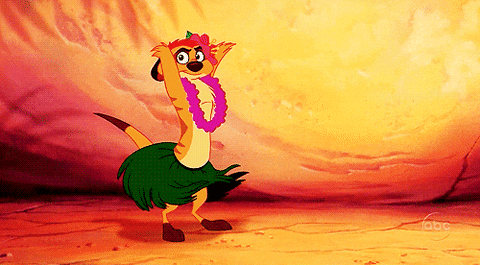 Find me on Twitter & Goodreads