Hello friends and fellow book lovers! After a hugely productive July, I'm ready to take it slow when it comes to reading in August. Plus it's my birthday so I'm only planning on reading books that I REALLY want to read. No sense in wasting my time with books that I don't absolutely love during my birthday month.
Add in that it's my Jonas Brothers concert, too. I'm just excited about everything all around so let's get into the books I plan on reading in August!
1. The Charlotte Holmes series by Brittany Cavallaro
In August, I'm doing 3 buddy-reads. The first of which is going to be the first 3 books in the Charlotte Holmes series by Brittany Cavallaro. I've never read these books before and I'm excited to be buddy-reading them with Jenna from Bookmark Your Thoughts. Jenna and I are reading the first book while Sofia from Bookish Wanderess is reading books 2-4 with us.
Mostly, I'm just excited to see if I end up liking this book and see if the other ladies share similar reactions. Overall, it's just going to be a fun time. 😀
2. New Moon (Twilight #2) by Stephenie Meyer
As mentioned in my wrap-up, I said that Ellyn and I are going to be buddy-reading the Twilight series. I'm especially excited for this book though as I was firmly on Team Jacob so I'm curious to see my reactions to this book now. Maybe it might be a little bit too relatable since I got broken up with this year. However, I'm always happy to buddy-read with Ellyn ❤
3. The Right Swipe by Alisha Rai
The last buddy read I'm doing for August is of The Right Swipe by Alisha Rai. I saw that Melanie and Amy picked this for their Dragons & Tea Book Club so I decided to join in as I already have it preordered. I honestly don't know much about this book and I'm excited to read it with everyone and see our reactions. 🙂
4. The rest of the Sugar Baby series by Rebekah Weatherspoon
Before I cancel my Scribd subscription, I want to read the rest of Rebekah Weatherspoon's Sugar Baby series. They're basically novella-length and are featuring the same two characters from the first book. I can't wait to see what happens next with these two and if I'm going to end up, enjoying this series as a whole.
5. The Perfect Date by Evelyn Lozada
I decided to buy this book to use up the rest of my gift card and I'm honestly excited about it. I know the reviews aren't super positive but I'm going in with moderate expectations. I think it features baseball as the main plot-point and I love baseball so I'm crossing my fingers. Either way, I wanted to save this for August as I've been highly anticipating it.
6. Fix Her Up by Tessa Bailey
The last book on my August TBR is one that everyone's been raving about on Booktube and I'm finally going to read it. I think this book features the friends-to-lovers trope which is one of my favorites. Plus the love interest is a retired baseball player and THAT IS MY SHIT so yes, I'm excited. It's also steamy which is honestly all I need to hear so yeah, I'm SO hyped for this one.
---
Those are all the books I plan on reading in August although I'm sure I'll probably squeeze in a few more. Guess we'll have to wait and see but for right now, those are my tentative plans. 🙂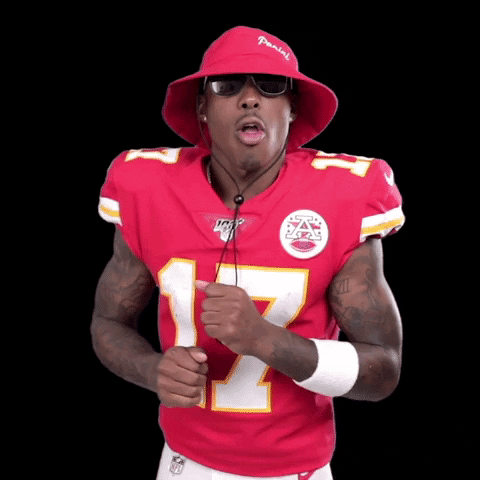 Find me on Twitter & Goodreads