Hello friends and fellow book lovers! It's only Tuesday but at least, it's my favorite blogging day of the week. I'm so happy Shanah created Top 5 Tuesday as it's such a fun meme to include on my blog. This week is an especially fun topic as I love character-driven books so hopefully, I can think of some!
If you're interested in participating in Top 5 Tuesday, all you have do is write up your post and pingback to one of Shanah's posts. Make sure you pingback to her posts and not just her blog so she can add you to the list.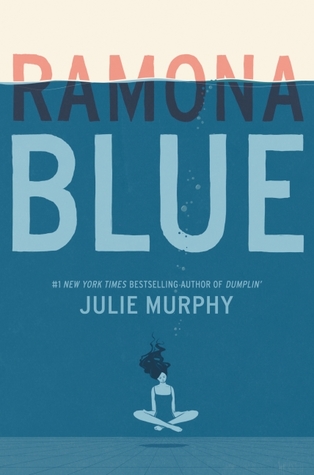 5. Ramona Blue by Julie Murphy
The first book making my list is Ramona Blue by Julie Murphy. This story follows Ramona after a family tragedy and her grappling with her sexuality. Additionally, she's also dealing with work, school and trying to juggle everything in her life.
At the center of the story is Ramona. You learn to love her but also hate her and then love her again. It's such a wonderful story of her realizing not everything works out the way you anticipate it will. The book does have some plot to it, but most of the book's focus is on Ramona.
4. Tiger Lily by Jodi Lynn Anderson
There's no way I couldn't include Tiger Lily on this list! This was one of my favorite books I read last year. This book is a retelling of Peter Pan but it shifts the focus to Tiger Lily. It's an origin story for her and one she deserved.
I loved Tiger Lily as a character. She's such a wonderful character and we watch her grow from a child into a young lady and then a woman. Her life is full of ups and downs but it makes for a more realistic story. Personally, I'd rather she get her own solo movie versus Peter Pan. Additionally, the story is told by Tinkerbell which is incredibly unique in itself!
3. Ivy Aberdeen's Letter to the World by Ashley Herring Blake
Another character-driven book I loved this year was Ivy Aberdeen's Letter to the World by Ashley Herring Blake. The book is all about Ivy Aberdeen dealing with her family losing their house and her budding sexuality. This is the only middle-grade book on my list but tells such a compelling story.
Ivy deals with a lot throughout the story and reading her feelings/thoughts during it was incredible. I wish I could've jumped into the book and hugged Ivy!
2. Piecing Me Together by Renee Watson
This book features very little plot and instead focuses on our MC, Jade. Jade is dealing with going to a mostly white school, being passed over for opportunities, making friends and dealing with racism while growing up. I've never dealt with any of it, but Renee Watson writes Jade with such grace that I felt everything with her.
In a way, this is the tale of Jade and her mentor, Maxine. Maxine is older but still has some growing up to do. We watch as the two form a friendship, help each other grow and mature by the end of the novel. It's a more quiet novel but should be in the same category as The Hate U Give and Long Way Down.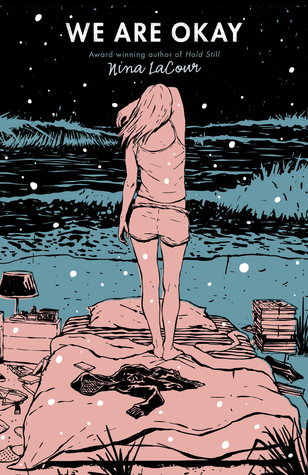 1. We Are Okay by Nina LaCour
The last book on my list is We Are Okay by Nina LaCour. I read this book last year and fell in love with it. It was such a short book but packed a punch. The story revolves around Marin as her former best friend Mabel visits. At the center, We Are Okay is all about Marin dealing with grief, growing up and realizing what family is.
I don't want to give too much away, but it's such a wonderful character-driven story!
---
Even though I love character-driven stories, I had such a hard time with this list! Who knows why? Anyways, those are just some of my favorite character-driven stories!
Do you like character-driven stories? Do you have any recommendations for me? 🙂