Hello friends and fellow book lovers! For this post, I struggled with coming up with a post idea but eventually, it hit me. I decided to do a tag and after scouring Booktube to find something, I decided to search "Bob's Burgers Book Tag" and I found one. I was originally going to make my own but why not feature one that someone else has already done?
This tag was created by Anna from Unquenchable Reads and Sabrina from Slaybrina. I looked and noticed that Anna hasn't posted in a year while Sabrina hasn't posted in 2 months. However, I'm still going to do this tag so thank you, ladies, for creating it! ❤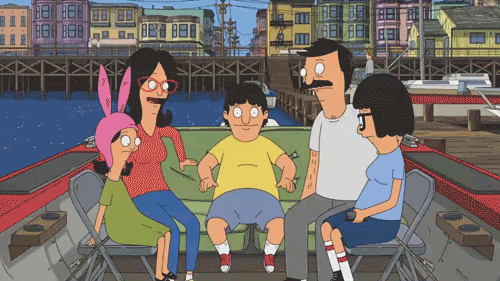 ---
Bob Belcher: A book in which everything that could go wrong, goes wrong.
I obviously won't get into spoilers since this is a new release. However, I read American Royals in one day and honestly, the ending felt like it was really testing me. It felt like everything that could go wrong went wrong for the characters. It did set the book up for a sequel which we're getting in a year but it still sucks that things ended as they did.
Linda Belcher: A book that showcases a positive outlook on life.
While this book isn't completely positive, it's a book that makes me so happy because it focuses on a lot of positive things. It has great friendships, a super cute relationship and friends who connect via a boyband. Honestly, I can think of a few friends that I met through my love of the Jonas Brothers so this was an easy pick.
Tina Belcher: A book that gave you second-hand embarrassment.
When I started re-reading this series with Ellyn, I didn't realize how much second-hand embarrassment I'd feel. Most of the time, it's because of Bella and her actions surrounding Edward but also the actions of Edward and Jacob as they're basically fighting over Bella. These books are nothing like I remember so that's probably why I feel like I do lmao.
Gene Belcher: A book you got easily distracted from reading.
For some reason, I was super distracted while I was reading The Wedding Party. I would read it and be interested. Then I'd find something else to do or start talking on the phone so I would put it down and not pick it back up for days. Even though it was a pretty good read, I just couldn't stay interested in it for long. Lol
Louise Belcher: A book that features crazy adventures.
I feel like any of the Wayward Children series by Seanan McGuire could fit for this prompt but I decided to feature In An Absent Dream. This book is Lundy's story and she gets into a lot of adventures. I don't want to get into too many details, but this book is full of wild adventures from start to finish especially with Lundy finds her door.
---
The last prompt is "Burger of the Day" which is to tag someone. Personally, I don't know if I can remember any of my blogging friends who like Bob's Burgers. However, if you do, then consider yourself tagged! ❤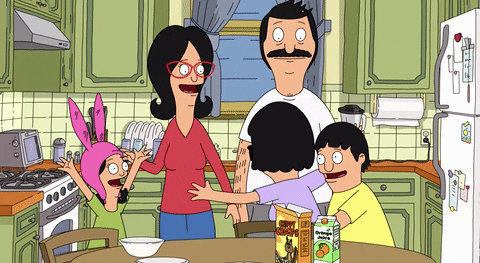 Find me on Twitter & Goodreads