Hello friends and fellow spooky lovers! This week's Top 5 Tuesday is appropriately related to Halloween and it's top 5 creepy atmospheres. Surprisingly, I didn't have too tough of a time coming up with books that matched with this. Since I'm not a big horror or fantasy reader, you would think it would be tough but it really wasn't so let's get into them.
If you're interested in participating in Top 5 Tuesday, all you have do is write up your post and pingback to one of Shanah's posts. Make sure you pingback to her posts and not just her blog so she can add you to the list.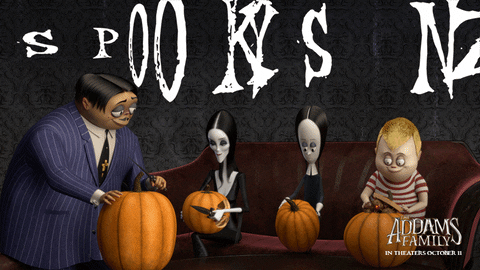 ---
5. New Orleans
Starting off this list is one that most people wouldn't consider. For me, I thought that the setting of New Orleans Rush was pretty creepy. While the book is a romance, it also talks a lot about magic and magicians as the love interest is a magician. Additionally, there is also a plotline in which the MC's father owns money to the mob so ultimately, it ends up being scary in a different way. However, setting it in New Orleans made things seem all the more creepy as a handful of scary TV shows and movies have set there as well.
4. Smoke Hollow
At the moment, I forget where this book is supposed to be set. Either way, Small Spaces is a middle-grade novel that follows Ollie as she discovers secrets about a book that she found and the ensuing field trip that she goes on with her class. Overall, this book isn't overly creepy but the atmosphere feels so dark and eerie. Personally, I read this one on audio and the narrator did a great job of setting the scene especially at Smoke Hollow which is where the field trip is at. This book feels so creepy even though it's middle-grade so if you're looking for a spooky read, pick this one up.
3. The Apocalypse
I'd be remiss to not feature this comic series on the list as it's set during the freaking Apocalypse. This series follows the Scooby gang but in a more mature fashion and with the gang forcing later in life. The atmosphere truly comes off the page since the art is amazing and it feels like you can reach out and touch it. Whether it's the gang, the creatures or the main antagonist, everything about this series is creepy. While I have yet to finish the series, it is no doubt one of the creepiest comic series I've ever read.
2. Austermeer
An early preview for my October wrap-up but I did finish Sorcery of Thorns and I honestly really enjoyed it. Coming from a non-fantasy reader, this was huge for me but what made this book so enjoyable was its setting. Set in the fictional world of Austermeer, this book has one of the best atmospheres I've ever read and it's all due to Margaret Rogerson. Rogerson does a great job of setting the scene and making the setting really jump off the page.
Personally, I thought the atmosphere was creepiest at the ending when the major climax happened. I could really picture everything that was happening or at least, try to. I liked the atmosphere so much that I think this book would make an excellent movie. It would be a great fit for Netflix, tbh.
1. Chicago
The last book on my list is another spoiler for my October wrap-up. Either way, the last creepy atmosphere comes from Capturing the Devil. Some of the book is set in New York while the actual creepy stuff takes back in Chicago. I don't want to get into much more detail than that but I think Chicago during that time is perfectly creepy. Not only does it feature the World's Fair which is a beacon of technology but the book also features a lot of gruesome and nasty details which makes the book even creepier.
While this probably isn't the creepiest setting of the entire, this one really did put me in a spooky mood. Somehow, the setting made this book seem even more dark and dreary. As soon as I saw the prompt for this book, I knew this one had to be on the list.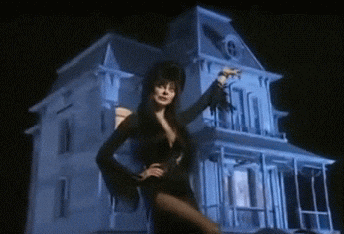 Find me on Twitter & Goodreads