Hello friends and fellow book lovers! In honor of the upcoming New Year, I wanted to come up with a prompt that would match that. I left this one kind of open-ended so you could talk about books, movies, comics, CDs or anything else. Even though it's not the new year just yet, I thought this would be a fun way to welcome it!
BookishlyRebecca is now the host of the "My Favorite" meme, a weekly meme posted on Wednesday. Originally started by Maureen's Books, she agreed to let me take over.
As Maureen described it, "In this meme, we share every week something we love with each other. Because let's face it. The world can be a dark place and it's to share something positive. Each week I will post a new My Favorite.. post about one subject and I'll tell you all about it. And the best part? Everyone is welcome to join. The only thing you'll have to do is sign up on my weekly post, link back to this post and visit others."
At the end of each month, I'll post the prompts for the following month so be sure to check back then!
January Topics
January 2nd: No prompt/free day
January 9th: New Year's Resolution for 2019
January 16th: Book I Read in 2018
January 23rd: Movie I Watched in 2018
January 30th: Thing about 2018
---
As for me, I'll be talking about my most anticipated book release of 2019. If you know me or have read some of my blog posts, you can probably guess it. Thankfully, I won't have to wait too long until it comes out 😉
Of course, my most anticipated release is Famous In A Small Town by Emma Mills. I'm writing this post early but I'm sure I've preordered it by now. If not, then what am I doing honestly? Either way, I'm super excited because this book has a beautiful cover, features one of my favorite Miranda Lambert songs as the title and it's Emma Mills.
I'm already predicting that it's going to be 5 stars. Honestly, I'm just ready to have this book in my hands. It's coming out January 15th so I don't have much longer!
What's your favorite anticipated 2019 release?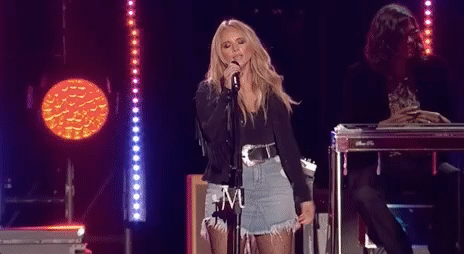 Find me on Twitter & Goodreads