Hello friends and fellow book lovers! Merry Christmas for those of you who celebrate and if not, then hopefully you're off school or work. I actually ended up having to work all week and only got my regular two days off so boo. I'm also going to try and post a little more during this last week as a way to wrap up all my tags.
In honor of Christmas, I'm doing the All I Want For Christmas book tag. I was tagged by Kay from Hammock of Books. Kay is such a sweetheart and a great reviewer. I always look forward to hearing her thoughts. Check her out if you haven't! 🙂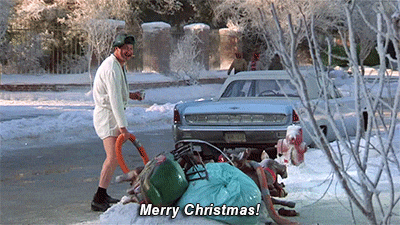 ---
1. What fictional character do you want Santa to leave under your Christmas tree?
Ummm Grip from the Grip series by Kennedy Ryan! He's not only super talented but super hot and so caring and loving to Bristol. I'd be so happy to have him under my tree or like you know…Erik Killmonger from Black Panther.
2. What character do you want to kiss under the mistletoe?
Gavin from Intercepted but also maybe T.K.???? I really enjoyed almost all of the guys in this book and there's no way I couldn't feature them in this question.
3. You write your Christmas list for Santa, what are the top 5 books on it?
My Favorite Half-Night Stand by Christina Lauren
Wild Blue Wonder by Carlie Sorosiak
Mammoth by Jill Baguchinsky
Nice Try, Jane Sinner by Lianne Oelke
Anything by Katrina Leno
I did ask Santa for all of them but the Katrina Leno books and Wild Blue Wonder!
(wink check out my Amazon wishlist 😉
4. It's secret Santa at Hogwarts, what do you most want to receive?
Anything from Honeyduke's! I always love getting sweet treats during Christmas especially in my stocking so I'd love some treats from Honeydukes.
5. You get to the spend the day with the characters and movie adaptation actors from one fandom, what do you pick?
Plus Noah, of course, but the To All The Boys cast is just so perfect! I want to hug them and spend all day, doing a ton of fun things!
6. What fictional animal would you like to replace Rudolph and be able to meet on your roof?
I know this isn't a book but this is the first answer I came up with! If you've watched She-Ra and the Princesses of Power, then you know. That being said, I decided on Swiftwind which is She-Ra's sidekick/magical unicorn.
7. You invite 10 fictional characters to your new years eve party, who do you pick?
Izzy Goodnight from Romancing the Duke
Grip from the Grip series
Hazel from Josh & Hazel's Guide to Not Dating
Gideon from Foolish Hearts
Millie from Puddin'
Ezra from First & Then
Joshua from The Hating Game
Lucy from The Hating Game
Lara Jean from To All The Boys
August from Long Shot
8. What character would make a good Santa (Doesn't have to be appearance, personality counts too)?
Elliot Petropoulos from Love & Other Words. He's such a sweet person but is also incredibly honest and Santa is known for being honest and appreciating it. 😉 Plus he has such a cheery disposition like Santa does. Honestly, Elliott is slept on????
---
I'm not tagging anyone since it's already Christmas but I hope you're having a good Christmas and enjoy your time off if you don't celebrate it! ❤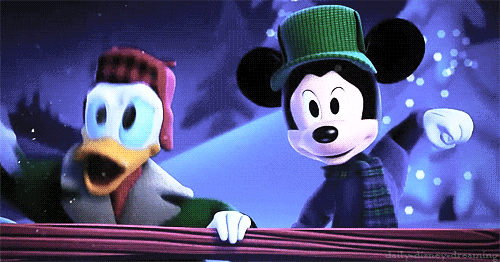 Find me on Twitter & Goodreads