Hello friends and fellow book lovers! It's Friday, meaning it's time for another book review or at least for this month. I'm trying to find a concrete schedule for my posts so feel free to what you think in the comments.
Anyways, let's get into what you're here for. The Nowhere Girls is a book I received for Christmas and easily one of my most anticipated. Luckily, it didn't disappoint as I couldn't put it down. I read it in two sittings even though I only read 30 pages in one.
Before I get started, my review will be spoiler-free. No worries you haven't read because hopefully, my review persuades you to pick it up! Here are my thoughts on The Nowhere Girls by Amy Reed.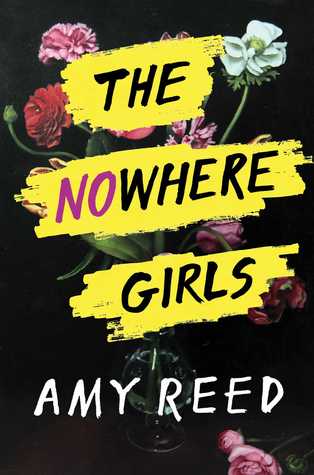 Like my last review, I'm going to start with the writing style. At first, I couldn't get into Amy Reed's writing style. She wrote it in a lot of different POVs including some from main characters, others from side characters and ones entitled "Us."
It was a little hard to adjust to at first, but I got used to it after a few hundred pages. I did enjoy her writing style after I got into it. Sometimes, I think she made a short point long and gave a little too much description. However, it didn't bother me enough to hinder my enjoyment.
What really sold me was the plot. The story follows 3 friends: Grace, Erin, and Rosina as they form a feminist club to get justice for a girl who was gang-raped by a group of football players. It was an edgier version of Moxie and felt a lot more intense and realistic in that way.
I won't give away any plot details, but at its heart, the story is all about fighting for equality, feminism, friendship and dismantling sexist ideas in a small town. While I loved all the feminist talk, I thoroughly enjoyed the friendships in the story.
Now onto the characters: Grace, Erin, and Rosina. Originally from a religious family, Grace is struggling with her faith, doing what's right and figuring out her place. In addition, Grace is fat, something the author made sure other character noticed about her. It never became a defining characteristic for her and instead, focused on her drive and determination.
Next is Erin. Erin has Asperger's syndrome and is on the autism spectrum. I can't speak on the representation so feel free to look for #ownvoices reviewers. Erin was an incredibly complex character who dealt with a lot and wasn't defined by having Asperger's.
Last but not least is Rosina. Rosina was my favorite character because she was fearless and had no issues standing up to the patriarchy, for herself or other girls. She brings more diversity to the group as a queer Latina and had me cheering her on the entire way through.
Overall, The Nowhere Girls blew me away. It was a wonderful feminist read while also making great points about sexism, racism, rape culture, friendship and how exhausting it can be when you're a woman in a man's world. It was truly a more grown-up version of Moxie and makes me want to start my own feminist club!
Are you planning on reading The Nowhere Girls? If you have, what did you think? I know it's only January, but it's in the running for my favorite read of the year. ❤