Hello friends and fellow book lovers! It's Sunday so it's time for another tag and this one is one I haven't heard of but am excited about. I was kindly tagged by Rose of @stuckinfiction. She's such a wonderful and sweet lady so you should check out her blog if you haven't. 🙂 Thank you so much for nominating me!
Rules:
Answer three questions posed to you by the person who nominated you
Ask three questions
Nominate up to 8 others
Rose's Questions:
1. What is one book you wish you could read again, as if it were the first time?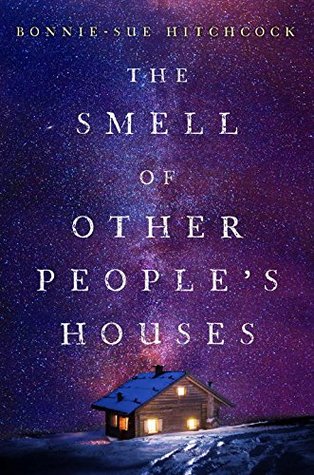 As soon as I read Rose's question, this book popped into my mind. I read The Smell of Other People's Houses while I was visiting Alaska since it's set there. To put it simply, this book was incredible.
I'd love to read it again after I've already been to Alaska and think about how wonderful it was there, remember the sights, the smells, and the people among many other things. It would just warm my heart to be able to experience that.
2. If you could co-write a book with any author, who would you choose?
I'm going to go with Seanan McGuire. I love her writing style so much and there's something about the way she's able to tell a story. She can make the world, characters and everything come alive in so few pages. It would be amazing to see how we would mesh together and how she'd help me improve as a writer.
3. What is one genre that you really want to read more of this year?
This is one of the goals I've set for myself this year. I want to read at least 10 non-fiction books in 2018. So far, I've read 2 so I'm off to a good start. Regardless, I'd like to branch out a bit more from what I typically read in non-fiction which is comedic memoirs.
There's nothing wrong with that, but I'd like to read biographies, regular memoirs, books on subjects I enjoy and just generally more non-fiction. Even if I only branch out a little, I'll be happy.
My Questions:
What is your favorite read of 2018 so far?
Are you participating in any reading challenges this year?
Who is an author you'd be happy to leave back in 2017?
Tag! You're It:
Ally @AllyWritesThings
Haley @fangirlfury
Ellyn @allonsythornraxxbooks
Sumedha @thewordyhabitat