Hello friends and fellow book lovers! I can't believe it's July and thus even closer to my birthday along with my boyfriend's visit. Anyways, back to what you came for.
I'm writing my TBR post a little early because I'm really excited. It's summer and it's time for contemporaries. It's always time for contemporaries, but now more than ever. It's easily my favorite genre so let's get into my July to be read pile!
1 and 2: I Believe in A Thing Called Love and The Way You Make Me Feel by Maurene Goo
Last month, I ordered my dad's father's day gifts and picked up both of Maurene Goo's books for me. I haven't read either of them and I'm so excited to pick them up. I've heard such great things so I figured why not take the plunge? Plus the covers are gorgeous so that's something!
3. My Plain Jane by the Lady Janies
For the past few months, I've been ordering a new release a month. My pick for June was My Plain Jane by the Lady Janies. I've been eagerly awaiting this book and I can't wait to finally pick it up. My Lady Jane was one of my favorite books I read this year and I'm sure My Plain Jane will be every bit as delightful.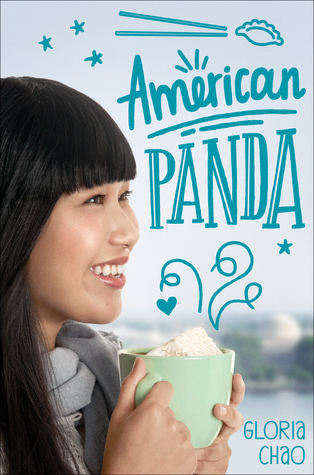 4. American Panda by Gloria Chao
If you checked out my summer TBR, I included American Panda on it. I have this one on ebook and I've heard pretty good things about it. I've read the first few chapters and really enjoyed it. I can't wait to see if it lives up to the hype, too.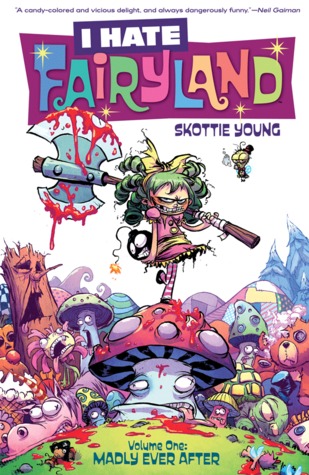 5. I Hate Fairyland Vol 1 by Skottie Young
Pretty sure this is the only non-contemporary book on my list. Either way, this is another summer TBR pick. Ellyn has talked highly about this series and I want to finally give it a try. I don't know much about it, but I know it's gruesome but still fun? I'm just happy Hoopla has vol 1 for me to borrow.
6. Girl Against the Universe by Paula Stokes
The last book on my TBR is Girl Against the Universe by Paula Stokes. This is a book about a female tennis player who is dealing with PTSD and anxiety (I think?) I've been eagerly wanting to read this for months and now seems like the perfect time to.
I'm always on the look-out for books about female athletes and this is on Scribd so it's a win-win for me.
---
Those are all the books I plan on reading in July! Just a little side-note: I got a trial for Scribd and I think it's the best idea I've ever had?? It has so many good ebooks and audiobooks so I might try it out for longer than my trial.
Does anyone else use Scribd? Is it worth the money for you? Also, what are you reading in July?