Hello friends and fellow book lovers! If you haven't been following me for a while, then you won't know that I absolutely love Smutathon. I've tried to participate in every round and this round, they're doing a Halloween version. The round is going on between October 25th until October 31st which is why it's themed about Halloween.
This round also features a bingo board and I'm going to try to get at least one bingo so let's get into the bingo board and what books I'm using for each. 🙂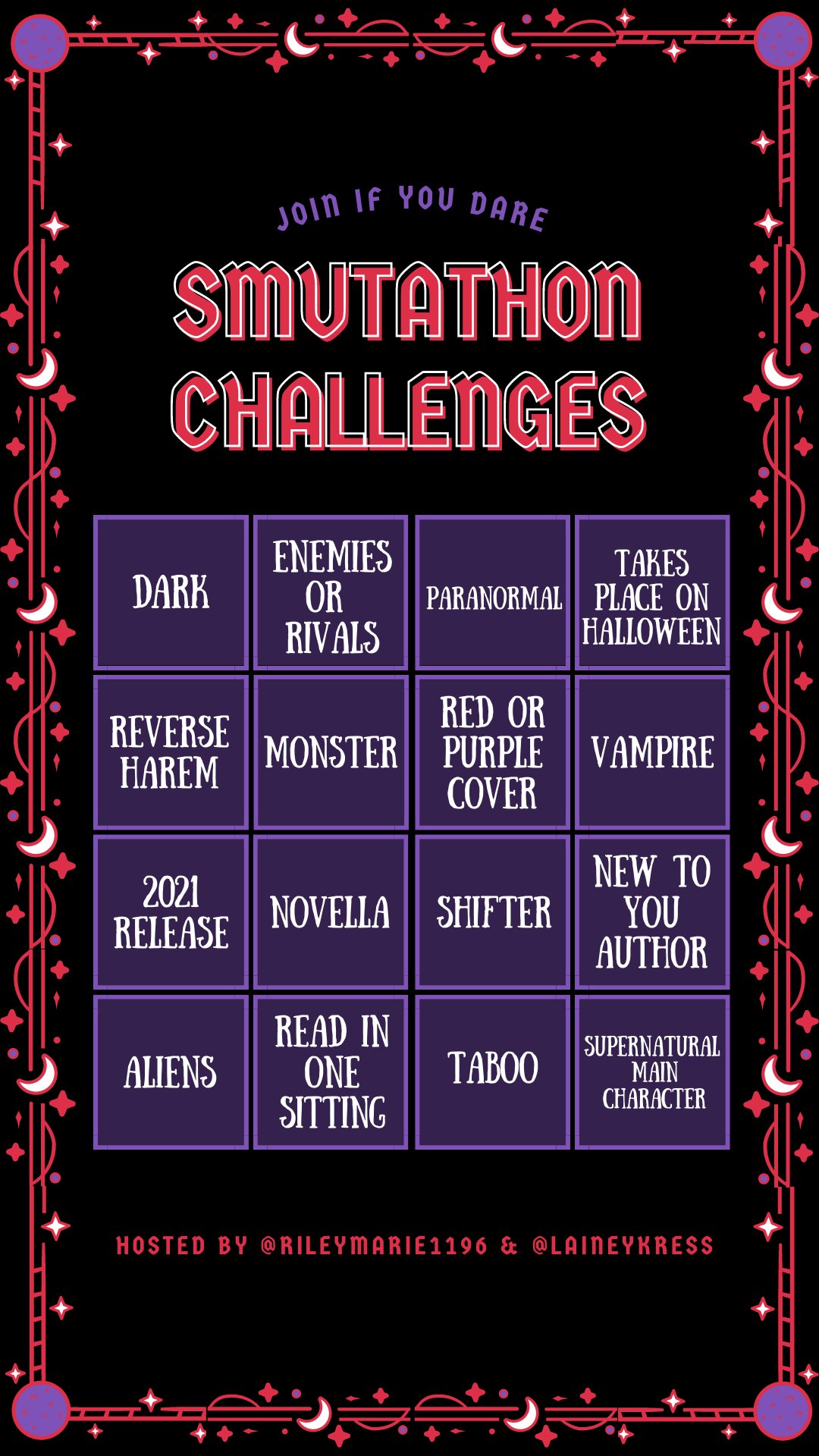 Enemies or Rivals
The book I chose for this one is S.I.M.P by Wynta Tyme. I'm pretty sure this is about two people who can't stand each other and the guy becomes obsessed with the woman. It sounds like it's going to be steamy and spooky so it's going to be perfect for this readathon.
Monster
This is one of the books I doubled up on for Scoobathon and this one is a monster romance by Aveda Vice. I'm so excited to get into this one and to see if it ends up being as sexy and spooky as I'm hoping for.
Novella
For the novella, I decided to go with another one I'm doubling up on and that's No Getting Ogre You by Marie Lipscomb writing as M.L. Eliza. This book is obviously an ogre and a human romance which I'm excited for. Plus it seems like it's going to be a lot of fun.
Read In One Sitting
For this last one, it could end up being a completely different book. However, this one is a series following Halloween kinky stories and I want to try to get the series done. This is book 7 or 8 I think so hopefully, I'm either at this one or past it when the readathon comes around.
Before you finish reading my post, please take the time to look over these attached links to help with Black Lives Matter.