Hello friends and fellow book lovers! I decided to do another bonus post and post my wrap-up on Monday. This year, I had another great reading month and tbh I have a feeling I'm going to meet my reading goal sooner rather than later. As for my reads, almost all of them were good or even, great. Either way, let's get into my May reads. 🙂
For this month, I only had one read-a-thon and that was the mini-round of the Contemporary-A-Thon. Similar to how I did my wrap-up with the OWLs, I'm going to give those reads their own section. Other than that, the rest of the books are ones I read just because I wanted to.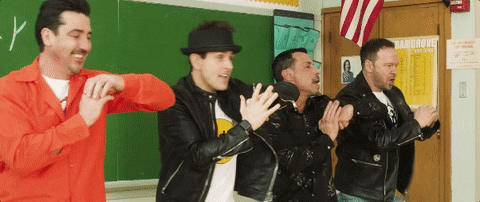 ---
1. Kill The Boy Band (🎧)
This was the first book I read in May and I wrote a spoiler-free review of it.
2. Mockingjay (The Hunger Games #3)
This is the third book in the Hunger Games series and let me just say, I forgot about everything that happened in this book. This is the final chapter for Katniss and the rest of our favorite characters. Either way, I forgot how much I didn't like this ending aside from Peeta lmao. 4/5 stars
3. Rules For Being A Girl (🎧)
I had this book on hold at the library and it finally came off. This book follows a girl whose life starts unraveling after a teacher takes things too far. While this was a solid feminist read, I felt like I've read this story before. Marin was a well-developed character but this book just felt similar to the others I've read. Plus I've never liked a book by Katie Cotugno so I'm not surprised I didn't enjoy this. 3/5 stars
4. Intercepted (Playbook #1)
I decided to reread this book and I absolutely loved it. This book follows a second-chance romance between Marlee and the new hot-shot quarterback Gavin who she had an incredible one-night stand with. This book also has one of my favorite friendships between Marlee and Naomi. If you like sports romances and haven't read this, then I'd highly recommend. 5/5 stars
5. You Deserve Each Other
Going into this book, I wasn't sure to expect but I ended up falling in love with this story and these characters. The book follows Naomi who has grown to hate her fiance and wants him to break up with her so she won't have to pay for all the non-refundable costs for their wedding. What I loved most about this book was the banter between Naomi and Nicholas along with how the author set up the downfall of their relationship along with how everything played out.
This book is easily the biggest surprise aside from the fact that it attacked me at various points. Honestly, it made me so happy and gave me a lot to think about. Everything about this book was it for me. 5/5 stars
6. Kristy's Great Idea
I've had this book on my shelves forever and had yet to pick it up. It's basically the first Baby-Sitters Club book but published in graphic novel form. Since I bought this, other books in the series have been adapted. As I read the original story like two months ago, it was fresh in my mind and I really enjoyed the art style. Overall, it was a cute read but nothing too memorable. 4/5 stars
7. Foolish Hearts
This was a reread as it's my favorite book of all-time. If you want to know more, I wrote a huge spoiler-free review forever ago. Either way, it was 5/5 stars.
8. Wanna Bet? (Dirty British Romance #2)
Earlier this year, I read the first book in this series and really enjoyed it so I knew I had to pick up its companion. This book follows Jasmine and Rahul who have been friends forever and the romance they have. I don't want to give away too many details, but I think this book is incredibly complex and tells such an adorable story. It isn't all just light and fun though as the book deals with gambling, neglect, and PTSD from a traumatic accident. 5/5 stars
9. I Like to Watch: Arguing My Way Through the TV Revolution
Where do I even start with this book? I originally went into it thinking it was Emily Nussbaum writing essays about her favorite shows and analyzing them. However, it was basically just articles she's written and compiled together to make the book. With that being said, I was incredibly disappointed in this one. Plus a lot of the shows were ones I've never watched, gave away spoilers to other shows or just plain weren't that entertaining. 3/5 stars
10. Truth or Beard (Winston Brothers #1)

Finally, I've read this book and I have to say I was pretty disappointed. This book is an enemies-to-lovers/second-chance romance between Jessica and Duane. All of the action starts after Jessica thinks Duane is his twin brother. Overall, I just thought this book was okay. Personally, I thought there was too much-added drama especially with the motorcycle club and the stuff with Jess's aunt. Once again, it wasn't a bad book but it just wasn't what I was hoping for. 3.5/5 stars
11-13. The Love Sisters series
The next three books I read were all part of the Love Sisters series by Christina C. Jones which is a follow-up to her Wright Brothers series. Each book focuses on the three Love sisters and their romances. First is Jaclyn's hate-to-love romance with Kadan while the second is a second-chance romance between Joia and Teddy. The last follow Jemma's second-chance romance with Levi and all were both short and sweet.
While I prefer the Wright Brothers series, the Love Sisters series has all the same charm while being a lot of shorter, having well-developed relationships and even some smutty scenes. I gave each of them 4 stars.
14. Hello Girls
After reading all that romance back-to-back, I decided to finally read Hello Girls which is a Thelma & Louise retelling. While I enjoyed the friendship between Winona and Lucille, this book was incredibly dramatic. Either way, it was still fun and I'm curious to see if Emily Henry and Brittany Cavallaro write another book together. 4/5 stars
15. The Culmination of Everything (Sugar Valley #1) [🎧]
If you couldn't tell, I've been going on a Christina C. Jones binge. I saw that hoopla had this one on audio an d I was excited to read it. This book follows Kyle, a woman who is dealing with grief after a traumatic event and the romance she has with Ben who is in a similar situation. The two end up having a enemies-to-lovers romance and it's incredibly intense yet still sweet.
While I wanted to love this book, the issue I had was that it felt super intense yet incredibly light-hearted at moments. Personally, I'd prefer if it was one or the other which was frustrating. Plus I feel like this book just didn't feel like what I was used to from CCJ. 3/5 stars
16. As Kismet Would Have It (Dimple & Rishi #1.5)
For some reason, I've been thinking a lot about Dimple and Rishi and I saw this book was available at my library. This was only about 50 pages and basically, followed Dimple and Rishi's relationship a few months into the future. It's super short so I won't say much else. Either way, it was cute and took basically no time to read. If you like When Dimple Met Rishi, then I'd highly recommend this one. 4/5 stars
17. Guarding Temptation
This book is actually for a secret post I have coming up this month. I either might be later this month or next month. Either way, this is a novella from the Dirty British Romance series and follows a romance between a girl and her brother's best friend. While I enjoyed the subject matter, it felt like I didn't connect to the characters as much and that I didn't feel their chemistry by then. I still enjoyed it though albeit it's not one of my favorite Talia Hibbert books. 4/5 stars