Hello friends and fellow book lovers! As soon as I saw that Ellyn made this tag, I knew I had to use it as my last post of May. With everything going on in the world, I think this is a fun way to look at things. Plus Ellyn's like one of my favorite people so there's no way I couldn't do this tag. Either way, I'm excited to finally be doing it so let's get into the rules and then my answers. 🙂
 Rules
Thank the person who nominated you
Answer all the questions down below
Pingback to the creator: Ellyn @ Allonsythornraxx
Nominate 5+ bloggers you'd like to know more about, to do this tag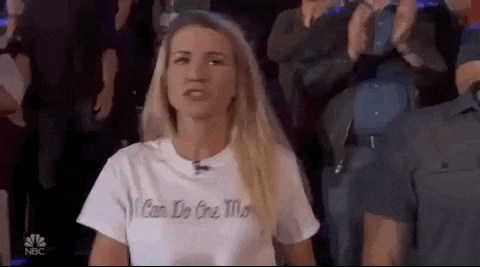 ---
1. What are you currently reading?
I'm writing this post about a week or so earlier than I plan on posting it. With that being said, the book I'm about to start reading is Guarding Temptation by Talia Hibbert. This is a novella featuring characters from her Dirty British Romance series and boy am I excited to dive in.
2. What's your favorite "can't-leave-the-house" activity?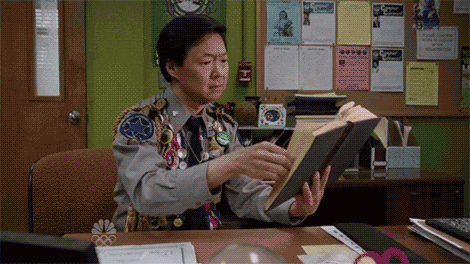 For me, it easily has to be reading. I feel like that's such a cliche answer, but that's basically all I do. Whether it be on my days off or when I get off work, I'm usually either sitting outside on my Kindle or have my headphones on to listen to an audiobook. I've also been watching a lot of Youtube as well.
3. A book you've been meaning to read for forever
When I saw this prompt, this was the first book that came to mind. I've read all of Tiffany D. Jackson's other books but this one. I've been thinking about reading it forever but I just never have the motivation to pick it up. I've heard great things about both the book and the audiobook but have yet to pick it up. Oh well, I know I'll pick it up eventually.
4. An intimidating book on your TBR

Do I even need to explain this one? It's a sports romance between a football player and his assistant. As per Mariana Zapata's books, it's incredibly long and features a super slow-burn romance. Considering this book is almost 700 pages, I'm nervous since that's SO long for a romance book. Hopefully, it ends up being worth the read, though.
5. Top 3 priority books on your TBR
Educated by Tara Westover. This book is the pick for a book club I'm doing this summer and this is our pick for June. I've honestly stayed away from this book but I'm anxious to see what I think about it when I finally get to it.
Finding Forever by Christina C. Jones. I've been using my Kindle Unlimited subscription-like crazy and all of CCJ's books are on there. This is one of the series I know I want to read ASAP.
The Best Laid Plans by Cameron Lund. I've had this book on hold at the library and I'm crossing my fingers it comes off hold soon. It sounds like it's going to a unique YA and one that I'll hopefully enjoy.
6. Recommend a short book
It feels like all I've been reading is short books so let's get into it. For me, a short book is one under 300 pages so let's get into my 3 picks.
Undone by Bryce Oakley. This is a short and sweet f/f romance between a songwriter and the artist she's writing songs for. If you're looking for an f/f read for Pride Month, I'd highly recommend this.
Dear Sweet Pea by Julie Murphy. I read this middle-grade book for Contemporary-A-Thon and what a cute book it was. It follows our main character Sweet Pea as she's dealing with things in her life-changing and realizing things aren't always what they seem.
Matilda by Roald Dahl. I read this book after my mom read it to her students and I really enjoyed it. This is a classic children's book so I'm sure a lot of you have already read it but I'd highly recommend.
7. Recommend a long book
As for long books, that's a different story. I usually like short books but I'm going to try to come up with 3 that are over 300 pages.
Open Book by Jessica Simpson. I listened to this book on audio and didn't realize it was over 400 pages. I think Jessica did a great job of focusing on different parts of her life while not being too overly-specific. Even if you don't love Jessica Simpson, I'd highly recommend this book.
American Royals by Katherine McGee. If you haven't read this book, then what are you doing? Even though it's almost 450 pages, it's so dramatic and goes by super quick. With everything going on in the world, it's the perfect distraction.
Nice Try, Jane Sinner by Lianne Oelke. This is another book that's over 400 pages but this time, it focuses on Jane who goes on a reality show in exchange for room and board at college. It's another incredibly dramatic read but also talks a lot about mental health. Super underrated and if you have access, then you need to read it.
8. Something you'd love to do while stuck at home
Even though I'm not "stuck at home" since I have to work, I'd love to spend an entire day, binge-watching a TV series. There are a lot of shows I want to get caught up on or show friends have recommended. If I was stuck at home, I'd want to watch an entire series in just a few days.
9. What do you plan on reading next?
Since it's almost June and I have big plans for June, there are a few books I could plan on starting. For me though, I think I'm going to start by reading Anyone But Her by Erica Lee as it would be a great start.
---
As for the people I'm tagging, I'm going to be tagging Kaya, Sara and Lisa.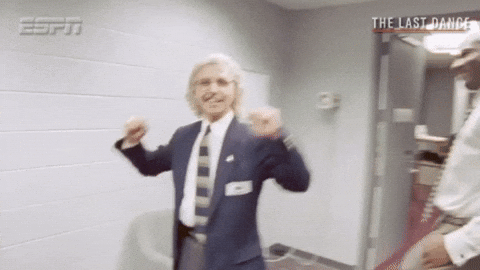 Find me on Twitter & Goodreads