Hello friends and fellow book lovers! This week's prompt is one I'm mildly excited about as I have to look through my bookshelves and find books. Other than that, I'm excited to talk about my favorite opening lines from books. Then again, all of the books on my shelves are books I love and want to keep so it shouldn't be hard. Either way, let's get into my top 5 opening lines.
If you're interested in participating in Top 5 Tuesday, all you have do is write up your post and pingback to one of Shanah's posts. Make sure you pingback to her posts and not just her blog so she can add you to the list.
---
For the sake of my list, I'll be referring to the opening lines of chapter 1. While a few of these books do have a prologue, I'm going to go with line 1 from chapter 1.
5. "The king, it turned out, was dying."
Even if you haven't read My Lady Jane, I'm sure you know what this is referring to. In a lot of ways, it's the catalyst for all the events in the story. Personally, I think it's a great way to start the story. While it's more realistic than anything, it gets the reader hooked and I think that's what these three authors are great at. I don't know how but Cynthia Hand, Brodi Ashton, and Jodi Meadows are just excellent at retelling stories of historical figures. If you haven't read My Lady Jane, that's a little taste of where you're going to start.
4. "Rhiannon Hunter worshipped at the altar of no man."
Considering this is a romance book, it's a weird place to start. Either way, I think it does a great job of setting up Rhiannon's character. She's a hard-worker and she doesn't care what anyone thinks about it. Rather, Rhiannon is her own woman and Alisha Rai makes it known from the very beginning. While things do change with her romantic situation, I think Alisha does a great job of keeping Rhiannon true to herself.
3. "People have called me crazy."
In a book entitled Kill The Boy Band, what better way to start? I don't really have much to say about this first line. Basically, if you've read Kill The Boy Band, the word crazy comes up a lot especially in relation to fangirls. This book explores that notion and even throws it on its head, too. I won't go into much more but if you've read Kill The Boy Band, you know how perfect this is.
2. "For the first three years, it's fun being a pro football player's girlfriend."
Ok, so these first lines are probably just iconic to me and only me lmao. Anyways, I think this is the perfect way to kick-off Intercepted. The entire series is basically about WAGS (Wives and Girlfriends) of professional athletes. It also sets up how tough it can be and how it's fun at first until reality starts setting in. I love this series so this opening line always makes me happy every time I read it.
1. "Once upon a time, Chloe Brown died."
If you've been following me, there's no way I couldn't include a Talia Hibbert book in my top spot. Since the only one I physically own is Get A Life, Chloe Brown, it had to be this one. This is the perfect way to start this book since the next line is just as good. Plus this first line is the entire catalyst for the plot of this one. If you haven't read it, then please do so as that first line should have you intrigued enough. Plus as soon as I saw this line, I knew it had to be the first book on my list.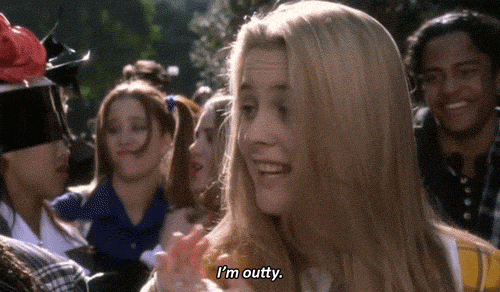 Find me on Twitter & Goodreads