Hello friends and fellow book lovers! Surprisingly, I've been really in the mood to write reviews even though I'm usually not. With that being said, I knew I wanted to review one of the books I re-read this month and try something different. At first, I was going to review Foolish Hearts but no doubt that's going to be 5 stars lol. Instead, I decided to feature Kill The Boy Band.
This is my spoiler-free review of Kill The Boy Band. 
Just know from the start that it wasn't supposed to go like this. All we wanted was to get near them. That's why we got a room in the hotel where they were staying.
We were not planning to kidnap one of them. Especially not the most useless one. But we had him—his room key, his cell phone, and his secrets.
We were not planning on what happened next.
We swear.
From thrilling new talent, Goldy Moldavsky comes a pitch-black, hilarious take on fandom and the badass girls who have the power to make—or break—the people we call "celebrities."
---
Last month, I finally read Goldy Moldavsky's sophomore novel, No Good Deed, and really enjoyed it. With all the reading I've been doing, I wanted to revisit her debut which was the first book I read by her. With that being said, I'm going to share my thoughts on the book and then talk a little bit about my re-read along with if my thoughts/ratings changed.
What I enjoyed about Kill The Boy Band
The characters. Despite the story being told by someone whose name we never learn, I really enjoyed the characters. Each of the girls represented different parts of fandom and it was refreshing. While I didn't particularly like one more than the other, I think they made for an interesting dynamic.
The fandom "representation." I'm not sure how Goldy Moldavsky captures exactly what it's like to be part of a fandom. Whether it be a boy band, another musical group, or TV show, she doesn't shy away. She dives deep into the different types of fans, the lengths fans are willing to go and what being a fangirl is like. I really enjoyed how they were clearly based on One Direction and it's just wild to think where the band is now.
The audiobook narration. When I first read Kill The Boy Band, I read it physically but now I can see the audio is the way to go. It's narrated by Barrett Wilbert Weed and what a fabulous narrator she was. She did a great job of doing different voices for the girls and even, doing British accents for the Ruperts. If you're wondering about which way to consume this book, audio is a must if you can.
The plotline including plot-twists. This book is told in two parts and what a rollercoaster ride both are. Not only is the plotline to "kill the boy band" ingenious but how the story unfolds is incredible. Every time I thought I had a handle on something, something else would happen. I felt like I was on the edge of my seat, waiting to see what happened next.
What I didn't enjoy about Kill The Boy Band
Horrible friendships. In fandom, you find friends and you can also have toxic friends because of it. In this book, our narrator has some pretty shitty friends who are all connected because of the Ruperts. I know they all had their own reasons for being horrible, but I couldn't imagine how they would be able to connect because of the band. Something about them didn't feel believable to me.
"Sloane's" condition. There is something revealed about our narrator towards the end of the book and I think it wasn't handled properly. While I understand why it was added, I think it could have been handled more delicately. I know it was used to hurt Sloane but still, it rubbed me the wrong way.
Slightly overdramatic. On the whole, I think this book was a little bit more dramatic than it should have been. While I do enjoy the concept and plot, things got crazy pretty quickly and it didn't slow down from there. Every time something would start to calm down, something else would happen. Then again if it's anything like fanfiction, I can see why she would go that route. Either way, some parts just felt like they were completely ridiculous.
---
Let me start off by saying, I forgot a lot about this book until I re-read it. A lot of the crazier events completely left me so things felt more shocking. In all honesty, I think this book was just as good as my previous read. I even tabbed up a few more quotes talking about fandom, being a fangirl, and boybands.
Before moving on, I wanted to include one of my favorite quotes: "Other people may have seen fangirls as crazy teenage girls obsessed with a fad, but they couldn't understand the small but important joy you get from indulging in these fandoms." If you're a fangirl or even if you're not, I'm sure you have something you can relate to this quote. Personally, I know that the Jonas Brothers have that effect on me.
The big question is if my rating changed and that's going to be no. In Feb 2018, I rated Kill The Boy Band 4 stars and it's staying the same. This is a solid 4-star upon reread and it gets me even more excited for Goldy's upcoming fall release. I'd highly recommend if you were a 1D stan, are part of a fandom, or if you like dark humor.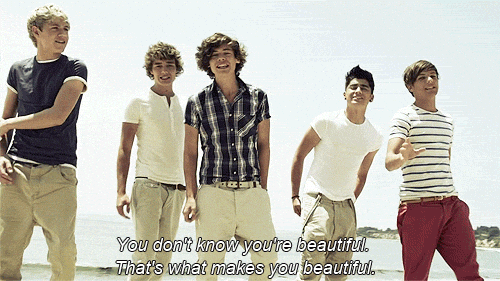 Find me on Twitter & Goodreads