Hello friends and fellow book lovers! I've been eagerly waiting to do this topic because it is screaming my name. As someone who loves romance, this is perfect for me. I don't want to give too much info as I already have ideas so let's get into my picks ❤
If you're interested in participating in Top 5 Tuesday, all you have do is write up your post and pingback to one of Shanah's posts. Make sure you pingback to her posts and not just her blog so she can add you to the list.
---
5. Claudia and Gideon
No list of cute romances would be complete without Foolish Hearts, at least to me. I'm about to reread this during this month so I'm excited. Anyways, I love the romance between Claudia and Gideon. While it isn't the main focus on the story, it's a little more in the background and it's so cute. It's nice to see the two grow from friends to being more than that. While things don't wrap up for them until the very end, it's adorable. Their romance is also relatively drama-free aside from one incident, too.
4. Xeni and Mason
Rebekah Weatherspoon is the queen of writing adorable romances. This book follows a marriage of convenience between Xeni and Mason. While at first, it takes some time for them to warm up to each other, it's incredible when they do. Watching how they open up to each other and grow to love each other was precious. Things get kind of sticky as the book goes on especially towards the end. The conflict felt a little bit over-dramatic to me, but their romance wasn't. Their romance was an unconventional one in the best way.
3. Billie and Vero
This is the most recent romance to make my list. Despite its short length, Undone follows the romance between Billie, a song-writer, and Vero, the girl she's writing songs for. The two are in completely different genres so they do clash a little bit. However, things quickly start to progress and heat up between the two. Once again, this is another case of the relationship being a tad overdramatic but still cute. These two are musicians so it's nice to see how music is woven into their story and how it ultimately ends up being a huge part of their love.
2. Chloe and Red
Another staple of my lists is Talia Hibbert. She's easily my new favorite romance author and all of her couplings make me swoon. Deciding on one was tough but I'm going with Chloe and Red. These two couldn't be more opposite but somehow, they make it work especially considering what happened. Chloe is a prickly person and she's able to open up to Red who is so patient and sweet. Once again, this does feature a little bit of angst but their relationship makes up for it.
What makes their romance so special is how they make each other better. Being together makes them better people. That's so rare to see especially in life. Either way, these two are one of my favorite fictional couples.
1. Reggie and Gus
Last but certainly not least is Reggie and Gus from Can't Escape Love. While I do love Alyssa Cole's Reluctant Royals series, this romance from a novella is my favorite. Even though their timeline isn't as long as everyone else's, their romance is precious. We get to see how they originally met and basically how their relationship blossomed. These two met in an unorthodox way but Cole makes it work. No doubt most of us would love to find a guy the way Reggie did.
What makes them so cute is how quickly they realize their feelings for each other. They don't play games and both feel such intense things for each other. Honestly, it's been forever since I've read this but I remember loving it. I only wish we had more time with them as they only got a novella. Either way, these two are top-tier when it comes to cute romances.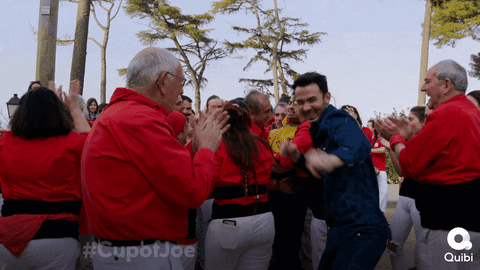 Find me on Twitter & Goodreads