Hello friends and fellow book lovers! Let me start off by saying April was a weird reading month for me. Firstly, it was the time where they really started cracking down on staying home and quarantining so I couldn't really do anything. Mostly, I just went to work, came home and found things to do. With that being said, I did a lot of reading during that time so let's get into the things I read.
My wrap-up is going to be a little different as I'm going to focus on the books I read for the OWLs first and then all of the books I read until the Smutathon. Basically, I'm just going to be breaking things up and I'm also going to be featuring a short stats list at the end so let me know what you guys think of this format. 🙂
*Before I get started, I wanted to include two books I read before the OWLs. The first was A Cowboy To Remember by Rebekah Weatherspoon which I finished on March 31st and sadly, it was disappointing. This book felt incredibly slow-paced and I didn't feel the chemistry between the leads so it was a 3-star.
The other book I read was March Sisters which was a collection of essays by authors focusing on the March sisters from Little Women. I thought it was interesting how the authors connected to the characters to their own lives but it was just meh. I rated it 3.5 stars.
---
OWLs Wrap-Up
If you want to find out about my career and the books I picked, you can check out my TBR post.
2. The Angel Experiment (Maximum Ride #1)
The first book I read for the OWLs was The Angel Experiment which is the first book in the Maximum Ride series. This book follows a group of teenagers who have powers and it's basically them trying to get away from people trying to capture them. I thought this book was super fast-paced but kept shifting the focus with all the characters. I'm not sure if I'm going to continue the series, but I thought it was a good start. 4/5 stars
3. The Babysitters Coven (The Babysitters Coven #1)

I wrote a spoiler-free review of this one if you want to know my thoughts!

4. I Wanna Text You Up (Texting #2)
The last book I read for the OWLs is I Wanna Text You Up by Teagan Hunter which is the second book in the Texting series. I read the first book in January and really liked so I was excited about this one. This one was a romance between the girl in the first book's romance and her ex which is touchy but I think the author handled it well.
Personally, I thought their romance was really believable and I thought their chemistry was off-the-charts. I do think the ending was a bit rushed and there was some drama in there for no reason but overall it was enjoyable. Teagan Hunter also has such a fresh and modern writing style which makes for a fun reading experience. 4/5 stars
---
Non-Read-A-Thon April Reads
These books are ones I read because I wanted to. They weren't related to a read-a-thon so let's get into those.
5. No Good Deed (🎧)
This is actually a book I read amidst my OWLs reading. No Good Deed focuses on our main character Gregor who goes to an activist camp and it's basically a satire of how activism can turn competitive and how good things can quickly turn bad. What makes this book so enjoyable is Ashley Woodstone, an actress who goes to the camp and it's basically how those two connect as they're both outcasts in their own way. The only thing I didn't enjoy was the "men's rights character" which was intentional but I thought he was incredibly annoying so I made the story less enjoyable.
This one also kickstarted my listening to audiobooks for most of the month so it deserves kudos just for that. 4/5 stars
6. Undone (🎧)
The next book I read was Undone by Bryce Oakley which is one I found on hoopla and I saw it was short. This book is an f/f romance between a songwriter and the singer she's writing the songs for. Undone is such a short book but it features an adorable romance and even, some smutty scenes. The only issue I had was the ending being dramatic which didn't really suit the tone of the rest of the book. Either way, I still liked it. 4/5 stars
7. Open Book (🎧)
The next book I listened to was Open Book by Jessica Simpson which is her memoir and what a delight this was. It was basically Jessica recounting her life including her childhood, music career along with her relationship struggles and alcoholism. I thought it was so well-written and informative especially with her body image issues. Even if you're not a fan of Jessica Simpson, I'd still recommend this. Honestly, I have a lot of respect for her after reading this and having her narrate it made for an incredibly personal reading experience. 5/5 stars
8. The Hunger Games (The Hunger Games #1)
Ellyn and I decided to buddy-read this series together and what a throwback. I really didn't remember anything from this book so reading it again was awesome. I don't need to go into much detail since it's super popular. I really do think this book holds up and I can't wait to continue with the rest of the series Also #teampeeta all the way! 4/5 stars
9. Undercover Bromance (Bromance Book Club #2)
Ugh, this starts a string of books I gave 3 stars so get ready. With that being said, this was a book I really wanted to love but it just fell flat. All of the chemistry from the first book faded away and I thought these two were just weird. This book focuses on Thea's sister Liv and her relationship with Mack which should've been amazing. Sadly, this one fell flat as I didn't feel their chemistry and I thought Liv wasn't ready for a relationship with Mack. Plus this book called me out at one point and I was huh..that's really how it be so I was unamused lmao. 3/5 stars
10. You Know Me Well (🎧)
This was the last Nina LaCour book I had left to read and what a disappointment. This is her collaboration with David Levithan and ugh, I wish I liked this. It was a story about Kate and Mark who become friends after seeing each other at a gay bar. The two are going through it with their romantic relationships and all the ugliness is laid out there on the pages. Honestly, I think this book just wasn't for me as it was super slow-paced and it felt like nothing happened. I am happy to say I've read all of Nina LaCour's books now though so that's something. 3/5 stars
11. The Cake King (Sugar & Spice #1)
This was a novella about the "cupcake queen" and the romance she has with another contestant on the baking competition she's in. While I did enjoy this book, I thought the romance was a bit under-developed and I thought there weren't really any stakes. I'm also not really sure if I read the wrong edition or what but this book was totally different than the one people are describing on Goodreads so who knows? 3/5 stars
12. Enemies
This was a book on my 20 books to read in 2020 and what a disappointment. This book is a "hate-to-love" romance between two childhood friends and how dramatic. This book is basically one long tragedy porn storyline for the MC Dusty and it's basically how she learns to trust Stone, her childhood friend who is now an NFL star. If there was one word to describe Enemies, it would be dramatic as anything that could happen would. I wish the book had felt more like a "true" hate-to-love romance rather than a complete misunderstanding by the two characters who were young when things happened.
I was really excited about this book but it left a bad taste in my mouth. I especially hated how these two were brought together. This book was just so disappointing in so many ways and I wouldn't recommend. 3/5 stars
13. Sweet On The Greek (Just For Him #3)
For the last few months, I've been making my way through Talia Hibbert's backlist and this was one of the last books on the list. Aside from her upcoming release, I only have two books left and I have no idea why I waited so long to pick this one up. Honestly, this one is probably my favorite of the entire Just For Him series.
This book follows Aria, the best friend of the MC in book one and the fake relationship she has with a retired footballer, Nik. While there were a few dramatic moments, I think this book was both cute and sexy at the same time. I basically liked everything about this book besides the conflict. While I do understand why Aria was mad, I think she reacted a bit too overdramatic. Either way, I LOVE this book and I'll sing it praises forever. 5/5 stars
14. This Will Be My Undoing: Living at the Intersection of Black, Female, and Feminist in (White) America (🎧)
The next book I listened to was This is My Undoing by Morgan Jerkins. I've heard about this book for a while so I was excited when I saw hoopla had the audiobook. As excited as I was, I didn't end up enjoying this book as much as I'd hoped for. I'm not the target audience though so that makes sense. The main issue I had was that she kept moving around to different topics but without much cohesion. She's bring something up in chapter 3 and then again in chapter 7 but not really with any context.
Other than that, this book just didn't seem to fit into one realm. At times, it focused more on her life and then to society and then to pop culture. Overall, I think I hyped it up too much in my head before reading. 3.5/5 stars
15. Catching Fire (The Hunger Games #2)
This is one of the few books where I listened to some of this and then physically read it but the majority of my reading was done physically. This is the second book in The Hunger Games series and boy, I loved this. Unlike the first book, we have a better understanding of the characters and the aftermath of the games. This book was intense and fun while still being incredibly serious. I didn't remember the ending either so color me shocked when that happened. Also Finnick was introduced so basically this was everything. 4.5/5 stars
16. You (You #1) (🎧)
Since watching the Netflix show, I've been curious about this book and once my library finally bought it, I was ecstatic. Unfortunately, this book didn't have nearly as much charm as the show did. The show portrayed Joe as more charming but in the books, he's cleary a stalker. If you don't know, this is a book about Joe who ends up stalking a customer who comes into his store, Beck and it's basically their "relationship" and him proving how unstable he is. Overall, I think the audiobook narration was great as he really captured Joe's essence but ultimately, it was a bit too creepy for me. 4/5 stars
---
Smutathon Reads
17. Theirs For the Night (The Thalanian Dynasty #1)
The first book I finished for Smutathon was the group book. This book follows Meg as she has a dalliance with Theo and Galen. While we find out more about their identities as the book goes on, I thought this book was good. It was super smutty while still exploring the characters and their relationships. Since it's the prequel to the start of a series though, it could have been more fleshed out. 3.5/5 stars
18. A Pinch of Sugar (Light Camera Insta-Love #1)
The second book I finished for smuathon was A Pinch of Sugar by Jessa Kane. This is basically a smutty novella about a girl who unknowingly gets entered into a baking competition and starts a relationship with one of the judges. If you've read Jessa Kane before, this is basically the same format as the rest of their stories but either way, it was still fun and smutty. 3/5 stars
19. Marshmallow (Sweet Curves #1)
The third book I finished was Marshmallow by Megan Wade which follows a plus-sized model and the insta-love relationship she has with a book cover model. While this was smutty, it was more focused on their love for each other and body positivity. It was still a good read but nothing groundbreaking. 3/5 stars
20. Pizza My Heart (The Way To A Man's Heart #1)
I'll be honest and say I finished my entire TBR on Saturday. The last book I read on Saturday night was this one and what a delight it was. It follows Matt who upon seeing Mirabella falls immediately in love and it basically follows their relationship. As for the title, he meets her at the pizza place she works at and they end up making a lot of "cheesy" jokes about pizza and stuff. This one was just the right amount of steamy and sweet, easily one of my favorite reads. 4/5 stars
21. Thunder Thighs
If you haven't noticed a trend, I like reading my smutty romances with plus-sized ladies. While I'm not caterogized as "plus-sized," I'm right on the cusp of standard and plus sized so these ladies are much more my speed. Either way, this book is about a girl who owns a bar and a relationship she had with Gunnar who is basically a huge Viking man. As per usual, this featured the virgin trope and was basically all of my other reads. 3/5 stars
22. Saved By The Cult
Next up, I read Saved by the Cult which started off promising. It follows a girl trapped in a cult and Jake, an ex-con who she's extremely attracted to. They feel an instant connection so Jake works to help her escape. While it does try to cover a lot of topics, I think the sexual scenes kind of detracted from that. This book would have better if the sex scenes were tampered down a little bit and the book focused on one or the other. 2/5 stars
23. Mating The Huntress
The last book I read for smutathon and my last for the month was Mating The Huntress by Talia Hibbert. As everyone knows, Talia Hibbert is my queen and can basically do no wrong. This book follows Chasity who is a werewolf huntress and the relationship she has with Luke, a werewolf. Hibbert did a great job of creating a believable romance while mixing in the paranormal elements and still being steamy which was delightful. No surprise that I gave it 5/5 stars. 
---
Those were the 23 books I read in April. Considering I've been in quarantine, this is pretty impressive. Even though I've been working during this time too, it was nice to be able to escape into my reading. This is my most impressive reading month yet so I'm ready to take a slight break next month so be on the lookout for my TBR 😉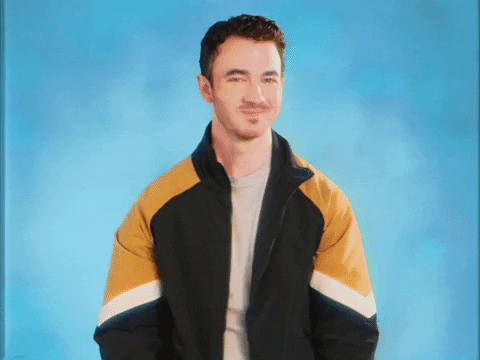 Find me on Twitter & Goodreads