Hello friends and fellow book lovers! I had a pretty unique idea with this week's prompt and I'm not even sure of my answer yet. Regardless, I'm excited to talk about the prompt and get into my prompts for May. Either way, let's get into next month's prompts and my favorite upcoming author for 2020. 🙂
BookishlyRebecca is now the host of the "My Favorite" meme, a weekly meme posted on Wednesday. Originally started by Maureen's Books, she agreed to let me take over.
As Maureen described it, "In this meme, we share every week something we love with each other. Because let's face it. The world can be a dark place and it's to share something positive. Each week I will post a new My Favorite.. post about one subject and I'll tell you all about it. And the best part? Everyone is welcome to join. The only thing you'll have to do is sign up on my weekly post, link back to this post and visit others."
May Prompts
May 6th: My Favorite…Quarantine Snack
May 13th: My Favorite…Quarantine Read
May 20th: My Favorite…Thing about Spring
May 27th: My Favorite…Bookish Friendship (Fictional, A Blogging friend or Book Twitter Friend, have fun with it!)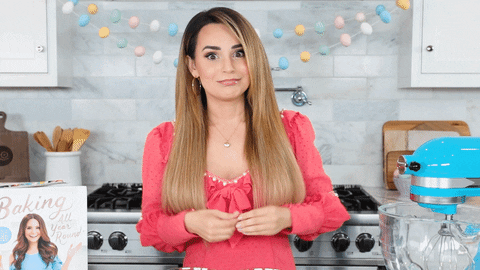 ---
For me, this is tough because I don't really look much into debut authors. I usually hear about books via Booktube or my fellow bloggers. That's why for this week, I had to go onto Goodreads and look for myself. With that being said, I found a handful of books to talk about but decided to settle on two as they look promising.
The first is one I'm sure everyone's heard about and that's Meryl Wilsner. She is the author of Berkley's first f/f romance. It's super exciting and I'm glad Berkley is taking the step. This book follows an actress and her publicist who eventually fall in love, I'm pretty sure. Either way, this one is a high priority and one I know a lot of people will be reading when it comes out in May.
The second one I'm going with is Sarah Morgenthaler. Once again, she's another debut author and what a way to start off her writing resume. The book she's releasing is called the Tourist Attraction and it's set in Alaska. Basically, that's all I need to know and I'm hooked. I know this is a romance between a tourist and a guy who lives in Alaska, I think? If not, it sounds like it's going to be good and is another a lot of people on my Goodreads are excited for. Lol
Find me on Twitter & Goodreads