Hello friends and fellow book lovers! This is actually my 2nd post of the day but it's for an interesting reason. Earlier this month, Riley and Lainey announced they'd be hosting a weekend smutathon. Of course, this is because of all of us being quarantined but unlike a regular smutathon, it's only April 25th and 26th.
Another difference is this round doesn't have any prompts. Rather, it's all about reading as many smutty romance books as you can. They do have an optional group book by Katee Robert called Theirs for The Night which is free on Kindle. You can check out their Twitter if you want more info but let's get into my TBR picks.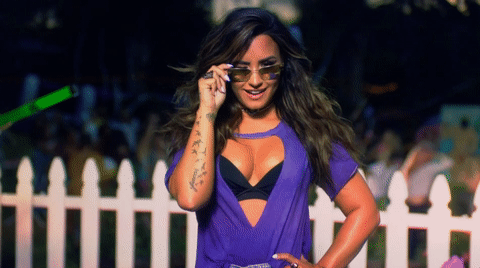 ---
Since it's only two days, I plan on reading 4 books so 2 books a day. If I remember correctly, I know I work 8-2 on the 25th but not sure about the 26th. Either way, I should be able to have some time to read on those days. Even if I have to work 2-8 on Sunday, I should have time to read before and after work. 🙂
1. Theirs For the Night
As mentioned above, I decided to read the group book. I've read Katee Robert's other book Desperate Measures and enjoyed so it doesn't surprise the ladies picked this. I'm pretty sure this is an m/f/m romance which sounds amazing. I haven't read many throples so this is going to be something different for me. Either way, I know that Robert writes good smut so I'm excited.
2. A Pinch of Sugar
The next book I want to read is A Pinch of Sugar by Jessa Kane. I saw Chelsea from ChelseaDollingReads talk about this and it made me interested. If I remember right, this a romance between a baker who is on a baking reality show and one of the judges. I guess I shouldn't say a romance but rather, they bang and that's about it. Either way, it's fun and smutty so it had to be on the list.
3. Marshmallow
Keeping with the Chelsea-theme, I'm going with another book she read and this time, it's Marshmallow by Megan Wade. I've never read anything by Megan Wade, but I've been meaning to. I'm pretty sure this book is about a plus-sized model and the relationship she has with a photographer? I might be wrong but once, it's super short and smutty so it was a must-add to my TBR.
4. Pizza My Heart 
The last book I want to read is one I found when browsing on my Kindle. It's part of a longer series and I think they're just short smutty reads. I'm not sure what this book even focuses on. I'm pretty sure it's about a girl who works at a pizza restaurant though so the title makes sense. It fits with my theme of short and smutty so it was an easy add.
---
All I know is I want to read some smutty books and forget I only read and work. I mean not that I'd be doing anything if we weren't in quarantine lmao. Either way, those are the books I plan on reading for the weekend smutathon 😀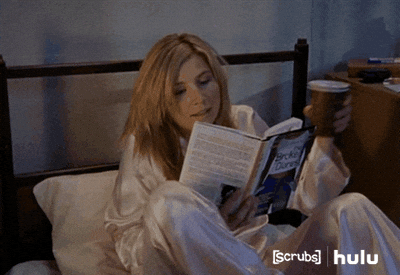 Find me on Twitter & Goodreads