Hello friends and fellow non-book lovers! I feel like it's been forever since I've done a non-bookish favorites post. Maybe it's because I haven't had many monthly favorites so I ended up falling off the wagon. To try and remedy that, I decided to make this a quarterly installment. Every three months, I'll be making a post about my non-bookish favorites so I have more time and will hopefully have a fuller post.
Movies
Jumani: The Next Level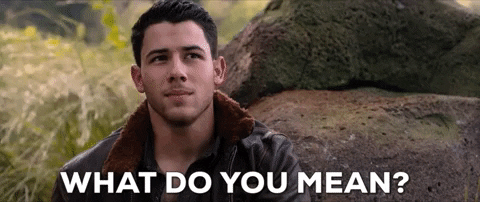 I've only been to one movie this year and this was it. I really loved Jumanji when I  watched it so I knew I had to see the sequel. Personally, I thought the sequel was good albeit not as good as the first installment. I thought it was funny and made some excellent points about family, friendships and dealing with life after high school. Plus Nick Jonas is in it so of course, I'll throw my money at anything he's a part of.
The Good Dinosaur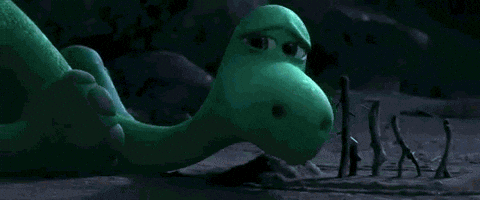 If there's one movie you watch from this post, it has to be The Good Dinosaur. I know this movie didn't perform as well at the box office but I loved it. The guy I'm talking to has Disney+ and he let me use it so I decided to watch it. Honestly, I thought it was so cute while still being heartfelt and featuring some life lessons. I'm not sure why this movie gets such as bad rap but I really enjoyed it.
Us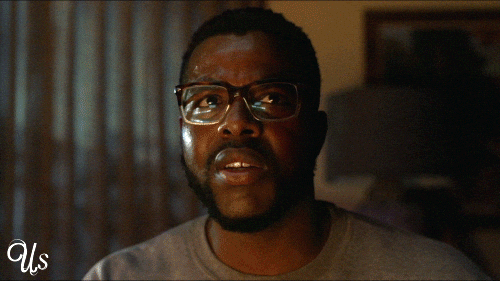 Next up is another movie I watched as part of my week-long challenge. Of all the movies I watched, Us was easily the best of the bunch. Despite being super scary, I thought it was such a wonderful film. The cast was incredible and the "twist" towards the end made a lot of sense. If you haven't watched this yet, I highly recommend it if you think you can handle it. I don't recommend watching it at night which is what I did lmao.
Wonder Woman 1984
While this one isn't out yet, I'm super excited about it. Wonder Woman was my favorite movie of 2017 and I guarantee this one is going to be my fave of 2020. Originally, this was supposed to be released on June 2nd and now it's being released on August 14th. If you didn't know, my birthday is on August 15th so I'm going to make a full day of going to see the movie, going out to eat and just having a girl's day which is going to be SO much fun.
TV
New Girl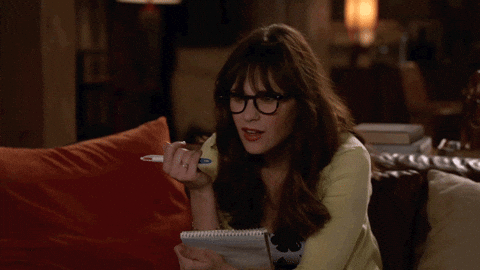 Since the beginning of the year, I've been making my way through New Girl and I'm pretty sure in February, I finished it. Honestly, I stopped at season 3 before the year started and I decided to pick it back up. Personally, I thought the series was incredible and I'd highly recommend. As someone who is firmly a Jess, I have to say she's my favorite and this show is just so charming. While I know it's not for everyone, I really loved watching it and even cried during the finale lol.
Shrill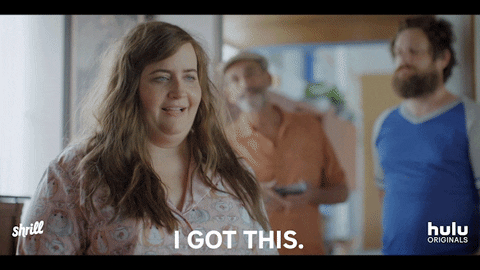 I really enjoyed Season 1 of Shrill so I knew I had to watch season 2 and I thought it was as good as the first season. I really love seeing Annie's character development throughout the series and watching the ups and downs of her career, her love life and her life in general. I think this show does a great job of keeping Annie in the spotlight but also giving the side character their time, too. Personally, I really liked the ending of this and hope Annie has finally come to her senses in this one regard.
Schitt's Creek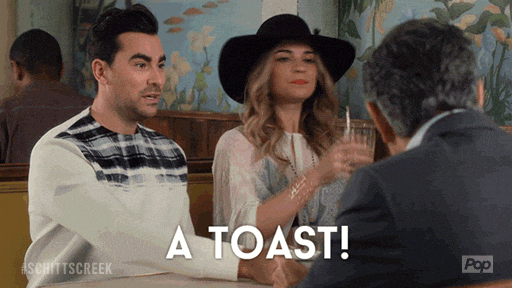 This is actually a show I haven't finished yet but I wanted to mention it. One of my best friends recommended Schitt's Creek and it's been great so far. I think I'm on season 3 and Netflix currently has 5 seasons so I'm about halfway through. I think this show is really funny and the casting is absolutely spot-on. While I like to root for the Rose family, I do enjoy seeing how they deal with the setbacks that keep happening to them. Lol
Killer Inside: The Mind of Aaron Hernandez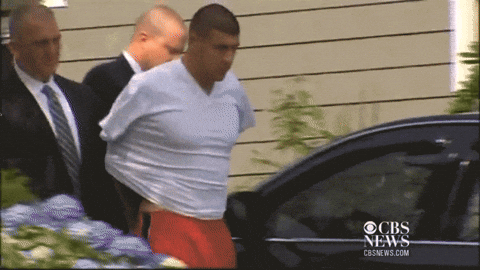 If you can't tell, I've basically been watching Netflix and doing nothing else. My best friend from high school and I have been watching shows together as a way to entertain each other at work. One of the shows we both watched was Killer Inside: The Mind of Aaron Hernandez which talks about Hernandez's childhood into his adult life including college, his stint in the NFL and eventually, him going to prison for murder.
It's such an interesting look at the case and honestly, it was both informative and entertaining. Personally, I didn't know much about the case but I think the doc did a great job of giving an overview of the case. If you're into true crime, then I'd highly recommend this.
Love Is Blind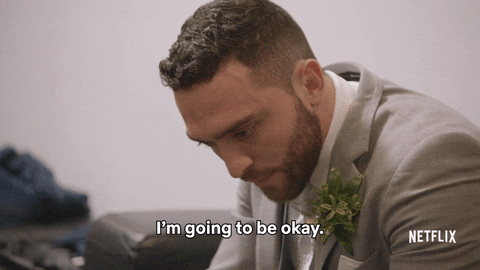 If you haven't noticed, I've really been using Netflix like crazy and this was even before quarantine lmao. Speaking of my best friend from high school, this is another show Laura and I decided to watch together. I saw all the memes and we eventually decided to watch. Honestly, this show was SO wild but super entertaining and had me feeling so many things before it was over. Thankfully, my favorite couple got married in the end so it was great and this show was exactly what I wanted.
You
Another show I binged on Netflix with Laura was You. If you haven't noticed, Laura and I make our decisions based on memes. We saw the memes about this show and decided to watch it. What a wild ride this show was especially Season 1. While I liked both seasons, I thought Season 1 was much better than the second. You is, of course, about Joe Goldberg who is the epitome of a charming psychopath who stalks and "fixes" the women he falls in love with. This show was just so addicting and I think we finished the entire series in less than a week.
Tiger King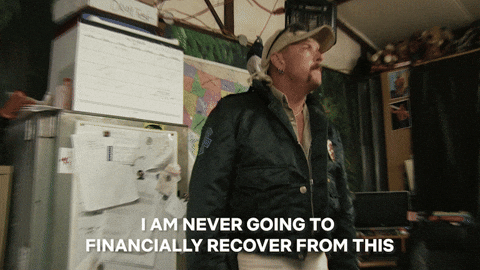 The last show I watched before April was Tiger King which was another one Laura and I watched because of memes. I don't want to give too much away about this show because I think it's better to go in blind. As someone who watched it because of the memes, I have to say it was even better than I hoped for. Easily one of my new favorite guilty pleasure shows and I think it did a great job of shedding light on issues most people don't even think about.
Music
Niall Horan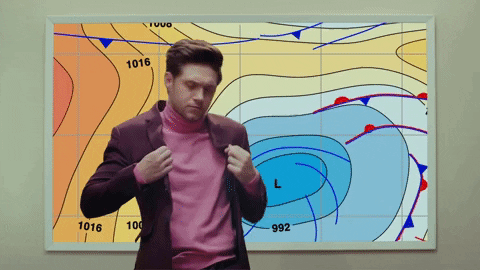 Ever since Niall Horan announced his new album, I've been hyped. When it was finally released in March, I was excited and rightfully so. I bought Niall's first solo and I think this one was a massive improvement. In Heartbreak Weather, his music feels a lot more mature and more to his style than Flicker. I also liked that he set the tracklist up to tell a story that was clever. As for my top 3 favorite songs, it has to be 1. "San Fransisco," 2. "Bend The Rules" and 3. "Heartbreak Weather." Easily one of my favorite albums of the year so far!
Selena Gomez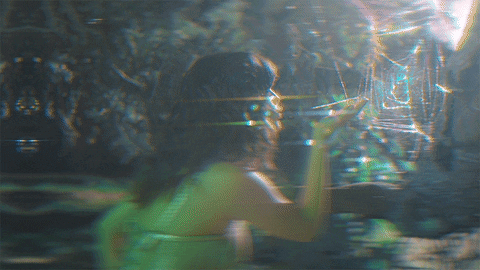 Another album I've been really loving this year is "Rare" by Selena Gomez. I feel like Selena's album has been super underrated. For me though, I've loved almost all of the songs on it especially her singles. Similar to Niall, I think this album is more mature and it's nice to see her singing about more mature topics and embracing her age. As for my top 3 songs, it's 1. "Cut You Off," 2. "Lose You To Love Me" and 3. "Look at Her Now." This is another album I'd consider a fave of the year.
Five Seconds of Summer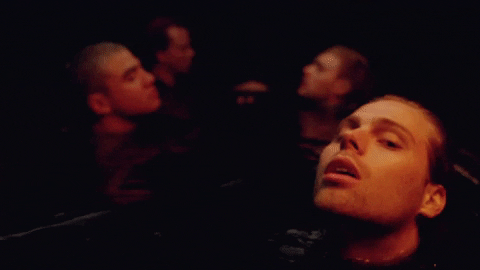 Aside from the Jonas Brothers, Five Seconds of Summer has easily become one of my new favorite bands. Before their latest album came out, I decided to check out some of their older stuff including their previous album and loved it. 5sos is so incredibly talented and with every album, they're not afraid to make changes. While I haven't listened to CALM as much as Youngblood, there's no way I'm going to be disappointed. I can't believe I slept on them for so long lmao.
Julia Michaels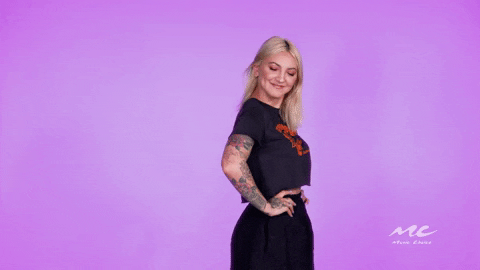 If there's one artist I've absolutely fallen in love with, it's Julia Michaels. I didn't really check out any of her stuff until I stumbled upon it one day. I downloaded both of her EPs and she's just so GREAT. I don't even know how but it feels like she's in my brain and her songs just speak to me. Not to mention, she has such a beautiful voice and is an incredible songwriter. Even if she only has a few lines in a collab, they're almost always as good as the rest of the song. If you haven't checked her out, please do because she's one of my absolute faves.
Here are a few other songs I discovered and loved so far this year!
"What A Man Gotta Do" by Jonas Brothers
"One Night Standards" by Ashley McBryde
"You Should Be Sad" By Halsey
"Gaslighter" by Dixie Chicks
"I Love Me" by Demi Lovato
"One Man Band" by Old Dominion
"Hard to Forget" by Sam Hunt
Misc Faves
Adult Coloring Books
One of my recent favorite things is adult coloring books. I tried to get into them a few years ago but didn't want to focus. However, I decided to pick one up while I was listening to an audiobook and it's been a game-changer. Since then, I've been turning more to adult coloring books when I needed some time to myself or just wanted to get immersed in something at home.
Jonas Brothers artwork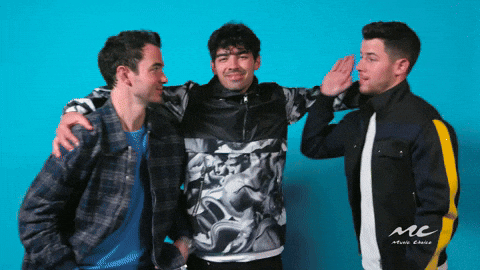 Another thing I've been buying recently is Jonas Brothers related artwork. I don't think I've mentioned this on my blog before but I have plans to make a Jonas Brothers wall in my house. I have pictures, art prints and a framed photo with me with them as part of it but I don't have it fully complete yet. Buying artwork from the small shops though has been a nice way to support the boys and a small business.
---
Those are all the non-bookish faves I have for the first three months. I know this post was super long so if you read it, I condemn you lol. Hopefully next time, it won't be as long but who knows? 😛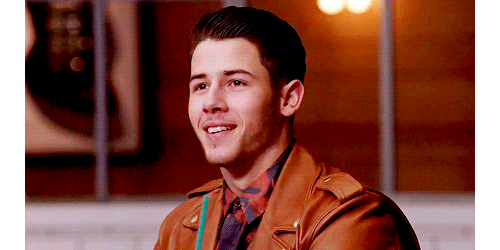 Find me on Twitter & Goodreads