Hello friends and fellow book lovers! I thought this was an excellent prompt for this month as a lot of us probably aren't laughing right now. For the most part, it seems like everything is stressful. With that being said, I'm excited to talk about these books and hopefully, give some of my fellow bloggers some recommendations. 🙂
If you're interested in participating in Top 5 Tuesday, all you have do is write up your post and pingback to one of Shanah's posts. Make sure you pingback to her posts and not just her blog so she can add you to the list.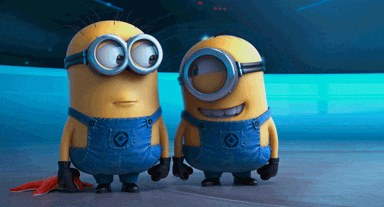 ---
5. How to Be Successful without Hurting Men's Feelings: Non-threatening Leadership Strategies for Women
The first book I chose for my list had to be this one as it's a complete satire of how women should "treat" men so they don't hurt their feelings. In reality, it's basically a guide on how men treat women in an office and it's incredibly funny. While it might not be for everyone, it made me chuckle when I read it. I think I read it about a year ago but I remember how whip-smart the writing was and how the author made sure to use drawings to demonstrate which made it even funnier.
4. The Unhoneymooners
The next book on my list is actually a romantic comedy. While this book is mostly a romance between our two characters, I think it's also funny. Olive and Ethan really dislike each other so it's funny to see how they pretend to be a couple. They also have a lot of hilarious banter between the two of them. While I do think the ending was a little bit "meh," this is the perfect balance of both romance and comedy. Considering everything going on right now, this book will be exactly what you need if you're isolating from everyone.
3. Kill The Boy Band
The next book on my list is another fiction book and the last of my list. This book follows a group of girls who accidentally kidnap a member of a boy band and the fall-out from that. This book definitely isn't for everyone as it features some dark humor. For me though, I thought it was super funny and incredibly unique with the topics it handled. I know that not every author could handle this but Goldy Moldavsky is one-of-a-kind. If you like dark humor and boy bands, then this book is a must-read.
2. If You Ask Me (And of Course You Won't)
The last two books on my list are non-fiction reads. The first is one of Betty White's memoirs with this focusing on how she has a career resurgence within the last decade including the projects she's worked on along with everything that happened in her life since she wrote her last book. While the book is pretty funny on its own, having Betty White narrate it makes for such an enjoyable experience. Personally, I found this book to be both delightful and funny if you're able to get this from your library.
1. Dear Girls: Intimate Tales, Untold Secrets, & Advice for Living Your Best Life
I honestly feel like I'm never going to stop talking about this book. Even though I just read it in March, it was just SO good. Maybe it's because Ali Wong narrates the audiobooks and she's funny, but this book made me laugh multiple times. I really like how Ali isn't afraid to talk about unflattering things or share embarrassing facts to get her point across. Since she's the author, she's able to tell the story with a little bit more oomph than just a regular audiobook narrator. If you're looking for a funny book, I'd highly recommend this one.
Find me on Twitter & Goodreads