Hello friend and fellow book lovers! Once again, I'm going with another bookish prompt for "My Favorite" this week. Amidst everything going on, I've been shifted my focus from reading on my kindle to reading with my headphones in. I think it's really nice to hear a story read to you sometimes and with me only going outside to work, it makes me feel a little better.
BookishlyRebecca is now the host of the "My Favorite" meme, a weekly meme posted on Wednesday. Originally started by Maureen's Books, she agreed to let me take over.
As Maureen described it, "In this meme, we share every week something we love with each other. Because let's face it. The world can be a dark place and it's to share something positive. Each week I will post a new My Favorite.. post about one subject and I'll tell you all about it. And the best part? Everyone is welcome to join. The only thing you'll have to do is sign up on my weekly post, link back to this post and visit others."
At the end of each month, I'll post the prompts for the following month so be sure to check back then!
---
I narrowed this down to two books so I'm going to include them both because oh well. Who cares? Lol
When looking through my Goodreads shelf, I saw both of Betty White's books on there, both of which I listened to on audio. White narrates them herself and honestly, it's just glorious. This one basically spans most of her career from starting off as a young actress to becoming a seasoned professional. It truly was a deep-dive into both her career and life so if you're a fan of Betty White, I'd highly recommend it. Plus you get to hear her talk about Golden Girls which for me was incredible.
The other book is one I read last month and that's Dear Girls by Ali Wong which she narrates herself. This book is basically Ali writing letters to her daughters and giving them advice. Unlike Betty's, this one focuses more on her life rather than her career but it's just so wonderful. I don't know if it's because of Wong's narration but I LOVED this book a lot. Despite everything going on in the world, this book made me feel hopeful and excited 🙂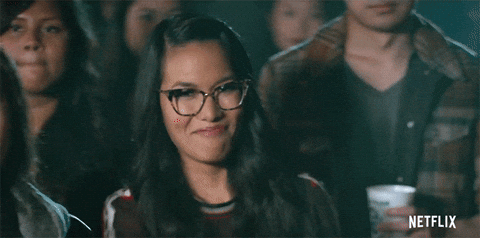 Find me on Twitter & Goodreads