Hello friends and fellow book lovers! Welcome to my March wrap-up where I read a bunch of books and forget to do a post until almost the last second. I swear I'm better than this but the world being how it is, I have no motivation. I'd rather just sit in my house, listen to an audiobook and eat ramen. Considering I did all three of those things this month, it's probably why I did a solid amount of reading this month so let's get into the books I read.
1. Undone by the Ex-Con (Just For Him #2)
This month, I continued on with my challenge to read all of Talia Hibbert's books. This is the second book in the Just For Him series and this one follows the love interest's best friend's sister. I didn't realize who she was at first either but eventually, it clicked. Either way, this was a pretty angsty story as a lot of it dealt with trauma, blackmail and the lengths you're willing to go for family. Regardless, it was still a solid romance albeit not my favorite of Hibbert's. 4/5 stars
2. Stay Sexy and Don't Get Murdered: The Definitive How-To Guide From the My Favorite Murder Podcast
Since getting a library card for my local library, I've been listening to a lot of their audiobooks and thankfully, most of the waits are short. The book I decided to pick up was Stay Sexy and Don't Get Murdered. While I enjoyed this one, I think I would have liked it more if I actually listened to the podcast. Karen and Georgia were delightful narrators and truly put everything on the page which was nice. If anything, it made me want to go check out their podcast. 4/5 stars
3. The Worst Best Man
I wrote a spoiler-free review of this one if you want to know my thoughts!
4. So You Want to Start a Podcast: Finding Your Voice, Telling Your Story, and Building a Community That Will Listen
This month, you'll notice I read a lot of non-fiction. For some reason, I enjoy listening to my non-fiction rather than physically reading it. Sadly, So You Want To Start a Podcast was an absolute miss for me. While I do think Kristen Meinzer did a great job, I don't feel like this book was for me. It focused a lot on starting a podcast and finding your passion for it which I wasn't really looking for. Rather, I wanted more of an instructional guide. For the right person, this could be a great book, though. 2/5 stars

5. The Queen of Nothing (Folk of the Air #3)
I've been holding off on picking this book up for a few reasons. First, I participated in read-a-thons for both January and February. I wanted to have a clean slate when I decided to start this book and March was it. As the final book in the series, I do have to say this one was a bit lackluster. While I enjoyed the book as a whole, I think things wrapped up a little too neatly while others were dragged on for too long. Nevertheless, it was nice to get back into the world and see those characters again. 4/5 stars
6. When The Moon Was Ours
Originally, I planned on buddy-reading this with Ellyn but plans changed so I sat down and read it in one sitting. This book is so many things as it's a story about sisters, friendship and falling in love while being a coming-of-age tale for many. I don't want to talk too much about it but I think it was such a delight. There were some scary moments especially with the Bonner sisters but I didn't mind it much. While it likely won't be my favorite Anna-Marie McLemore, I'm glad I read it. 4/5 stars
7. Sanctuary (Beards and Bondage #2)
I was SO hyped to read this book as it's been on hold since like December. Thankfully, it came off hold this month. Similar to the first book, this one features our main character dealing with something horrible and her needing a break from life. In this story, she goes to stay with her co-worker's twin and the two begin a relationship from there. This book had basically everything as it featured two strong leads, an adorable romance, a country setting and lots of smut.
What sets its apart from other romance books is the book doesn't shy away from tough subjects either. It's clear our MC is going through some form of PTSD and it's chronicled during the story. Also, I thought it was interesting how the universe Rebekah Weatherspoon created is connected as I recognized this couple as they were featured in Xeni. 4/5 stars
8. The Kingmaker (All the King's Men Duet #1)
I've not so secretly shared my love for Kennedy Ryan on this blog and I was nervous yet excited to pick this book up. The book is a romance between Lennix, a Native American woman and a guy whose father is putting a pipeline on Native American burial grounds but it follows multiple timelines. What made this story so great to me was how much appreciation for Native American culture Kennedy Ryan put into this book and how well plotted this book was.
Since it's Kennedy Ryan, this book was emotional and a lot of times, I had to wipe away a few tears. Unfortunately, this book does end on a cliffhanger so I do plan on continuing onto book two. Of all the romance books I've read this year so far, this one is easily one of my favorites. 5/5 stars
9. Notes from My Captivity
I just realized I read three emotional books back-to-back haha. Anyways, Notes From My Captivity follows Adrienne as she's going on a journey with her father to find the Osinovs who are a family that ran away from society. The book starts off with Adrienne not believing before things start playing out in the second half and we find out a lot more about both Adrienne and the family.
Someone whose review I read mentioned a major tone shift and that's true. This book started off pretty light-hearted and funny before getting dark fast. I didn't mind it much but I think the ending was a bit convenient. I only wish we'd gotten a novella or something to help wrap up some loose ends. 4/5 stars
10. Work For It (Just For Him #4)
Technically, you can read this series in any order so I skipped over book 3 since this one came off hold early. This book follows the MC from book 2's brother who is gay so this is an m/m romance. It basically features Keynes getting his life together and realizing he deserves love. As for the love interest Griffin, it's about him learning to be more confident in himself and watching these two together was adorable. For some reason, this book dragged a little bit for me but I thought it was a solid read. 4/5 stars
11. Love Her or Lose Her (Hot & Hammered #2)
This book features one of the side characters from book 1 and her husband as their relationship is basically falling apart. It follows the two of them trying to repair what's broken and figuring out how to move forward rather than repeat old habits starting with therapy. I know not many people liked this book, but I thought it was refreshing and made the story a little more realistic.
Seeing Rosie and Dominic deal with their problems was something I don't normally see in romance books so it was nice. While I can see why others wouldn't like it, I found this book to be pretty delightful. 3.5/5 stars
12. My Fake Rake (Union of Rakes #1)
I usually don't read historical romance unless it's written by Tessa Dare. I decided to branch out and try something by Eva Leigh. Honestly, this book was NOT it for me as I was constantly annoyed. This book features Grace who basically decides to fake date her friend so another guy will want to be with her and since Sebastian is hopelessly in love with her, he does it. That's not what made me so angry about this book, though.
What made me so mad is that these two never talked to each other. He'd make a comment she didn't agree with and rather than fix it, she'd just agree and let him think her feelings weren't what they were. Ugh, it drove me nuts for the entire book and I couldn't believe it took until the very end for them to finally communicate. I can only hope future books in this series don't share the same issues. 2.5/5 stars
13. The Witches Are Coming
Moving back to non-fiction books, I listened to the audio of The Witches Are Coming by Lindy West. This is another collection of essays by West with a witch theme being featured throughout. While I think West did a good job of focusing on the subjects she wanted to, she glided over others that deserved a bit more. Additionally, I think she focused a lot more on pop culture than her own life when I wanted to know more about Lindy. While I preferred Shrill, this one was worth the read. 4/5 stars
14. Dear Girls: Intimate Tales, Untold Secrets, & Advice for Living Your Best Life
Ever since watching Ali Wong's Netflix specials, I've really liked her so it was only right I'd pick up her book. This book is easily my favorite non-fiction read of the year because Ali Wong doesn't hold back. The book is her writing letters to her two daughters and the thing she talks about made me laugh one second and cry the next. She was incredibly honest and vulnerable while still being funny. Dear Girls made me so happy and with everything going on right now, it was just what I needed. Plus Ali Wong narrated the audiobook so it was golden. 5/5 stars
15. Little Weirds
After loving non-fiction earlier this month, I listened to three back-to-back and of all, I enjoyed Little Weirds the least. While I do enjoy Jenny Slate, this book wasn't just a little weird. It was a lot weird and I couldn't really connect to it. Maybe I just wasn't in the right headspace. Nevertheless, the parts I enjoyed, I really enjoyed so I felt bad about rating it too harshly since it wasn't a "bad" book. Rather, it was the book that didn't connect with me and that's alright. As with my other two reads, Slate narrates it herself which is wonderful. 3/5 stars
---
Honestly, I was going to try to read something else but this month has already felt so long so I'm cutting it off at 15 books. I should have my TBR next month and I'm SO excited to talk about that so look out for it. Hopefully, everyone is staying safe/home and feeling some healthy vibes ❤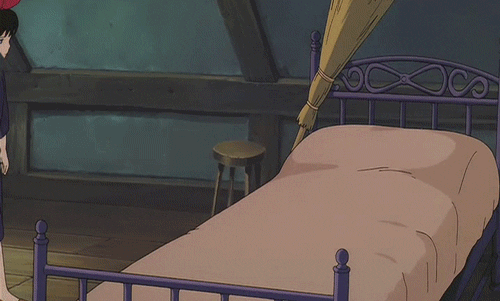 Find me on Twitter & Goodreads