Hello friends and fellow book lovers! Welcome to another Tuesday on my blog and of course, that means Top 5 Tuesday. If you didn't read last week's post, Shanah is doing a themed month where we talk about our Top 5 authors whose first or last name starts with the letters of the alphabet. It's been incredibly fun so far so let's get into my picks for this week.
If you're interested in participating in Top 5 Tuesday, all you have do is write up your post and pingback to one of Shanah's posts. Make sure you pingback to her posts and not just her blog so she can add you to the list.
---
F: Fisher, Carrie
Looking at my Goodreads shelf, I think that I've only read like 3 authors whose last name starts with F. My favorite of the three was easily Carrie Fisher. I read her books when I first started my blog but they still resonate with me. I liked learning about her life and seeing her aside from her Star Wars persona. It's incredibly sad that her life ended so abruptly but at least, we have her books to go back to.
G: Goo, Maurene
What "F" didn't have, "G" did because I had a ton of "G" authors. My favorite of them all is easily Maurene Goo. I was introduced to her in 2018 and since then, I devoured all of her new releases. While I haven't enjoyed all of them, my favorite is The Way You Make Me Feel as that book had everything. I really enjoy how none of Maurene Goo's books feel the same and I admire how she's willing to take chances.
H: Hibbert, Talia
Could this spot really have gone to anyone else? I think not as Talia Hibbert is literally my queen now. Ever since I read Get A Life, Chloe Brown, I've been devouring her books and I'm not looking to stop anytime soon. Just last month, I read another 5-star read by her. Right now, I'm in the midst of two of her series which I plan to wrap up as soon as I can. Honestly, her books are just a caliber above anyone else's to me and I think she's such a wonderful writer. I can only hope that her next release is every bit as great as her previous.
I: Israel, Julie
As the same with "F," I had a major shortage of authors whose last name start with "I" so I went with Julie Israel. I read Juniper Lemon's Happiness Index in 2017 and haven't thought much about it since. However, I do remember that it was a pretty hard-hitting and mostly enjoying it. When looking at her Goodreads though, I realized that this is the only book she has out. I'm not sure if she's working on another one, but I hope so. She's a good author and I think that she has many more stories to tell.
J: Johnson, Maureen
The last author making my list is Maureen Johnson. Personally, I'd never read anything by her until this series. With that being said, it's a series that I've come to know and love as I read it. I know that she has an immense backlist and this is her recent series, but I think it's just wonderful. Somehow, I don't understand why she wasn't always writing books like this as they're so good. Since this series has wrapped, I'm excited to see where she goes next as my experience has been positive.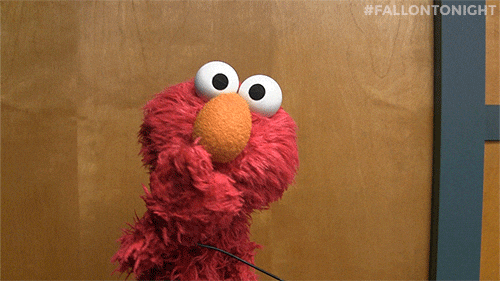 Find me on Twitter & Goodreads