Hello friends and fellow book lovers! It's hard to believe that I'm working on a TBR for March since it feels like just yesterday, I was prepping for Contemporary-A-Thon. Either way, I'm excited to talk about the books I plan on reading in March. So far this year, I've participated in 2 read-a-thons and I'm ready to slow it down and read at my own pace so let's get into the books I hope to read in March. 😀
1. The Queen of Nothing
The first book on my TBR had to be The Queen of Nothing. I've been putting this book off for a few months because of read-a-thons since I wanted to give it the full attention that it deserved. So far, I've mostly seen some lackluster reviews so I'm a little bit anxious about finally picking it up. However, I'm trying to not let that cloud my judgment and give the book a fair chance.
2. The Kingmaker
The second book on my list is another one with a royal title. I've heard pretty good things about this one and as a fan of Kennedy Ryan, I'm excited to check it out. I'm pretty sure this is a romance between an activist and a senator's son…I think? I might be wrong there but I know that it's going to be a pretty emotional and hard-hitting book as most of her books are. This is also a book that's on my Top 20 books to read in 2020 list so I'm always excited to knock another one-off.
3. Notes From My Captivity 
The next book I plan on reading is Notes from My Captivity. I'm honestly not sure about this book because not a lot of my GR friends have read it. Either way, it sounds like it's going to be a more dark/hard-hitting read. That must be what I'm in the mood for since most of these books share a similar tone. Plus it'll be nice to knock this one off my 20 books to read in 2020 list, too.
4. When The Moon Was Ours
In January, Ellyn picked my TBR and included Wild Beauty which was an enjoyable read so it's no surprise that she picked this one out for us to buddy-read in March. I don't know much about this book, but I'm excited to jump into it. I've only read Wild Beauty by Anna-Marie McLemore so I'm hoping that I enjoy this book as much as their first.
---
Those are all the books I actively plan on reading in March. No doubt that I'll end up reading more but this is a good place to start.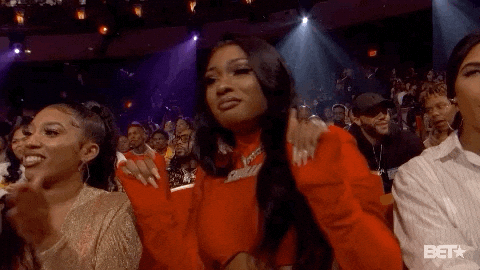 Find me on Twitter & Goodreads