Hello friends and fellow book lovers! Welcome to another Top 5 Tuesday post and what an exciting one this is. Shanah announced a theme month and this time, we're talking about authors rather than books. I thought this was such a fun one to do last year so I'm excited to undertake this one. She also said that we could do either first or last names in our posts but I'm going with last names.
If you're interested in participating in Top 5 Tuesday, all you have do is write up your post and pingback to one of Shanah's posts. Make sure you pingback to her posts and not just her blog so she can add you to the list.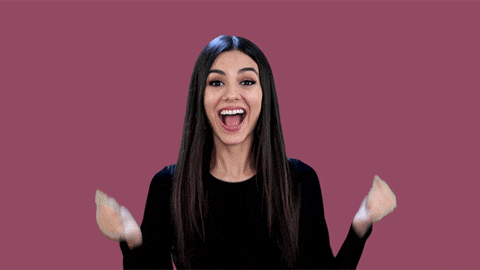 ---
A: Acevedo, Elizabeth
The first author I chose is none other than Elizabeth Acevedo. If you've been following me, then you know how much I adore her books. I'm not sure if it's because of her writing style or how well she writes characters, but she's just incredible. I'm not as much of a YA reader as I have been in the past but she's an author I absolutely love. When coming up with A, she was one of the first names I saw and I knew she had to make the list.
B: Blake, Ashley Herring
This is the point where I realized that I could sort my Goodreads read shelf by the last name so I could find authors easier lol. The author I knew I had to feature was Ashley Herring Blake as she's written some of my favorite YA books. She's known for her f/f romances along with writing more hard-hitting contemporaries. I haven't read some of her newer releases, but they're definitely on my TBR.
C: Cole, Alyssa
This was the first one that I had trouble with as I was torn between Austin Chant and Alyssa Cole but I've read more of Alyssa's books so I picked her. Last year, I binge-read the entirety of her Reluctant Royals series and loved it. While I haven't read any of her other books, Alyssa Cole is one of my favorite romance authors. No two romances of hers are alike and that's why I keep coming back for more. She's always surprising me with what she does and I'm never disappointed.
D: Dare, Tessa
Did I really have any other choice? When looking at my GR, almost all of my "D" authors are her. While I have read other books by authors whose last name starts with D, I've read 8 of her books. There are a few "D" authors that I could put together and I still wouldn't have as many books as I do with Tessa Dare. She is the first historical romance author I've tried and I still love her books so much. If you're trying to dip your toes into historical romance, she's the first place I'd start.
E: Elston, Ashley
While I had a lot of "D" authors, I didn't have a lot of "E" authors. The one that stood out to me was Ashley Elston. Even though I've only read one of her books, I have a feeling that I'm going to like her future works. I also plan on tackling her backlist at some point, too. Considering that I've only read books by 2 authors whose last names start with E, I knew that Ashley Elston was the one to go with.
---
I honestly love doing these posts and I can't wait to finish out the rest of the month. I know that M is for sure going to be a hard one. Thank you so much to Shanah for creating this one as it was so much fun. 😀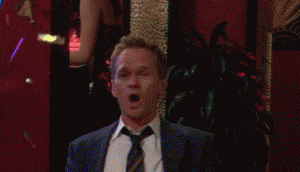 Find me on Twitter & Goodreads