Hello friends and fellow book lovers! Welcome to my wrap-up of Round 6 of the Contemporary-A-Thon. This is easily my favorite read-a-thon and I always try to participate every round that they have. This round was a special throwback round in which they featured prompts from the previous rounds so let's get into the hosts, prompts and how I did.
This is going to follow the same format as my previous CAT wrap-ups so let's go. First, this round was hosted by Chelsea, Julie, and Natasha. You can check out my TBR if you'd like to see the books I had picked for each one but here are the prompts.
Read a contemporary book with green on the cover
Read a contemporary from a new-to-you author
Read a diverse contemporary
Read a backlist contemporary
Read a dark/hard-hitting contemporary
Read a contemporary with an illustrated cover
Read a contemporary beloved by a member of the book community (and shout out the creator!)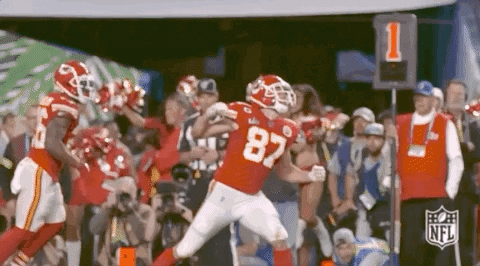 ---
Day 1: February 10th
Originally, I was supposed to be off Monday but ended up having to work. Because of that, I decided to pick up Never Him since it was relatively short. While it was a short read, I think it lacked a lot of character development. I think it's independently published though so I'm not going to knock it down much. Some editing could have taken it from an okay to a good read, though.
Honestly, I don't have much to say about this one. It was a hate-to-love romance that's basically about a huge misunderstanding between two people who are in a wedding party together. 3/5 stars
Never Him fulfilled the challenge to read a contemporary by a new-to-you author. (1/7)
Day 2: February 11th
On Monday, I started this book and then on Tuesday before work, I powered through and finished it. This is a Black woman, Asian man romance between a boss and his employee with a small age-gap. It's a little bit taboo but nothing that would really bother a mild romance reader. As for what I liked, I loved our main character Jennifer and how strong she was along with how she wasn't ashamed of herself. I also loved the romance between her and Theo although he could be a bit overbearing.
As for something I didn't like, I think the book had a shift in tone that didn't really suit the 75% mark. If anything, it made me lower my rating and is easily my least favorite of Talia Hibbert's books I've read so far. Either way, it's another one that I can check off of her backlist. 3.5/5 stars.
Bad For The Boss fulfilled the challenge to read a diverse contemporary. (2/7)
Day 3: February 12th
It's Wednesday and it's my day off so I decided to sit down and read this book. Oh boy, it was such a treat. It was mostly about Kimi visiting her grandparents and figuring out her future but she also has an adorable romance with a guy she meets. I liked Kimi's character and how she didn't have it all figured out. I also loved all of the food references and it felt like I was in Japan by how Sarah Kuhn described everything.
As for what I didn't like, I think this book felt a little bit flat as it was good but didn't have much substance. It was a cute story overall but it didn't blow my mind. It was still a really cute read though. 4/5 stars.
I Love You So Mochi fulfilled the challenge to read a contemporary beloved by a member of the book community (3/7). I'd like to shoutout one of my best friends, Lysette as she gifted this to me for Christmas and honestly, it was such a wonderful gift ❤ ❤
Day 4: February 13th
Since it was Galentine's Day, I spent most of my day with my friend Laura and her kids. We left around 11:30 and I didn't get home until like 7ish so a pretty long day. After showering and dealing with some other things, I sat down and read Lucky Caller all in one sitting. Honestly, this book is easily one of my favorites which is no surprise.
This book follows Nina as she signs up for a radio broadcasting class and it's basically about the class, her friendships and possibly romance with a fellow member and the changes going on in her family. In typical Emma Mills fashion, everything was fleshed out and it was just so wonderful. I loved the characters, the romance, the friendships and the Easter eggs from other books. What I didn't enjoy was Nina's dad and the role he played in the story. However, it was still 5/5 stars! 
Lucky Caller fulfilled the challenge to read a contemporary with green on the cover. (4/7)
Day 5: February 14th
Since it was Valentine's Day, I decided to read something completely out of my normal comfort zone and read a dark romance. This is a romance between London, a criminal psychologist who falls in love with her patient Grayson, a serial killer. This book was super dark and twisted like it felt like I was on a roller coaster the entire time. While it wasn't my favorite read, it was still pretty good. I enjoyed how dark it was and the writing style was unlike anything I've read before.
What I didn't enjoy was just how twisted it was at times. I think the story could have been grounded in reality a little bit but I guess that's what makes it fiction. Either way, it was completely different for me. 4/5 stars.
Born, Darkly fulfilled the challenge to read a dark or hard-hitting contemporary. (5/7)
Day 6: February 15th
I worked 3-9 on Saturday so that's why I saved my graphic novel and this one was such a delight. I really do enjoy these characters and their stories as they're super relatable. I do think this series is a lot of fun but it doesn't have much in terms of substance. They're enjoyable but also my go-to for read-a-thons so I'm not sure if that means anything. 4/5 stars.
Giant Days Vol 4 fulfilled the challenge to read a contemporary with an illustrated cover. (6/7)
Day 7: February 16th
Thank goodness I was off on the last day of the CAT so I saved Sweet Pea until the end and what a good decision. This is a middle-grade following Sweet Pea who is dealing with 7th grade but also jugging her parent's divorce, her dad coming out as gay and friendships. Overall, I thought this was really cute but didn't have much as far as substance goes. It was cute but nothing overly memorable. Either way, it was still a cute and fun read. 4/5 stars.
Sweet Pea fulfilled the challenge to read a backlist contemporary. (7/7) Technically I cheated a little with this one as it hasn't been on my TBR for a year but I was still excited to read it. Lol
---
Contemporary-A-Thon Stats
Challenges: 7/7 challenges completed
Star Ratings: 5-stars (1), 4-stars (4) and 3-stars (2)
Average Rating: 4 stars
Favorite Read: Lucky Caller (Uh duh! :P)
Least Favorite Read: Never Him
Those are the 7 books I read for Contemporary-A-Thon and it's hard to believe that another round is in the books. This round was a lot of fun although I didn't have as many 5-star reads as I hoped for. Either way, it was a good time so I can't ask for much more!
Did you participate in Contemporary-A-Thon? How did you do? Any books you'd recommend? I'd love to know ❤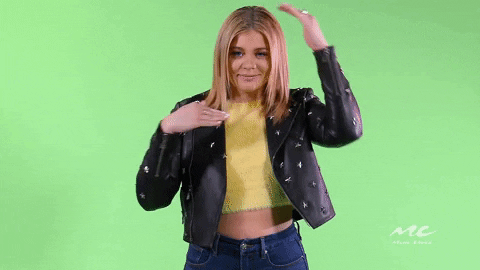 Find me on Twitter & Goodreads