Last month for "My Favorite," I did a prompt featuring a favorite New Year's resolution and some might say that this prompt is the same. While I do agree that they're similar, I wouldn't say that they're exactly the same. Rather, a goal is something that you work towards for the entire year and hope you accomplish before the year ends. As for a resolution, it's basically you doing or not doing something so let's get into my favorite 2020 goal.
BookishlyRebecca is now the host of the "My Favorite" meme, a weekly meme posted on Wednesday. Originally started by Maureen's Books, she agreed to let me take over.
As Maureen described it, "In this meme, we share every week something we love with each other. Because let's face it. The world can be a dark place and it's to share something positive. Each week I will post a new My Favorite.. post about one subject and I'll tell you all about it. And the best part? Everyone is welcome to join. The only thing you'll have to do is sign up on my weekly post, link back to this post and visit others."
At the end of each month, I'll post the prompts for the following month so be sure to check back then!
---
For me, my favorite 2020 goal is to go on more adventures. In 2019, I did more than I've done in years including going on a train, visiting my best friend and generally finding things that make me happy other than my previous relationship. It was a tough year, but I think it helped me into a much better person.
With that being said, I have a few plans to make that goal happen. Firstly, I'd like to get a license as well as a car. I know I'm late to the party but I feel like I'm ready. Additionally, I'd like to go on at least one road trip by myself as a way to celebrate that. Lastly, I'd like to take the train at least once after I get said car as I really enjoy taking the train.
Overall, I think that goal is one that a lot of others can relate to. Personally, I'm hoping that this post holds me accountable and I'm able to achieve those things. Even if I get my license at the end of the year, I'll be happy. 🙂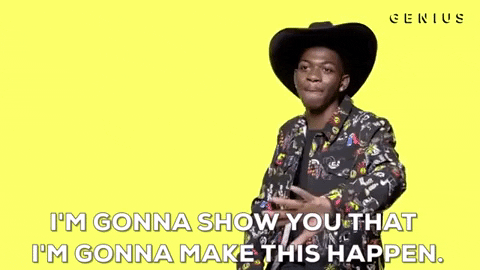 Find me on Twitter & Goodreads