Hello friends and fellow book lovers! For my Friday post, I decided to write a review of one of the books Ellyn picked for me to read. At first, I was thinking about Let's Get Textual but I decided to pick The Lightning Thief by Rick Riordan as it's the first book in the Percy Jackson series. Plus it's the first time I've ever read it so let's get into it.
This is my spoiler-filled review of The Lightning Thief by Rick Riordan!
Percy Jackson is a good kid, but he can't seem to focus on his schoolwork or control his temper. And lately, being away at boarding school is only getting worse – Percy could have sworn his pre-algebra teacher turned into a monster and tried to kill him. When Percy's mom finds out, she knows it's time that he knew the truth about where he came from, and that he go to the one place he'll be safe. She sends Percy to Camp Half-Blood, a summer camp for demigods (on Long Island), where he learns that the father he never knew is Poseidon, God of the Sea. Soon a mystery unfolds and together with his friends—one a satyr and the other the demigod daughter of Athena – Percy sets out on a quest across the United States to reach the gates of the Underworld (located in a recording studio in Hollywood) and prevent a catastrophic war between the gods.
---
I'm going to be 100% honest here and say that I was nervous to read this book. It was published in 2006 when I was about to go into 7th grade so it was a bit out of my age range. However, I did hear others talk about it but never picked it up. Thanks to Ellyn's suggestion, I picked it up and had somewhat mixed thoughts.
What I enjoyed about The Lightning Thief
The premise. Personally, I think this is a pretty genius premise. I'm not sure how Rick Riordan came up with it but it's awesome. Who would think of creating an entire story centering around gods who have children with humans? Considering that it was published in 2006, I'd say that it's still a unique premise.
The modern translation. I know this might sound odd, but I think it was really cool how Riordan related to the gods to modern things. I enjoyed that Medusa created statues and worked basically a gardener or that Hades' lair was under a recording studio in Hollywood. I thought everything about those connections was brilliant.
Fast-paced story. Another thing I enjoyed was how fast-paced the story was. I will admit that it was a slow start. However, once the action happened, I didn't want to put the book down. I read 25% in one day and finished the rest the following day. It was a surprisingly quick read.
The ending. Personally, I was pretty shocked at the end and finding out that Luke was the one who betrays Percy. I never saw that coming. I mean maybe I should have but that really blew me away. If anything, it really made me want to read the rest of the series.
What I didn't enjoy about The Lightning Thief
Percy's attitude. For some of the story, I really didn't enjoy Percy's attitude. I know he was dealing with a lot but he was a little bit irritating at times. Maybe it's because I'm like double his age but he was kind of a little asshole. Am I a horrible person for saying that? Possibly but the book didn't paint him in a very positive light for most of it.
The twist with Ares. I'm not sure why but I really didn't like Percy going up against Ares and essentially making an enemy. I'm sure it'll come to play later in the series, but I really didn't understand that. It was clear that Annabeth and Grover knew it wasn't a good idea so why didn't Percy just listen to them?
All of the Greek references. Maybe it's just me, but I didn't pick up on all the references. Since it's a book for kids, I can't imagine that they did either. Maybe I'm thinking too much into it but I genuinely had no idea who some of the characters were. It's more of my problem than the book but oh well.
---
Overall, I have to say that I'm glad that I read The Lightning Thief. I don't think I would have read it if Ellyn wouldn't have made me lmao. I thought it was a pretty good read but I'm not sure how much I would've liked it when I was younger. Either way, I thought it was a good read.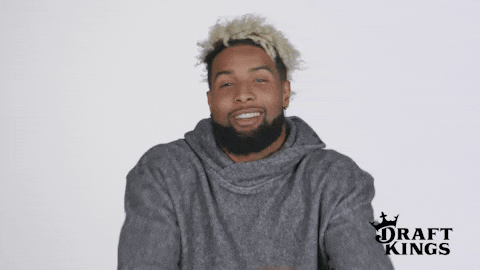 Find me on Twitter & Goodreads