Hello friends and fellow book lovers! For the prompt this week, Shanah really had me stumped for a bit. I needed to do a little bit of thinking before I decided to tackle this topic. Thankfully, I had some time and now, I'm ready to get into the reason why I rate a book 5 stars. 😀
If you're interested in participating in Top 5 Tuesday, all you have do is write up your post and pingback to one of Shanah's posts. Make sure you pingback to her posts and not just her blog so she can add you to the list.
Before I get started, I think I'm going to try to find a 5-star book that matches up with each of my reasons so hopefully, you find a new favorite among my list!
---
5. Well-developed characters
It's no surprise that characters play a huge role in the enjoyment of a book. Personally, I enjoy character-driven stories rather than plot-driven. With that being said, one of the main reasons I give a book 5-stars is if the characters are well-developed. Does the character grow and change throughout the story? Do they learn from their mistakes and try to be better? If so, then I'm usually bound to give the book a high rating because of said character.
For my example, I chose If I'm Being Honest. Our main character, Cameron wants to change herself at first but realizes that she's perfect the way she is. She goes through a lot and comes out better than when she started. This was an easy pick for me when it came to this prompt.
4. A "meatier" romance book
It's no secret that I love romance books and of course, I'm going to feature something about it later on this list. As much as I love just straight romance books, I also love romance with a little bit more. Whether it be a plotline with a side character, the main character dealing with something else or a timely subject, I really enjoy when a romance book isn't just a romance.
The book I chose for this one was The Right Swipe by Alisha Rai. This book focuses on a lot of other things besides romance. It talked about sports, business, and abuse of power all while making me fall in love with these characters. Maybe it's because football was at the core but this was one of my favorite romances of last year.
3. Good writing
Once again, this is another no-brainer. As a reader, we all like it when a book has a writing style that we jive with. Everyone has a different style that they enjoy and personally, I think it can be tough to find. However, once you find a writing style that you love and enjoy, you'll more than likely want to read from that author again.
I'm sure that most of us can agree that the writing in With The Fire on High is beautiful and some of the best in YA. Elizabeth Acevedo is such a talented writer and I'll never get enough of her writing. She's easily someone whose books I will always read as she's so excellent at her craft.
2. How the book makes me feel
As readers, we really get invested in our books and it can impact our mood. Personally, I think that the feeling a book gives me helps with its ratings. Whether a book makes me happy, sad or emotional in any way, I take that into consideration while rating it. If a book makes me feel something, then there's probably a chance that I'm going to give it a higher rating or more than likely, 5 stars.
No surprise that I picked Foolish Hearts by Emma Mills for this one. When I read this book, I was immediately happy and that continued on until the end. There's just something about this book that's magical to me. It will forever be in my heart because of that and I only wish that everyone finds a book that does that to them.
1. It features a great romance
As I already mentioned, I will almost always love a book if it has a good romance. All of the romance books I rated 5-stars have a good romance. Usually, they are more on the meatier side but romance is what's important. Since I'm a pretty big romance reader, it's no surprise a book having a good romance is a reason why I'd give it 5 stars.
Of course, I had to go with my favorite book of last year which was Fumbled. This is a second-chance romance and it was so incredibly sweet to watch these two come back together. Everything about them gave me the warm fuzzies so there was no way this book wasn't going to be a 5-star read for me.
---
Those are 5 reasons why I give a book 5-stars. In recent years, I've gotten a little pickier when it comes to giving out 5-stars so I'm proud of myself. However, this list was pretty easy as most of these are my favorite books lol.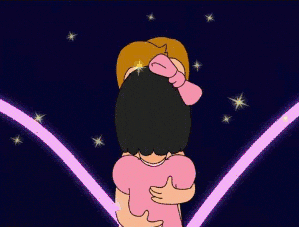 Find me on Twitter & Goodreads