Hello friends and fellow book lovers! Even though it's a little bit late, I knew that I wanted to post a wrap-up of my Smutathon reads. This is easily one of my favorite read-a-thons that I'm taking part in so I'm excited to share the books I read and what I thought of them. Unlike my other read-a-thon wrap-ups, I'm not breaking this up into days because I'm writing this up a little bit later. Either way, let's get into the books I read!
1. Birthday Girl 
The first book I finished was Birthday Girl by Penelope Douglas and let me say that I was pleasantly surprised. This is a romance between a girl and her ex-boyfriend's dad which sounds a bit awkward. However, I think that Penelope Douglas handled it respectfully without being too taboo. I really liked the development of Jordan and Pike's relationship although the ending didn't really work for me. 4/5 stars.
2. Filthy Boss
This was by Penny Wylder and it follows a girl who gets caught writing things about her boss and the shenanigans that ensue because of that. This was pretty short and somewhat steamy but didn't really do anything for me. Personally, I thought it was a little bit cheesy and cliche plus it had some typos. Overall, it had potential but just didn't work for me. 2/5 stars.
3. Anyone But You
I've heard really good things about Chelsea M. Cameron and this book was a freaking delight. It was an enemies-to-lovers story about two women, one who owns a yoga studio and the other who owns a Crossfit gym. Things start off rocky but the two eventually form a relationship and honestly, I thought it was SO good. The only complaint I had was that it felt a little bit rushed and at points, it felt like the author was just adding diversity for the sake of it. Maybe I was reading too much into it but that's just what I thought. 4/5 stars.
4. The Loner's Lady 
The next book I read was The Loner's Lady by Jessa Kane. This book was about a girl who poses as her best friend's beard and ends up in a relationship with his dad. It's a virgin story so I didn't really enjoy it. Considering that it was only 60 pages, I wasn't sure what I was expecting but it just wasn't good. 2/5 stars.
5. Let's Get Textual
If you read my post about Ellyn picking my TBR, then you'll know that this is a book she picked out for me. I'm SO excited that I decided to pick this book up as it ended up being super cute and fun. It follows a guy and a girl who think they're texting someone else and how the misunderstanding brings them together. Unfortunately, the plot-twist at the end really irritated me so I docked it a star. It was still an enjoyable read, though. 4/5 stars.
6. Ice Planet Barbarians
The next book I finished was Ice Planet Barbarians which is honestly probably the most out of my comfort zone book. This book follows a girl who gets abducted by aliens before getting dumped on a different planet and ends up being mated to an alien there. Yes, it is as weird as it sounds but also SUPER sexy. Personally, this book was a little bit darker than I thought and it didn't end up being as great as I hoped. I do plan on continuing in the series, though. 3/5 stars.
7. Whipped
As for the next book I finished, it was Whipped by Jenika Snow. It's a romance between a girl who goes into a bakery and the guy who owns the bakery after the two are paired up when her company uses him as a caterer. It's a typical smutty romance so it wasn't anything new for me. Personally, I was getting to the end of my rope at this point lmao so this one was kind of meh. 3/5 stars.
8. Desperate Measures
My next-to-last read was Desperate Measures by Katee Robert which is kind of like an Aladdin retelling in which Jasmine and Jafar are in a sexual relationship. I don't really know how to describe it but honestly, this was just fun. It was super sexy and smutty but a little bit of romance and suspense. Overall, I thought it was good albeit not great so I didn't really love it as much as I wanted to. 4/5 stars.
9. From Scratch
The last book I finished for Smuathon was an M/M/F romance between a firefighter, a cop and a baker. I thought this book was super sexy as it focused a lot on the smutty side of their relationship and the challenges they had. However, the story did have some grammatical mistakes which took me out of the story and I think that the story could have been a bit more fleshed out. I do think that I'm going to continue on in the series, though. 3.5/5 stars.
---
Before I wrap-up, I wanted to talk about which books fit which challenges so let's get into it. 🙂
Enemies to Lovers: Anyone But You
2019 Release: Whipped
LGBTQ+: From Scratch
New to You Author: Desperate Measures
Forbidden: Birthday Girl
Workplace: Filthy Boss
Recommended to You: Let's Get Textual
Fake Relationship: The Loner's Lady
Out of Comfort Zone: Ice Planet Barbarians
As for my favorite book, I'd have to say that Let's Get Textual was my favorite and my least favorite was probably Filthy Boss. I'm sure I kind of expected that but I'm pretty sure that I read for all new-to-me authors this week. That's pretty cool so I knew I had to mention that.
Overall, I had a successful Smutathon and I'm excited about the next round. Hopefully, I'll get a 5-star read the next round. Either way, I still had fun so I consider it a win!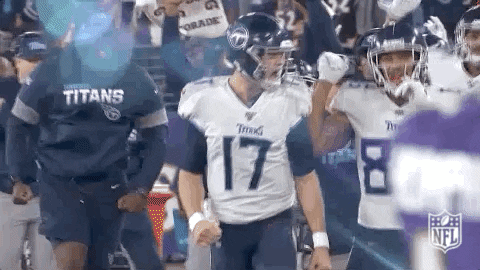 Find me on Twitter & Goodreads