Hello friends and fellow Christmas lovers! You might be wondering why I'm posting today and that's because I didn't want to make a post on Christmas. Instead, I decided to move my Wednesday post to Monday. Hopefully, you guys don't mind and in honor of Christmas, I decided to do a Christmas book tag. 😀
I found this tag on Youtube and it was created by Sam from Sam's Nonsense. It's almost 5 years old but of all the ones I found, I liked this one the most. With that being said, let's get into the Joy of Christmas Book Tag.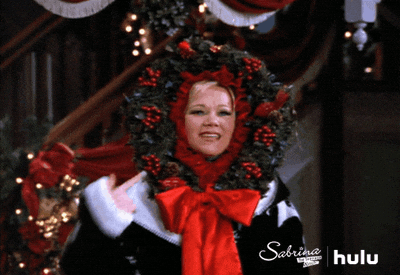 Anticipation: The Christmas excitement is real, what book release(s) are you most anticipating?
I have a post going up of all my anticipated 2020 romance releases. When I wrote that post, I hadn't yet read The Bromance Book Club. Since I finished it and really loved it, I knew that I had to put this book as one of my most anticipated 2020 releases. I was crossing my fingers that this second book would follow the characters it is and it seems like it's going to be another enjoyable romance.
Christmas Songs & Carols: What book or author can you not help but sing its praises?
This time, I'm going with Helen Hoang. When I first read The Kiss Quotient in 2018, I fell in love with it and I felt the same way about The Bride Test. She's easily one of my favorite romance authors and brings such a refreshing voice to the romance world. If you're looking for some diverse romance with incredible writing, then you need to give Helen Hoang a try. She writes well-developed characters with incredible relationships and makes everything sweet and sexy at the same time. It's just all so good.
Gingerbread Houses: What book or series has wonderful world-building?
While I do think the Wayward Children series has incredible world-building, I especially loved the world-building featured throughout In An Absent Dream. The way that Seanan McGuire built everything with the Goblin Market and Lundy's door as a whole was just incredible. It was such an atmospheric and immersive story that I can't help but mention it.
A Christmas Carol: A favorite classic or one that you want to read
I read Pride and Prejudice in college but haven't picked any of her other books. Since then I've been wanting to read Emma by Jane Austen. I know that this book inspired a lot of different films and TV shows so I'm interested to see if I enjoy it. Personally, I'm not a big fan of classics but Emma is one that I'd really like to read.
Christmas Sweets: What book would you love to receive for Christmas?
This is a book that I discovered recently when reading an article. Since then, I haven't gotten it out of my mind. This is a non-fiction book that talks about domestic violence and it's basically her talking about domestic violence and what we can do to help. I honestly don't know much about this but this topic is something that I'm very interested in and I'd love to know more.
Candles in the Window: What book gives you that warm fuzzy feeling?
I feel this is such an underrated novella because I didn't really love the Fit series but this one was easily my favorite. This book focuses on the MC from book 3's cousin and the romance she has with an old co-worker. This had me smiling as soon as I started reading it. I couldn't believe how well-developed their relationship was since it was so short and it's perfect for the holiday season. Watching their relationship develop especially those "firsts" that no one talks about was so refreshing. I absolutely loved this ❤
Christmas Trees & Decorations: What are some of your favorite book covers?
I really love the illustrated cover so I'm going to feature a few of my faves from this year. 🙂
Christmas Joy: What are some of your favorite things about Christmas And/Or some of your favorite Christmas memories?
This is a really oddly specific memory but it's one of my favorite Christmas memories. As a young Jonas Brothers fan, I really wanted their first album, "It's About Time." If you're not a fan, then you might be wondering why I'd want it so bad. Their first album is super rare and only a handful of copies were released so I asked for it for Christmas. It was super expensive so that was one of a handful of gifts that I got for Christmas but it's always something that I'll remember. It was such a special Christmas for me and I consider that album one of my prized possessions.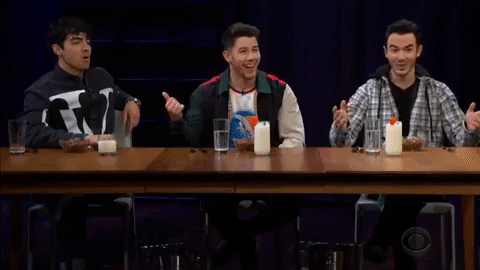 Find me on Twitter & Goodreads