Hello friends and fellow movie lovers! Since there is no Top 5 Tuesday post this week, I pushed my normal Tuesday post back and the same with Wednesday since it's going to be Christmas. Instead of talking about books, I'm going to be talking about movies that I'm looking forward to in 2020. I don't think that I've ever done an anticipated movies post but I decided to do something a bit different.
With that being said, I'm going to talk about 5 movies that I'm looking forward to in 2020 because I surprisingly saw a lot of movies this year. Normally, I don't but 2019 was the year of me embracing being single and having fun which means going out to movies and doing what I want. Anyways, let's get into the movies before I start rambling.
5. Mulan
The first movie on my list is Mulan. I know that not everyone is happy about Disney remaking this one, but I'm excited about it. I know it's going to be a lot different than the animated version but I'm crossing my fingers that it's just as good. Even though it's going to be focusing more on the dramatic and emotional moments, I think that Disney is going to tell the story properly. Watching the trailer, everything looks beautiful so it seems like it could be one of their best films of the year.
4. SCOOB!
The second movie to make my list is another one aimed at kids. This time, they're rebooting our favorite mystery team. As far as I know, SCOOB! is an origin story for Scooby, Shaggy and the gang as they come together. Additionally, it's going to feature Scooby and Shaggy getting abducted by aliens. It sounds like a pretty interesting premise even though they aren't keeping the original voice actors. Honestly, that's the only thing I really have to complain about because there's no reason why they couldn't.
3. Soul
I swear this is the last kid's movie on my list lol. I saw this teaser trailer before Frozen 2 and it looked really cool. I honestly don't know much about the concept of this film, but I think it focuses on a guy trying to live out his dream. I don't know what's going on with the second half of the trailer, but I'm sure we'll find out. Either way, I think the animation looks beautiful so no doubt I'm going to watch this one.
2. Wonder Woman 1984
When Wonder Woman came out in 2017, it was my favorite movie of the year and I've been patiently waiting for the sequel. Finally, Patty Jenkins is granting my wish and it's coming out in June. Since this one features a significant time-jump, I'm excited to see what life is like for Wonder Woman in 1984. I know that Steve's also coming back so that's going to be amazing. Overall, I think this has the potential to be my favorite movie of the year if it isn't usurped by the first movie on my list.
1. Bob's Burgers: The Movie
No surprise that the movie topping my list is Bob's Burgers: The Movie. I've been waiting for this movie since they announced it. I remember writing articles about it and watching Loren Bouchard's twitter to find out what's going to happen. Honestly, Bob's Burgers is my favorite show of all-time and I know that I'm going to absolutely love this movie no matter what. If there's one movie that can beat out Wonder Woman in my eyes, it's this one.
---
Those are 5 movies that I'm super excited for in 2020. Do we have any in common? I'd love to know. 🙂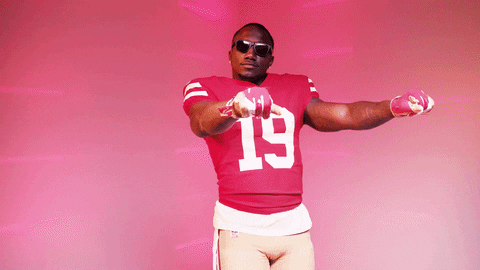 Find me on Twitter & Goodreads