Hello friends and fellow book lovers! Since I'm not posting a "My Favorite" for the rest of the year, I decided to feature another post. Since 2020 is almost here, I wanted to talk about some romance releases I can't wait to have my hands on. I could read them if I decided to do anything with NetGalley but I'm lazy so I'll just wait like everyone else does 😛
I had a hard time, narrowing down this list to only 7. I might do a follow-up post in the middle of next year. However, these books are going to be released in 2020, no matter what season. This list is also in no particular order but rather which one I clicked on on Goodreads lmao. Anyways, let's get into my list!
---
7. The Honey-Don't List by Christina Lauren
Of course, no romance list would be complete without Christina Lauren. These two are a writing machine and they've been putting out at least one book the past few years. I've read almost all of their recent releases besides Once in a Blue Moon. I've heard mixed things about that but I'm excited about this one: The Honey-Don't List. I'm pretty sure this is about two people who work together to keep a real-estate mogul couple together? I'm sure it's going to be amazing and it's Christina Lauren so it's a must for me.
6. The Worst Best Man by Mia Sosa
This is a book that I heard someone on Booktube talk about. Since then, I've been curious about it. Considering that I've never read anything by Mia Sosa either, this is going to be interesting. I'm pretty sure this book follows a girl who is dumped at the aisle and then she's at a wedding with the guy who ruined her wedding. It sounds like it has the potential to be an amazing romantic comedy so fingers crossed I enjoy it.
5. Love Her or Lose Her by Tessa Bailey
Earlier this year, I read Fix Her Up by Tessa Bailey and really enjoyed it. When I found out there was going to be a sequel, I was SUPER excited. This time, we're following one of the side characters from the first book and it's basically her and her husband's marriage falling apart but they're trying to save it. Personally, I've heard not very good things about this one but I'm feeling cautiously optimistic. Either way, I'll definitely be reading it.
4. The Bride Bet by Tessa Dare
The latter half of this list is sequels which I'm not mad about at all. Thankfully, I've loved all of their first books so I decided to carry on lmao. The next sequel is the 4th book in the Girl Meets Duke series by Tessa Dare. I know that this book follows Nicola who is a side character from the first 3 books and it's basically her reconnecting with someone from her past. There isn't much info about this one yet, but I'm sure I'll love it as much as I've loved the rest of the series.
3. Girl Gone Viral by Alisha Rai
The next book on my list is one that I've been thinking about since I finished the previous book in the series. The Right Swipe was one of my favorite books of this year and I'm convinced that Alisha Rai has magical powers. I don't know how but she managed to make a book so modern and fun while still touching on timely topics. I don't know if it's just because football was a major aspect but I loved that book.
However, this second book follows the MC's best friend. We don't know much about her but I can't wait to find out what her deal is. This book sounds like it's going to be super modern and fun while still having a great romance. It's a delicate balance but I know that Alisha Rai can pull it off 😉
2. Take A Hint, Dani Brown by Talia Hibbert
You might be thinking um didn't just you read Get A Life, Chloe Brown?? Yes, I did and I loved that book so much that I'm dying for the sequel. Considering that Chloe has a few sisters, I'm excited to see how far this book expands. Either way, I know that this book follows Chloe's sister, Dani and her fake-dating someone from her office. Honestly, sign me the FUCK up because that sounds amazing. I really don't want to know much about this one since Chloe Brown was such a nice surprise so that's all I'm going to say!
1. The Heart Principle by Helen Hoang
Of course, this book was going to top my list. Since reading the first book, I've wanted a story for Quan. He was such a charming and lovable character that I couldn't help but root for him. During the first two books, it seemed like he was all about hooking up so it'll be nice to see him settling down. Helen Hoang is such a queen in the romance genre that I'd give her any and all of my money so this one is definitely going to be on my shelves as soon as I can get it 😀
---
I drafted this book and realized that I forgot 2 books so I wanted to mention them. The two books I forgot are You Had Me At Hola by Alexis Daria which follows two actors who fall in love on set and honestly, the cover is everything so I don't know how I forgot about it. The second book I forgot was How to Catch a Queen by Alyssa Cole which is a spin-off of the Reluctant Royals series and I AM SO READY lmao.
Anyways, those are all 9 romance books I can't wait to read in 2020. Since they're all pretty popular, I'm hoping that my library has them or that I can get them as a Kindle deal. Of course, I'll probably end up buying some too lmao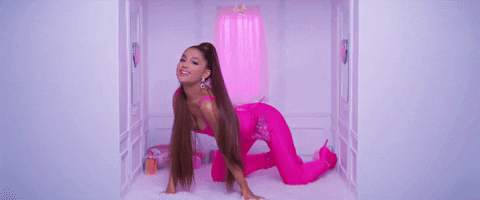 Find me on Twitter & Goodreads