Hello friends and fellow book lovers! For December, I decided that I wanted to catch up on all the Christmas books I've been saving. There are a ton that has come out or series that have Christmas books that I want to get to. That's what most of my TBR is going to be and as I mentioned in my wrap-up, I need to read at least 9 books. Let's get into the books I want to read. 😀
1. One Hot December (Men at Work #3)
If you've been reading my wrap-ups, then you know that I've been working my way through this series. The final book in the series is set during Christmas and I think that it follows a welder and the relationship she has with her boss. Personally, I'm excited to finish this series and see if it ends up being as good as the previous 2 books.
2. The Afterlife of Holly Chase
One of the books I've been saving for December is The Afterlife of Holly Chase by Cynthia Hand. For my birthday, Ellyn got this for me and I've been eagerly waiting to read it. I know that it's a modern retelling of Christmas Carol and that the main character is an absolute brat so I'm excited to see if I end up loving it. I know that Ellyn likes it so I'm hoping that I'm going to enjoy it.
3. Hoops Holiday (Hoops #2.5)
I finally caught on the Hoops series this month and I forgot that there was a Christmas novella in between the 2nd and 3rd books. I got a bit of a preview of that relationship in the last book and I'm excited to see how their relationship develops. Personally, it sounds like it's going to be a dream come true (for me!) and I can't wait to see what happens with Decker.
4. 10 Blind Dates
If there's one book that been on everyone's radar this holiday season, it's 10 Blind Dates by Ashley Elston. I've never read anything by Ashley Elston and I'm excited to see if I end up enjoying this. I know that it's set during Christmas and features a girl who is getting over a breakup and the 10 blind dates her family set up for her. It sounds like a fun premise and I can't wait to see if it lives up to the hype for me.
5. Blitzed (Playbook #3)
Geez Louise, I almost forgot to add this book. I read the 2nd book in the Playbook series and this is the only one that might knock it off the top spot. I know that this book follows one of the side characters from the first two books and I can't wait to see her story. I'm not sure if it's a second chance romance or hate-to-love. Either way, it's Alexa Martin so I know I'm going to love it lmao.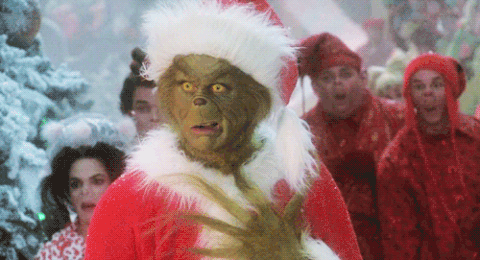 Find me on Twitter & Goodreads