Hello friends and fellow book lovers! For my last post of November, I decided to go with a tag and I am SO EXCITED. I love reading recommendation posts and I also love scoping for them on Youtube. While I don't do recommendation posts very often, that could be a goal for my blog in 2020 but we'll see 😉
Either way, I'm also super excited because one of my favorite people, Ellyn made this tag and gave me like 3 shout-outs. There was no way that I couldn't do this tag because of Ellyn and because she's great. With that being said, I don't want to talk too much so let's get into the rules and then the tag.
Rules
Thank the person who nominated you
Answer all the questions down below
Pingback to the creator: Ellyn @ Allonsythornraxx
Nominate 5+ bloggers to do this tag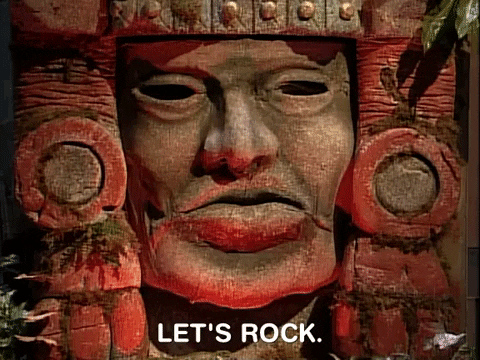 ---
1. Recommend a book from one of your favorite genres

My favorite genre is romance and this was a TOUGH one. For some reason, I read a lot of books in series this year but it was the later books so I didn't really want to recommend them. Instead, I decided to start with the first book in a series and that's The Right Swipe by Alisha Rai.
This book follows a girl who owns a dating app who is ghosted by a guy who eventually becomes the spokesperson for her competition. While the premise might sound unique, I think Alisha Rai does a great job of keeping it modern and fresh. I also really enjoy some of the subplots here, too.
2. Recommend a short book
The short book I decided to go with is Rafe by Rebekah Weatherspoon. I read this book in October and really loved it. This book follows a doctor who is looking for a nanny for her twins and she's recommended Rafe, a male nanny. Upon meeting, she hires Rafe to live in her house and take care of her kids while she's at work.
While this book is short, Weatherspoon does a great job of writing the romance between Rafe and Sloan. It never feels insta-lovey and there's also a few sexy scenes. Additionally, I also recommend the follow-up Xeni which follows Sloan's best friend.
3. Recommend a book-to-screen adaptation
For this one, I'm going with The Sisterhood of the Traveling Pants. I remember that I watched the movie and then read 2 of the books. I enjoyed both of them even though I had a soft spot for the movie. While I haven't read the books in forever, I still highly recommend them and the movie is a MUST watch, too.
4. Recommend a book out of your comfort zone
No surprise that I would put this one on my list. My friend, Lysette got it for me for my birthday and I was a little skeptical to read it. I'm not a big fantasy reader so that's why but I ended up really enjoying it. I ended up giving it 4-stars only because I wanted more of the romance and I wish that there was going to be a sequel. If you're a fantasy reader, you'll likely enjoy it and if you're not, then I'd still give it a try.
5. Recommend a book series
No surprise that I'm recommending the Playbook series by Alexa Martin. Since reading her debut novel, I've loved them all. At first, I was going to pick a completed series but I think it's more fun to go with this one. This series follows different women as they're getting into a relationship with NFL players and it's basically how their lives change along with the struggles they deal with in general.
Even if you aren't an NFL fan, I think you'll enjoy them. I think that Alexa Martin has such a unique viewpoint when it comes to this so I really enjoy her voice. Plus each book in the series has gotten better and better. I'm crossing my fingers that Blitzed which is coming out next week is going to be my new favorite.
6. Recommend a standalone
As a standalone lover, this one was really tough. However, the book I decided on was If I'm Being Honest by Emily Wibberley and Austin Siegemund-Broka. This book is a retelling of Taming of the Shrew and it's an incredibly modern version of the story which I love. It follows our MC Cameron who after being called a bitch by her crush, tries to mend her ways.
Along the way, she has a realization and it's basically her trying to figure out who she is and what's going on with her life. Overall, I thought this book was incredible and I especially loved how they wrote Cameron's character. As rarely as I read YA nowadays, giving this one 5-star was HUGE for me so I'd highly recommend it.
7. Recommend a book you don't talk about enough 
Honestly, I had a hard time, trying to come up with this one because I read two books back-to-back that could've made this list. I decided to go with Wild Blue Wonder because I think this book really flew under the radar. It's about a griefing set of siblings and how it fractures them apart while also finding a way to bring them together. It's more of a character-driven story but still has a few significant plot-points. Not to mention, the writing style for this is beautiful.
This is in the same vein as Summer of Salt where it's mostly contemporary but also has some magical elements. Easily one of the books I talk about the least but like the most.
8. Recommend your "staple" book 
Similar to what Ellyn did, I tried to think of books that I'd associate with my blog and of course, I had to go with Emma Mills. Of all of her books, my absolute favorite is Foolish Hearts so I had to feature it. I'm sure most of us guys will also agree with this lmao.
9. Recommend the book/s that got you into reading
As per the last question, I had to feature a book that I talk about a lot. While I've always loved reading, I really loved reading The Baby-Sitters Club series. I still have a ton of the BSC books and I do plan on doing a reread of some of them in 2020. We'll see if that happens but since the '90s are back, then doing a reread would be SO FUN 😛
10. Recommend 3+ bloggers who recommend great books
Tag! You're It!
Of course, I'm tagging all the ladies above. 🙂 I'm also tagging Meeghan, Sumedha, and Kristin. ❤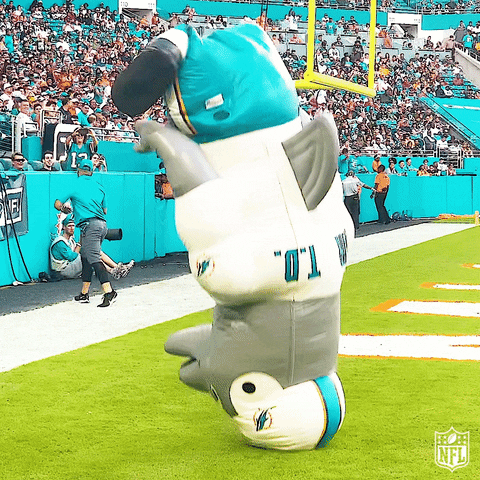 Find me on Twitter & Goodreads