Hello friends and fellow holiday lovers! Boy am I excited to talk about this week's prompt and get into next month's prompt. I've had this idea for a while and I'm happy to finally be doing it. Of course, everyone thinks of the holidays when it comes to December so I decided to feature a holiday prompt right before December starts.
Additionally, I'm only going to do 2 prompts for December. I know that's basically what everyone else does and I agree with it. The holidays are a super busy time whether it be with shopping, work or just general life. Either way, I don't want to add any more pressure to those who participate.
With that being said, let's get into the prompts for December and for this month, I decided to go with two prompts that Maureen came up with. I thought it would be a fun way to show her some love and do something different. 🙂
December Prompts
December 4th: My Favorite…Christmas Read
December 11th: My Favorite…Christmas Movie
---
With that out of the way, let's get into my favorite holiday. As I've grown older, I've started to become a bit of a grinch when it comes to the holidays. Maybe it's because I'm alone or because I don't ever really have anything I want for Christmas. Either way, I had a hard time, coming up with my answer.
However, my favorite holiday is probably Thanksgiving. I know that everyone seems to skip over Thanksgiving but I love it for multiple reasons. First, I usually work and since it's a holiday, I end up getting paid more. Secondly, it's basically a holiday entirely centered around food and who doesn't love that? Last but not least, it's basically a football fest all day LONG and I love to sing the Bob's Burgers Thanksgiving songs lmao so it's pretty great.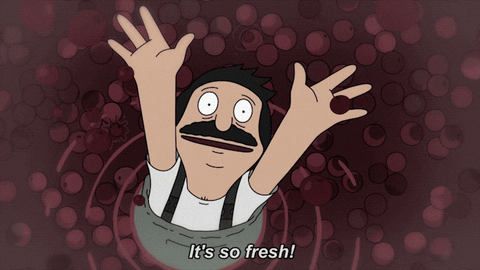 Find me on Twitter & Goodreads