Hello friends and fellow book lovers! Welcome to another "My Favorite" post and this week's topic is one that I think is pretty timely. A lot of YA and adult novels are being adapted as either TV shows or movies that it's almost too many to keep track of. That's why I wanted to make a post to feature some books that haven't been adapted yet but could be in the future.
BookishlyRebecca is now the host of the "My Favorite" meme, a weekly meme posted on Wednesday. Originally started by Maureen's Books, she agreed to let me take over.
As Maureen described it, "In this meme, we share every week something we love with each other. Because let's face it. The world can be a dark place and it's to share something positive. Each week I will post a new My Favorite.. post about one subject and I'll tell you all about it. And the best part? Everyone is welcome to join. The only thing you'll have to do is sign up on my weekly post, link back to this post and visit others."
At the end of each month, I'll post the prompts for the following month so be sure to check back then!
---
My favorite book that should be a movie is actually the start of a series. I think that the Reluctant Royals series would make a good film. It might be better as a mini-series, but there are many good choices that I had a hard time with. This one has basically everything in terms of traditional rom-com but with a royal twist and is diverse so it wouldn't be a carbon copy of other films. Personally, I think it would be a good fit for Netflix or Hulu as they could give it the attention it deserves.
I wanted to include some honorable mentions, too. Of course, there is The Lunar Chronicles, the Royals series by Rachel Hawkins, Final Girls and One True Loves. I realized these are almost all adult titles, but I think they're some good YA books that deserve it, too 😉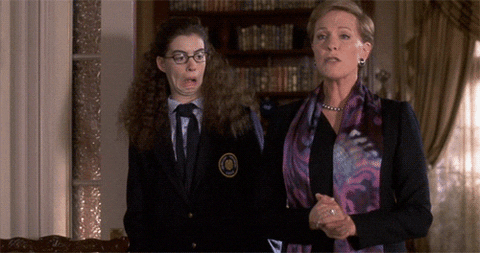 Find me on Twitter & Goodreads