Hello friends and fellow book lovers! For once, I'm posting my wrap-up on the 1st of the following month. Since I have a pretty set schedule, I usually don't post it until a few days later. However, I was lucky this month as the 1st of the month falls on a Friday which is when I do a random post. Lol
Anyways, let's get into some stats for the month. During October, I read 17 books and it was such a successful reading month for me. I enjoyed over half the books I read and don't think I rated anything under 3 stars which is great. With that being said, let's get into the books I read in October!
1. The Wallflower Wager (Girl Meets Duke #3)
The first book I finished this month was a library read and it was The Wallflower Wager which is the 3rd book in the Girl Meets Duke series. This book follows one of the girls, Penelope and it's basically her falling in love with a duke. If you've read this series, then you know how these books go and this one was almost as good as the others.
It would have been 5 stars if it weren't for the conflict at the end. If you've read the book, then you know what I'm talking about. Personally, I thought it was completely out of place and shouldn't have been in there at all. 4/5 stars.
2. Rafe: A Buff Male Nanny (Loose Ends #1)
The second book I finished this month was on audio and it was Rafe by Rebekah Weatherspoon. Slowly but surely, I've been making my way through her backlist and this was just glorious. This book follows Dr. Sloan Copeland as she hires Rafe to be the nanny of her two girls and the eventual relationship the two have.
This book was sexy, sweet and had one of my favorite relationships I've read this year. I only wish that I could have a Rafe of my very own. 4/5 stars.
3. Treasure
Speaking of Rebekah Weatherspoon, I also read Treasure. Treasure is an f/f romance between two college students: one who is rich while the other is a stripper. While I thought this was cute and a little bit sexy, I wasn't that memorable. It was also pretty short so it was a quick read. Either way, I'd recommend it if you want to read an f/f romance. 3/5 stars.
4. Flow (Grip #0.5)
I read this book over a year ago and I saw that Hoopla had it so I decided to give it a try on audio. Overall, I had similar feelings as I did with the ebook which was that I didn't enjoy the ending. However, it made me want to pick up the rest of the series so at least it achieved that. 4/5 stars.
5, 6 & 7 The Briar U series
This is a buddy-read that I did with Ellyn. I also wrote a HUGE review of them if you want to know more about my thoughts. I really go in-depth there so feel free to check that out. 🙂
8. When A Scot Ties the Knot (Castles Ever After #3) & 9. The bonus epilogue
When I was waiting for my friend to get me from the train station, this book came off hold at the library and I picked it up. This book follows Madeline who makes up a fiance, only to find out that he's real and it's their relationship. This was such a charming read and I couldn't help but fall in love with the romance.
Considering that I didn't enjoy the 2nd book in the series, I was skeptical but had no reason to be. Their relationship was adorable, the dialogue was hilarious and everything about this made me smile. 4/5 stars.
On Goodreads, I noticed that the book has a bonus epilogue that follows some of the side characters and gives us an update on the main couple. Personally, I thought it wasn't anything special and I can see why it was only available on her website. I also didn't rate it.
10. The Flatshare 
For some reason, these next few books are all pretty hyped as almost all of them came from the library. This book follows a girl and a guy who share a flat with one sleeping during the night while the other sleeps during the day. I loved watching their relationship develop and the way the two eventually met was hilarious. This book also wasn't just a romance as it focused a lot on the characters and what was going on in their lives. 4/5 stars.
11. Sorcery Of Thorns
I got this book as a birthday gift and I saved it for October since it was a spooky read. Boy am I glad that I did because I enjoyed it. This book is hard to explain, but it's basically about a girl who wants to save libraries. That's a pretty basic description, but I don't want to give away too much. Overall, I thought this book was SO amazing and I'm glad that Lysette bought it for me. I was so pleasantly surprised by it, 4/5 stars.
12. Capturing the Devil (Stalking Jack the Ripper #4)
Finally, I picked up Capturing the Devil and it was SO good. I don't want to give away any spoilers since it's the 4th book in a series. However, I ended up loving this book as I thought it wrapped up the series nicely and it did a great job of intertwining the romance with the mystery. Somehow, Kerri Maniscalco manages to weave those two things together flawlessly and this book was no expectation. It was a lovely conclusion and might end up being my favorite of the series. 5/5 stars.
13. American Royals (American Royals #1)
This book came off hold at the library and I decided to pick it up before I went back to work from vacation. It's basically an alternative history in which George Washington became king instead of the president and it was like reading a soap opera. There are so many characters and it was basically that everyone was in love with everyone and there was so much drama.
This book was seriously addicting and I couldn't get enough of it. I didn't want to put it down and I read over the course of one day. I wish that Netflix would adapt it because I think it would make a great TV series. 4/5 stars.
14. Her Halloween Treat (Men at Work #1)
Since I was off the Thursday before Halloween, I decided to pick up Her Halloween Treat since it was on hoopla. This book was pretty short but it followed a girl who got dumped and she's back in town for her brother's wedding in which she meets up with an old friend and they have a romance. Honestly, I thought this book was pretty good as it was short, sweet and also super smutty. This book was downright filthy at some points, but it was such a great seasonal read. 4/5 stars.
15. Xeni (Loose Ends #2) 
Earlier this month, I recommended that my library buy this book and they listened to me so I was first in line for it. Thankfully, it came off hold pretty quickly and I picked it up almost immediately after Her Halloween Treat. This book follows Xeni who is best friends with Sloan from Rafe and this book was a damn delight. It was basically Xeni's aunt arranging a marriage between her and Mason, a man who works in the small town her aunt lives in.
Both main characters were bi and it was explored in the book. I thought this book was adorable and sexy without being over-the-top or insta-lovey. Xeni was another great Rebekah Weatherspoon book and I'll go crazy until I read the rest of her backlist. 4/5 stars.
16. Eclipse (Twilight #3)
If you've been following me for a few months now, you'll know that Ellyn and I are doing a buddy-read of the Twilight series. This month, we tackled Eclipse and honestly, I really enjoyed rereading this. Maybe it's because I love Jacob Black but this book was a lot more bearable than the others. There were definitely some consent issues in this book, but I'm a sucker for Jacob Black. Plus I forgot a lot about this book so it was a somewhat surprising read lol. 4/5 stars.
17. Halloween Boo (Holiday Hunk #1)
After reading Her Halloween Treat, I wanted to read another Halloween romance so I decided to pick this up because it was cheap. Overall, I thought this book was cute but not very memorable. It's a Halloween romance between a spirit and a mortal woman but it's slightly inspired by Hocus Pocus. There are a lot of references to the movie so if you like that movie, then you'll probably like this.
Overall, I thought it was fun albeit a little bit short. Probably won't reread it but I might continue on in the series. 3/5 stars.
---
Those are the 17 books I read in October and it was a lot of fun. I can only hope that November is every bit as successful as October was.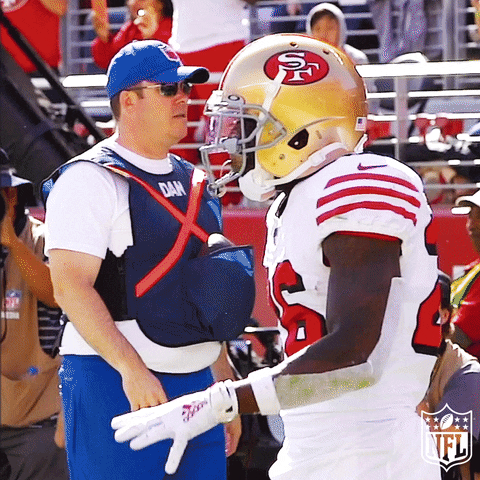 Find me on Twitter & Goodreads