Hello friends and fellow book lovers! Yay, Top 5 Tuesday is back and I'm so excited. I've really been missing making these posts and I'm happy that we're getting back into the groove of things. This week's prompt is a little bit tricky for me as I listen to audiobooks but not every frequently. Either way, I'm pretty sure that I can figure out 5 that I've really loved. 🙂
If you're interested in participating in Top 5 Tuesday, all you have do is write up your post and pingback to one of Shanah's posts. Make sure you pingback to her posts and not just her blog so she can add you to the list.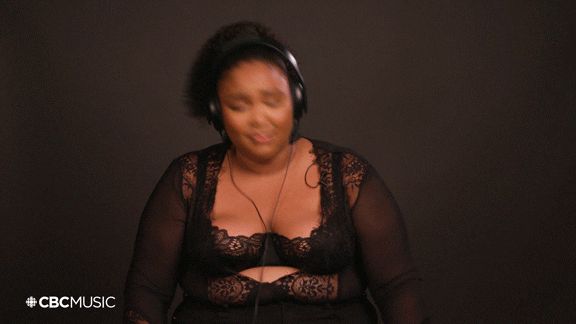 ---
5. The Witches
Funny that Shanah would use this as a topic because this is the perfect audiobook for October. Last year, I decided to read something spoopy for Halloween and I decided on The Witches by Roald Dahl. I'd never read it before or saw the movie so this was the first time for me.
What made this book so great was the narration. It was narrated by Miranda Richardson who did a fantastic job. She did a great job of doing the main character and his grandmother along with the witches. Honestly, this book was a delight and I'd highly recommend it if you're looking for something not-so-spooky this Halloween.
4. My Sister, The Serial Killer
Speaking of spooky books, this is another one that I listened to on audio and really enjoyed it. This book follows our main character, Korede as she deals with the fact that her sister, Ayoola is a serial killer and the mess that ensues because of it. As evidenced in the description, this book is both dark yet funny which can make it a little confusing but it's still a good read.
As for the narration, this one was narrated by Adepero Oduye and her voice was just beautiful. It was so rich and it was as if she was made to narrate this audiobook. She's easily one of my favorite narrators that I've listened to. If you're looking for a good Halloween read, this is another one that I'd highly recommend.
3. Sadie
Once again, this is another great spooky/Halloween read. I feel like I don't need to get into much detail with this one. This book is told in two perspectives: one following Sadie and the other, a podcast that is trying to find out what happened to her and if she's truly missing. This made a lot of people's favorite books of 2018 and rightfully so as it's probably the best audiobook I've ever listened to. Plus it took an incredibly compelling story and it featured a full-cast.
2. Daisy Jones & The Six
I imagine that this is one that will appear on a lot of people's lists. Ever since this book was released, people have been hyping up the audiobook and rightfully so. If you didn't know, this book is an oral history of the fictional band, Daisy Jones & The Six which is told by the people who lived it. That's basically all you need to know because this book tackles so much more than that but I don't want to say anymore.
This book is told in an interview format so it translates well to audio. Additionally, it's told by a full cast including lots of recognizable voices. While this wasn't a 5-star read for me, I think it was one of the best books I've listened to.
1. The Poet X
Last but certainly not least is a book that will probably make my top 5 books of the year list and that's The Poet X. I read this book all the way back in February and honestly, I haven't stopped thinking about it. This book is basically a coming-of-age story about our main character, Xiomara and realizing the impact poetry has on her life. When I was listening to this, it felt like an emotional rollercoaster as Xiomara was going through so much.
Of course, what makes this audiobook so great is that it's narrated by the author, Elizabeth Acevedo. Acevedo is a slam-poet so her delivery is spot-on and she really makes you fall in love with her writing and the characters. I only wish that I'd listened to her other book on audio.
---
Those are 5 of my favorite audiobooks! Honestly, this list was easier to do than I thought so maybe I've listened to more audiobooks. 😛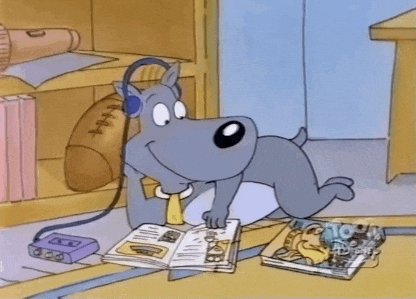 Find me on Twitter & Goodreads