Hello friends and fellow book lovers! It's been over 6 months since I did a post like this since my last one was in February. However, I think it's really fun to do because I like to share what books I'm interested in and maybe recommend some to others. Unlike last time though, I don't have as many books on hold so this is going to be a relatively short post.
Personally, my local library is pretty unsatisfactory. Instead, I got a library card for the Free Library of Philadelphia and it was free because I live in PA. I also have a non-resident card for Fairfax County. If you want to do the same, check out Kerri's post. With all of that out of the way, let's get into the books I currently have on hold. 🙂
1. American Royals
The first book I have on hold is American Royals by Katharine McGee. I've heard a lot of hype about this book and I decided to put a hold on it. Thankfully, the Philly library acquired a ton of copies so my hold is coming off soon. At this point, all I really know is that it's an alternative history in which George Washington became king instead of the president and it follows the current monarchy.
I've heard that this book is great if you love romance and I do. Plus I've heard a lot of my favorite booktubers raving about it so I had to put a hold on it. I'm excited to see if it lives up to the hype.
2. Know My Name
This is the only non-fiction book I have on hold but it's one that I've been eagerly awaiting to read. Right now, I have about 7 weeks until it's going to come off hold but I don't care as long as I get to read it. It's a memoir written by the woman who was sexually assaulted by Brock Turner who only spent 6 months in jail. I imagine that it's going to be an incredibly powerful read so I knew I had to put a hold on it as soon as my library had it.
3. Royal Holiday
Switching gears, I put a hold on Royal Holiday by Jasmine Guillory. Personally, I haven't really loved any of her books but I'm not giving up. I really want to see that if she writes a romance with more mature characters that it'll be better. I think that this book focuses on Maddie's mother as the two go on Maddie's work trip together. If I'm remembering correctly, this is pretty short so it's going to be a quick read.
This is basically the last chance I'm giving Jasmine Guillory. As much as I want to like her books, I just don't. Maybe this one will be different, but we'll see. Right now, I'm looking at 10 weeks of waiting so 😛
4. A Lesson In Thorns
The last and most recent book I put on hold is A Lesson In Thorns by Sierra Simone. If you've watched any Booktube videos lately, then you'll see this book being talked about like crazy. Since hearing about it, I've been intrigued by it. I was originally planning on buying it but my library came in clutch and just added it on Tuesday. I immediately put a hold on it and I might put a hold on the other books if hers they have.
Either way, I'm super excited to read this book and to see if it ends up being as great as everyone says it is. I know that it isn't for everyone but I've heard the smut is just wonderful so I'm basically dying to read it.
---
Those are all the books I currently have on hold. I tried to slow down a little bit since I have a few physical books on my TBR that I need to read. Regardless, I'm crossing my fingers that these books end up being new favorites for me. 🙂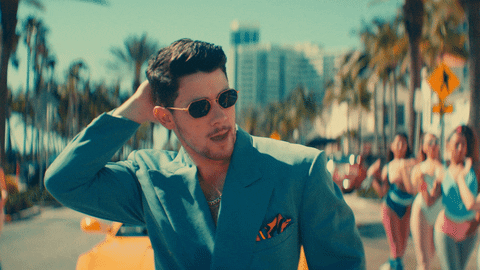 Find me on Twitter & Goodreads