Hello friends and fellow book lovers! Since there's no Top 5 Tuesday post this week, I decided to write up a review of the Briar U series by Elle Kennedy. If you don't know, this series is a spin-off of her Off-Campus series which are also hockey romances. I might be wrong but as far as I know, the series is only going to be 3 books so I'm going to be talking about all of them without any spoilers!
These are my spoiler-free reviews of the Briar U series by Elle Kennedy!
Publisher: Elle Kennedy // Released: August 2018
Everyone says opposites attract. And they must be right because there's no logical reason why I'm so drawn to Colin Fitzgerald. I don't usually go for tattoo-covered, video-gaming, hockey-playing nerd-jocks who think I'm flighty and superficial. His narrow view of me is the first strike against him. It doesn't help that he's buddy-buddy with my brother.
And that his best friend has a crush on me.
And that I just moved in with them.
Oh, did I not mention we're roommates?
I suppose it doesn't matter. Fitzy has made it clear he's not interested in me, even though the sparks between us are liable to burn our house down. I'm not the kind of girl who chases after a man, though, and I'm not about to start. I've got my hands full dealing with a new school, a sleazy professor, and an uncertain future. So if my sexy brooding roomie wises up and realizes what he's missing?
He knows where to find me.
---
For this set of reviews, I'm going to write it up similarly to my Wright Brothers review but that time, I did audiobooks. Before I get started, I wanted to give a shout-out to Ellyn as she's the one who suggested we buddy-read these books. Somehow, we always have similar opinions, too so that makes it even more fun. That being said, I'm going to give each book a few paragraphs, a ranking and then a wrap-up.
As the start of the series, The Chase was honestly a huge disappointment to me. I guess I'd call it a hate-to-love slow-burn romance but nothing about it felt genuine to me. Maybe, I'm just used to reading more diverse romances but this book fell flat to me. That's not to say that I had a bad time, reading it so let's get into the 2 things I liked and one I didn't.
For the 2 things I liked, I really enjoyed that Summer was a fashion major and she was extremely proud of that. It's rare to see girls portrayed in romances who are just girly girls that don't feel bad about themselves. I also liked Fitz as a love interest as I couldn't stop picturing one NFL player lmao.
As for the 1 thing I didn't like, I felt like this book was a little bit bland and boring. It just felt like everything happened in the character's favor. It kind of made me enjoy the book a little bit less and having somewhat bland characters really took me out of it. However, it was a fun read so 3/5 stars. 
Publisher: Elle Kennedy // Released: February 2019
Everyone says I'm a bad girl. They're only partly right—I don't let fear rule me, and I certainly don't care what people think. But I draw the line at sleeping with the enemy. As the daughter of Briar's head hockey coach, I'd be vilified if I hooked up with a player from a rival team.
And that's who Jake Connelly is. Harvard's star forward is arrogant, annoying, and too attractive for his own good. But fate is cruel—I require his help to secure a much-coveted internship, and the sexy jerk isn't making it easy for me.
I need Connelly to be my fake boyfriend.
For every fake date…he wants a real one.
Which means this bad girl is in big trouble. Nothing good can come from sneaking around with Jake Connelly. My father would kill me, my friends will revolt, and my post-college career is on the line. But while it's getting harder and harder to resist Jake's oozing sex appeal and a cocky grin, I refuse to fall for him.
That's the one risk I'm not willing to take.
---
Thankfully, I enjoyed The Risk much more than the previous book and it's easily my favorite of the series. It follows Breanna, a side character from the first book and a romance she has with a rival hockey player. This was another hate-to-love story but this time, I couldn't get enough of it.
I'd be remiss to not include Breanna as one of my favorite things in the book because she was so relatable. She was a bitch and didn't give a fuck who liked it. Plus she wanted to pursue a career in sports media which is #goals. Additionally, this book also featured a lot of commentary about the gender divide in sports media which I appreciated. I didn't even mention Jake who is SUPER cocky but rightfully so. Their relationship was just amazing and I couldn't get enough.
As for the one thing I didn't like, this book was supposed to feature the fake dating trope and it did but not for long. I wish she would have stretched that plotline a little bit longer but other than that, this was an amazing read. 4/5 stars. 
Publisher: Elle Kennedy // Released: October 2019
What I learned after last year's distractions cost my hockey team our entire season? No more screwing up. No more screwing, period. As the new team captain, I need a new philosophy: hockey and school now, women later. Which means that I, Hunter Davenport, am officially going celibate…no matter how hard that makes things.
But there's nothing in the rulebook that says I can't be friends with a woman. And I won't lie—my new classmate, Demi Davis is one cool chick. Her smart mouth is hot as hell, and so is the rest of her, but the fact that she's got a boyfriend eliminates the temptation to touch her.
Except for three months into our friendship, Demi is single and looking for a rebound.
And she's making a play for me.
Avoiding her is impossible. We're paired up on a yearlong school project, but I'm confident I can resist her. We'd never work, anyway. Our backgrounds are too different, our goals aren't aligned, and her parents hate my guts.
Hooking up is a very bad idea. Now I just have to convince my body—and my heart.
---
Lastly is the 3rd book in the series, The Play and boy, was this one a wild ride. This is a friends-to-lovers romance featuring Hunter, a side character from the first two books and his love interest, Demi who is Black and Latina (if I'm remembering correctly!)
Getting into the things I liked, I really liked both Hunter and Demi as characters. I thought both of them were well fleshed-out and I liked that they were friends before a relationship even happened. The other thing I enjoyed was the side-plot with Pablo, the unofficial team mascot as it was a nice comedic break when the story needed it.
As for the thing I didn't like, I really disliked the last 25ish percent of the story. I thought it was entirely too over-dramatic and I think the story would have been better if that part was tweaked. If you've read the series, then you know exactly what I'm talking about. I only wish that the focus wouldn't have shifted to Demi rather than the two of them together.
Honestly, I had pretty similar feeling as I did with The Chase. I thought this book was fun but nothing anything special. 3/5 stars. 
---
As I mentioned above, I'm going to rank the series from my favorite to least favorite.
The Risk
The Play
The Chase
Overall, I thought this was a fun series but it felt a little bit dated to me. For the most part, the books feature a relationship between two white characters and I was bored with that. Considering that a few played into stereotypes too, I suppose I went into these with higher expectations. The major issue I found was that these books took FOREVER to read and I thought that they were going to be quick reads so that was pretty annoying that I felt like I had to slog my way through them.
I think that if you're a fan of the original Off-Campus series, you'll enjoy these books or if you want some new sports romances, then this could be for you. However, I don't even know if I'd recommend these. If you only read one, make it The Risk because it was easily the best of the bunch. If you read this far, then you deserve a medal because this review was long as hell but I wanted to get my thoughts out there.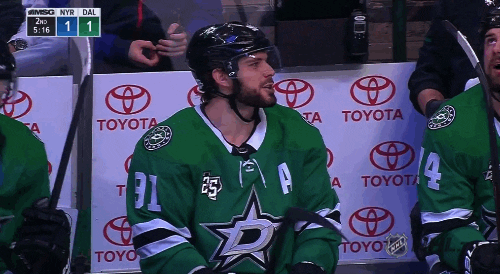 Find me on Twitter & Goodreads