Hello friends and fellow book lovers! Today, I'm going to be talking about all the books I want to read in October. Honestly, this is going to be a pretty busy reading month for me as I have some buddy-reads planned with Ellyn and 2 spookier books that I've been saving from my physical TBR. Plus I want to try to listen to an audiobook this month since I've been missing that.
I was originally going to do a read-a-thon but I haven't found one that I absolutely love or feel really compelled to do. At first, I thought that Mandy and Sha did theirs in October but now it's in September so I missed out on that one but oh well. That being said, let's get into the books I plan on reading. 😀
1. Eclipse
If you've been following me, then you know that Ellyn and I have been buddy-reading the Twilight series together. We took a little break in September but now we're back and plan to read the 3rd book in the series. I think the two of us have really been enjoying our reread although our thoughts (and ratings!) have differed wildly. Either way, I'm excited to revisit this one and see how I feel about it now.
2. Briar U series
Speaking of buddy reads, I'm also going to be buddy-reading the Briar U series with Ellyn. She suggested that we buddy-read this series together a while ago and I was down immediately. I've only read The Deal by Elle Kennedy so I'm excited to read some of her newer books. If I remember correctly, we're reading all 3 books and I'm not sure if there's going to be more released or not but either way, this is right up my alley.
3. Sorcery of Thorns 
Since it's October, this is one of the books I decided to save since the cover looks pretty spooky. I'm not normally a fantasy reader, but my friend Lysette got me this book for my birthday. Even though she knows I'm not a big fantasy reader, she said that I would probably enjoy this. Of course, I'm going to give it a chance and see if I end up liking this book. It's a chunky book too so we'll see how it goes with the other books I'm reading.
4. Capturing the Devil
Finally, I'm going to pick up Capturing the Devil. I don't mention it much, but the Stalking Jack the Ripper is one of my favorite series and I'm excited to see how the series concludes. I read Becoming the Dark Prince last month and really enjoyed it so I'm anxious to see what happens in the final installment. This is easily my most anticipated read this month and I hope it ends up being as great as the other installments.
5. The Wallflower Wager
The last book on my October TBR is a hold that I have at the library. I put a hold on this book forever ago and it's finally coming off this month. Girl Meets Duke is easily my favorite series by Tessa Dare and I'm super excited to read more of it. The premise seems super fun and I can't wait to see what happens in this book. Maybe if I love it, I'll do a re-read of the rest of the series. 🙂
---
Those are the 5 books I have on my TBR for October. Technically it's more since Ellyn and I are reading the whole series, but you know what I mean. I also have another book from the library but I'm not sure when I'm going to finish that one. Either way, those are all the books I plan on reading in October!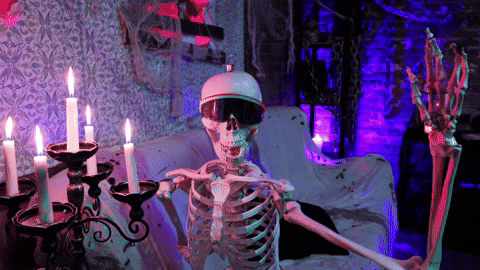 Find me on Twitter & Goodreads